7 Plumbing Mistakes That Most Homeowners Make
William Demirdonder
Apr 27, 2022
No comments
15-minute read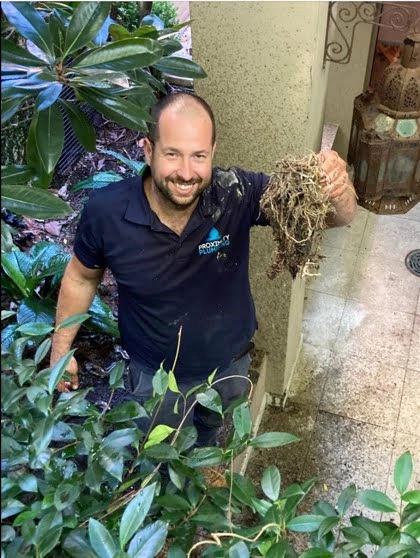 Your home's plumbing system is an integral part of your household running well, happy and healthily. However, there are daily plumbing mistakes that our professional plumbing experts see in almost every call out – most of them are avoidable with a little information and time!

So it's up to homeowners to educate themselves and their families on small changes you can make to ensure your plumbing system is being handled properly and with care.
Not only will it likely save you serious dollars and headaches in the future, but it will also ensure your plumbing system will work well and support your family's needs for years to come.
Here are some common mistakes that you're making in or around your home that could break your plumbing!
Plumbing Mistake: Ignoring Blocked Drains
You probably do not spend much time thinking about the inner workings of your home's plumbing system. BUT you sure will when there is a problem, an emergency call out and a possible disruption to your household.
By ignoring problems, even small problems like a slow-draining drain could mean disaster when it comes to your home's plumbing.
A blocked drain will not fix itself. Moreover, it could lead to more difficult and costlier repairs, even emergency repairs. If you ignore a clogged or blocked drain in your home or in your outside area, here are some potential problems you can encounter in the long run:
A fault in your sewer line or sewage backup

If your main drain or toilet drain is blocked then wastewater and waste cannot smoothly move through the pipes. Instead, it could start to back up through your sewer line and back out through your toilet. This is a major health and hygiene hazard. One that needs to be handled by a professional plumber.

If the sewage comes back up into your bathroom, or even worse seeps into the walls or floors, the affected area will have to be gutted. So if you have a known toilet that gets easily clogged or blocked we could suggest calling our team at Proximity Plumbing sooner rather than later to investigate. There are some known 'offenders' or blocked toilets; tree roots, foreign objects and fatbergs being the most seen reasons for blocked toilets in the eastern suburbs and our team at Proximity Plumbing is well equipped to fix these issues for you, and provide you with long-term solutions.
A Burst Pipe

A clogged bathtub, laundry, or sink drain could create ample pressure on the entire plumbing system. If you continue using a fixture, the pressure build-up can get quite high and the pipe could burst. A burst pipe in your property is a serious concern. So if you have known blockages please reach out to a professional plumber today and have the blockage cleared.
Flooding

Worst case scenario. A blocked drain (that is allowed to remain blocked for some time) can also lead to flooding within your property. If the drain becomes so blocked that water, waste or debris backs up or bursts when you are not at home, you could return to flooding with damage to your belongings.
Plumbing Mistake: Not Scheduling Plumbing Maintenance
Sticking to a dedicated plumbing maintenance schedule for your property can ensure your plumbing team is identifying potential issues before they become serious. A regular plumbing maintenance program will also help you to come across smaller problems that pop up quickly after major weather events or unusual seasonal downfalls. Like the ones we've recently experienced in Sydney.

If you have a known tree root infestation that requires regular clearing and maintenance than a scheduled visit by your professional plumbers will ensure this does not get out of hand. A pro team (like ours at Proximity Plumbing) will also help to provide you with solutions that are more long-term and will benefit the health of your home's plumbing system. Talk to us today about Pipe Relining if your property is beset by tree roots!
Regular plumbing maintenance also ensures your wet appliances like your dishwasher and washing machine get checked, all your fixtures are inspected and your gutters are cleared and cleaned; which is extremely important living in Australia with our severe weather you really want your gutters are clear as possible at all times to allow water to flow around and out of your property.
Plumbing Mistake: Ignoring Little Leaks
The sound of water dripping in a kitchen or bathroom after a night of heavy rainfall is never a good sign. However, a lot of homeowners will ignore these little leaks because it appears insignificant and disappears after a few hours. However, you should never overlook a water leak as it is mostly a sign of potential damage or more significant dangers ahead.
A water leak can originate from damaged pipes or holes in the roof, gutters, sinks and showers of a house. Homeowners should not ignore these signs as they can pose a major danger. When there is a pressure build-up due to significant volumes of water drips through a minor water leak in the plumbing system, a burst pipe might occur. A burst pipe can be expensive leading to a larger gap in the plumbing system.
A property can also experience a silent leak, where the only sign is when your walls, carpets or interior areas start showing signs of internal water damage, mould or damp.
Having a plumber look over your property and check for signs of leak and water damage on a seasonal basis will hopefully ensure these leaks are picked up early, traced back to the root cause, and dealt with quickly.
Plumbing Mistake: Pushing The Incorrect Material Down A Drain
This is something every homeowner must know: There are only three things that should ever go down a toilet and only one thing that can go down every other drain.
Your toilet should only ever see: Pee, Poo and Paper (toilet paper) being flushed. Everything else will be considered 'undesirable' to a plumber, yes, even the 'flushable' wipes that are not-so-flushable and have become the bane of plumbers the world over.

For every other drain in your home; bath, laundry, kitchen – the only thing that should be passed through your drain is WATER. No food scraps, no ground coffee, no tea leaves, no grease or fat, no egg shells, no bread, left overs, No hair, no q-tips, nothing should be pushed through your drains. In fact, you can ensure your drains are kept clear with a protective sink strainer to collect any material before it goes down the drain.
Every time an item other than water gets pushed through the drain there is the possibility of a blockage. Having an accumulation of debris, fats, oils and food scraps in your plumbing system is the fastest way to calling out an emergency plumber when that pipe/drain becomes chronically blocked.
Plumbing Mistake: Not Calling a Licensed Plumber Early
A number of plumbing repairs can be completed on a DIY basis. Hey, you may even enjoy it! However, when you are facing a plumbing emergency – like a burst pipe, the best decision is to reach out to an emergency plumber near you.
As soon as you encounter a concerning plumbing issue, you should reach out to a licensed, professional Sydney plumber. A professional plumber can identify the potential issue and come up with relevant solutions for the same. If you fail to do so, it could lead to expensive repairs or damaging results over time.
Plumbing Mistake: Pushing Older Appliances Past Their 'Retirement Age'
While all your appliances might work OK (not amazingly, but OK) they could be past their retirement age. Yes, even appliances need a retirement.
Appliances start losing their overall efficiency and performance as they start aging. Therefore, if you continue using appliances beyond the retirement age – especially hot water heaters and washing machines, the chances are they might break down soon.
With time, they lose the overall efficiency and might lead to faulty operations like water leaks or burst pipes. Therefore, you can ask an emergency plumber to inspect the appliances in your home and recommend repairs or replacements if required.
With the advancements in water efficiency and electricity efficiency for newer appliances, you may find your water bill significantly less when you upgrade your appliances – bonus!
Plumbing Mistake: Not Taking a Look Outside
In addition to the interior plumbing systems of a home, is equally important outdoor plumbing systems. This is all the pipes, connections and appliances located around garden and outdoor areas of your property.
When you hire professional plumbers in your area, they will inspect the outdoor plumbing system to make sure that the pipes are healthy, clear and water is able to move quickly and efficiently away from your home. Your gutters and downpipes as well as your stormwater drain play an important role in your home's outdoor plumbing system.
By checking your outdoor plumbing you can also take a close look at your garden, and if you know the path of your sewer line under the garden, take a look at any unexpectedly lush and fertile areas, alternatively any sunken, wet or mushy areas; both could indicate there is a fault in the sewer line and waste and wastewater are seeping out into your garden. You could potentially have a tree root infestation.
We know the fear of the unknown can be overwhelming, but our pro team at Proximity Plumbing is passionate about helping homeowners properly maintain and service their home's plumbing system so to avoid nasty emergencies.
By regularly maintaining your plumbing system, you'll be able to be aware of any potential issues, plan for the fix, budget for the repairs and know what you're up against.
Our plumbing experts have the skills necessary for fixing easy or complex plumbing issues on short notice. If you have any questions, please contact our team on 0420 102 394 and we'll happily answer your queries.