30 min Response Time GuaranteedBy The Time We Collect Your Details We Will Be At Your Door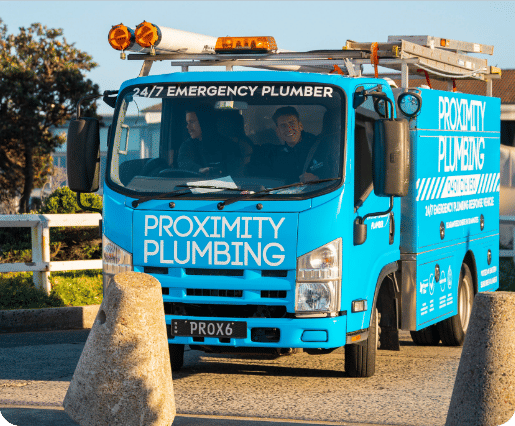 $0 Call Out & Free Quotes For The CommunityComplimentary Site Attendance With No extra or hidden fees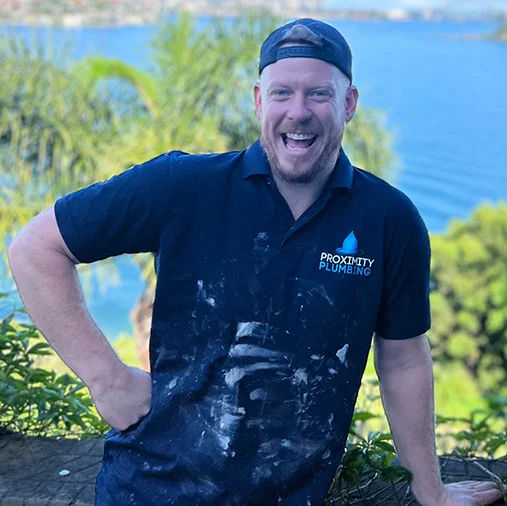 Family Business With Family ValuesWe Believe Its Better To Under Promise & Over Deliver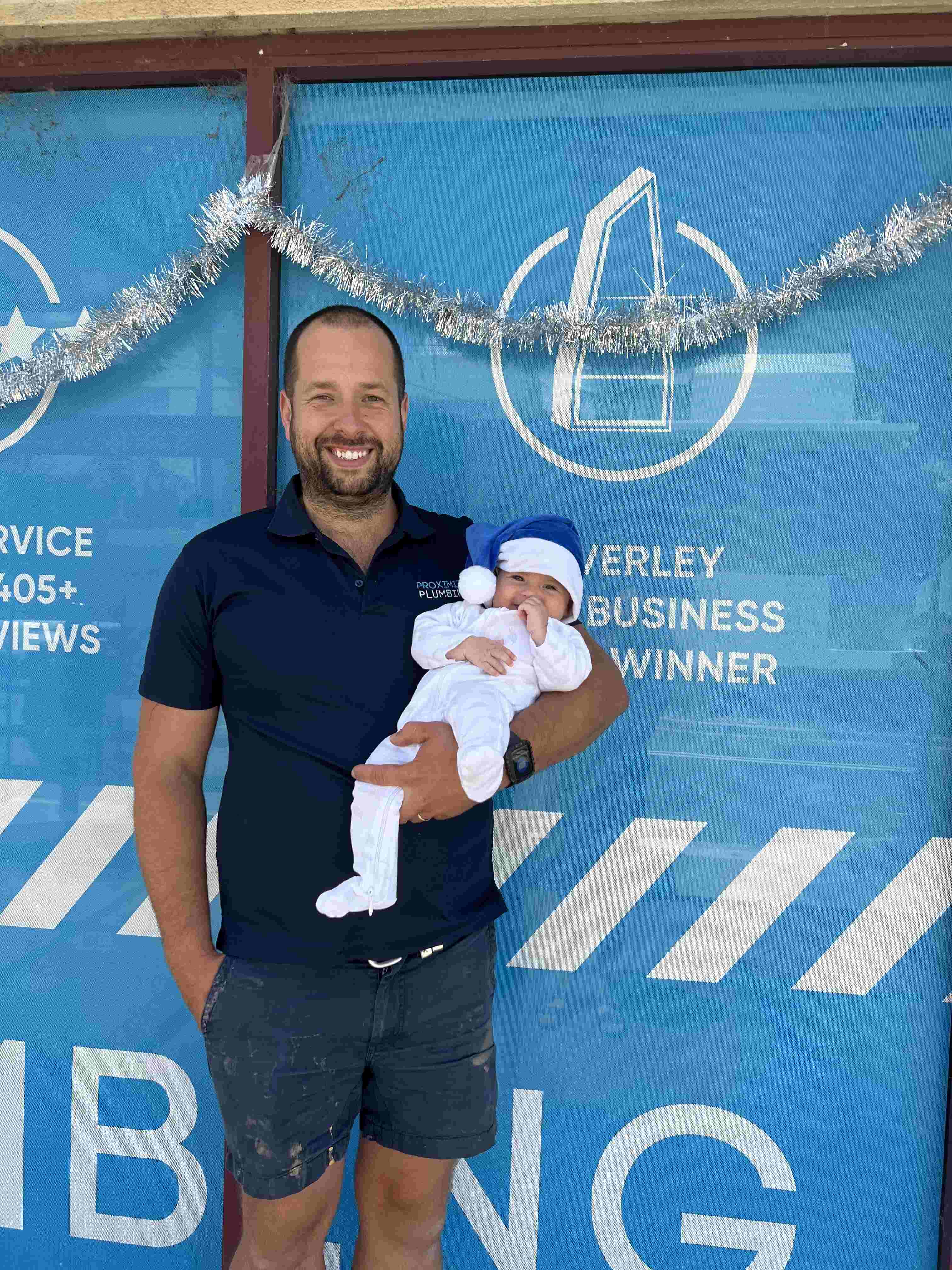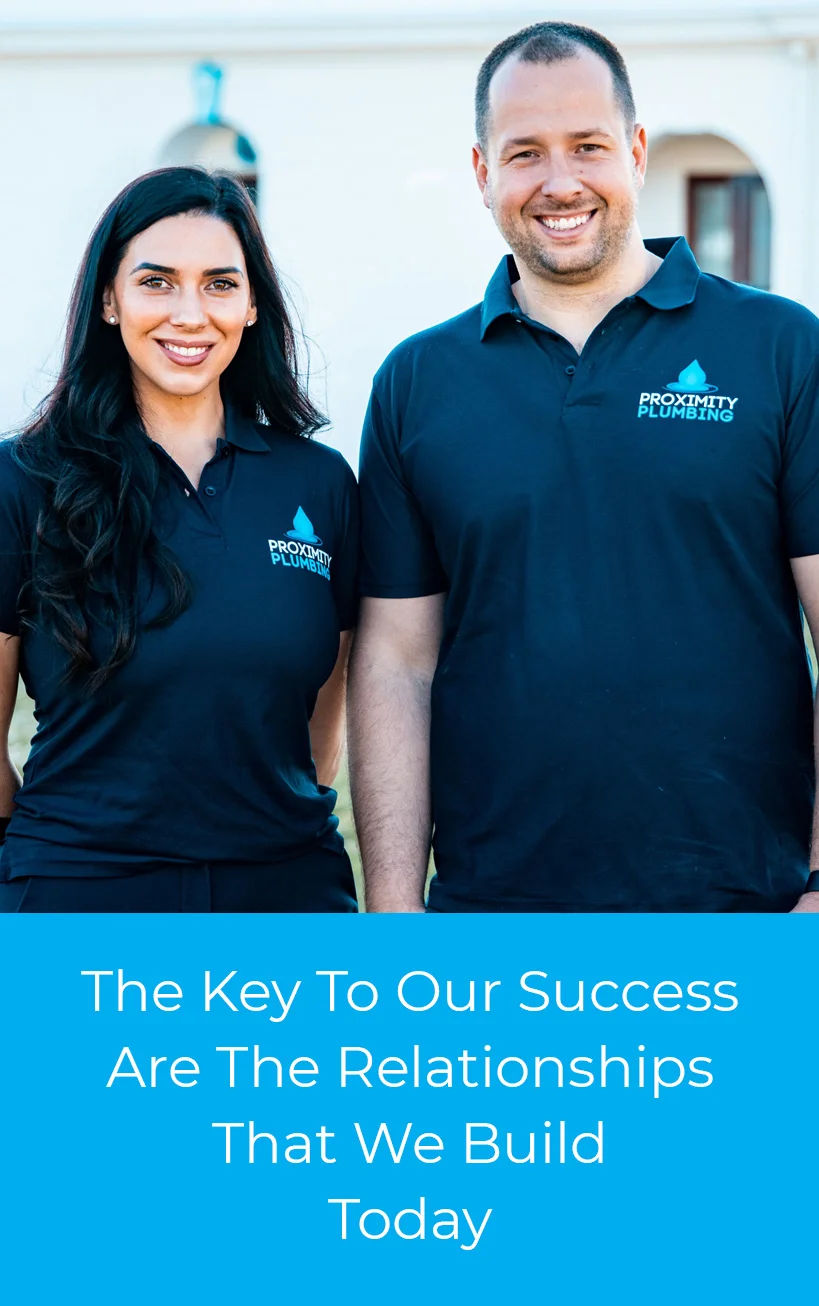 A Message From Us
Dear Neighbour, Updated: December 03, 2023
Are you looking for a plumber near me? Rest assured that you're not alone in your search. I'm William, and together with my wife Emily, we proudly own and operate Proximity Plumbing, deeply embedded within the Eastern Suburbs Community. Our consistent dedication has garnered the trust and loyalty of Sydney locals year after year.
Think about the last time a tradesman was in your home. Did you feel a genuine sense of security, knowing that you were in the capable hands of a licensed and certified professional? Were your concerns and needs attentively heard and understood during the initial consultation? Most importantly, did you feel that your home and well-being were treated with the utmost respect and courtesy, or did you sense you were merely seen as another financial transaction?
At Proximity Plumbing, our focus extends beyond transactions to forging meaningful connections with our valued customers. We deeply honour your time, property, and possessions with each plumbing task we undertake. Our unwavering commitment to attentive listening and delivering effective solutions has propelled our continuous growth and fostered a stellar reputation within the Eastern Suburbs community.
We understand the significance of addressing your plumbing issues promptly and accurately. With our licensed and certified local plumbers specializing in exceptional residential and commercial services throughout Sydney, you can trust us to ensure your complete satisfaction from the very first attempt. Furthermore, we are available round the clock, 24/7, to promptly respond to any Sydney Plumbing Emergency you may encounter.
Director William & Emily
We Believe You Deserve!
A Plumber Who:

Is on time, so you're not waiting around all day for a Sydney plumber to show up.

A Plumber Who:

Has staff that will answer the phone, not an answering machine service with no idea about plumbing.

A Plumber Who:

Completes approved work immediately instead of leaving and coming back weeks later.

A Plumber Who:

Provides options, so you can make the best decision that suits your budget and needs.

A Plumber Who:

Treats you like a human, not another transaction and is compassionate about your problem.

A Plumber Who:

Provides complimentary quotes, so you're not pressured to go ahead, and you can do your research.
Useful Links On Common Topics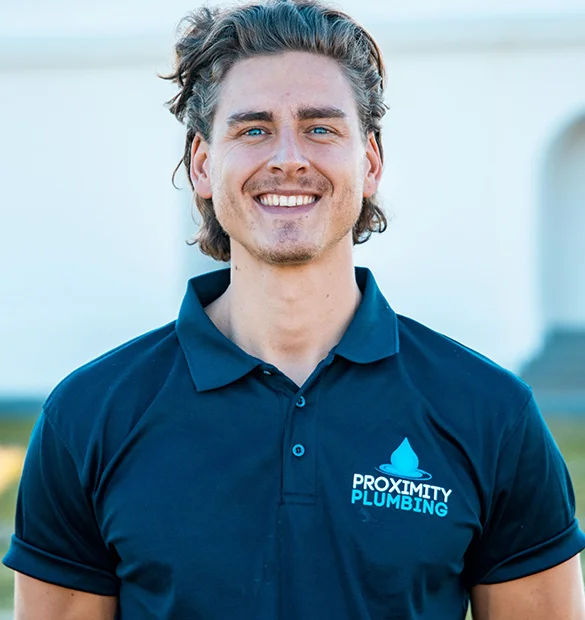 $O Call Out Fee For Sydney Plumbing
At Proximity Plumbing, we believe the customer should always be in control. That's why we offer an obligation-free $0 call-out fee. This means we do not charge for our initial call-out if you call us directly or fill out a contact form. Our plumbers will come to your house or business and investigate your problem free of charge. After assessing the issue, we will provide you with a full quote so you know exactly what the plumbing service will cost.
Our approach allows customers to make informed decisions about the work that needs to be done. If you are happy with the price provided, our plumbers will start immediately. If you are unsatisfied with the proposal, no obligation and no call-out fee are required for our time and advice.
At the end of the day, all you want is a reliable plumber that is transparent and problem-solves your issue, and that is precisely what we do and who we are. We are always committed to providing our customers with the best service possible. Check out our latest blog on everything you need to know before engaging a Sydney plumber. This will help you make an informed decision when choosing a professional and reliable plumber.
Are All Sydney Plumbers The Same?
Not all plumbers were created equal! Unfortunately, like many things in life, you get what you pay for. Plumbers often promote cheap prices like a $49 drain clearing service, then add a lot more onto the job once onsite. Typically providing a cheap or inferior service. The sales tactic is to lure you in first with low prices, then add a lot more onto the job once onsite. In reality, it leaves most customers wishing you stuck with your gut and went with a more reputable company that maybe was more expensive.
It's essential to do some research and shop around when choosing a plumber since the right plumber can help you save time and money in the long run by doing the job correctly the first time, while a bad plumber can end up costing you more in the long run if they make mistakes or their work is not up to par.
We encourage that, if it's a bigger job like sewer rehabilitation or Pipe Relining, to get multiple quotes and compare apples to apples. This way, you can see the difference that sets us apart from every other plumbing company & so you can see we generally provide you with tremendous service, prices, and ultimately great value.
Our Relationships




































Recent Community Events
World Plumbing Day is an annual event on March 11th that raises awareness about the importance of plumbing for public health and sustainability. It recognizes the contributions of plumbers and promotes access to clean water and sanitation facilities. The day emphasizes the need for investment in plumbing infrastructure and universal access to these services.
Proximity Plumbing refers to local plumbing companies that operate in close proximity to a specific area or community. They offer prompt response times and personalized service. Local plumbers are familiar with the area's specific plumbing challenges, codes, and regulations. They prioritize customer satisfaction and aim to build strong relationships within the community.
In summary, World Plumbing Day highlights the significance of plumbing for public health and sustainability. Proximity Plumbing focuses on serving the plumbing needs of a specific area, providing quick and personalized service. Both concepts contribute to ensuring access to clean water, efficient sanitation systems, and reliable plumbing services.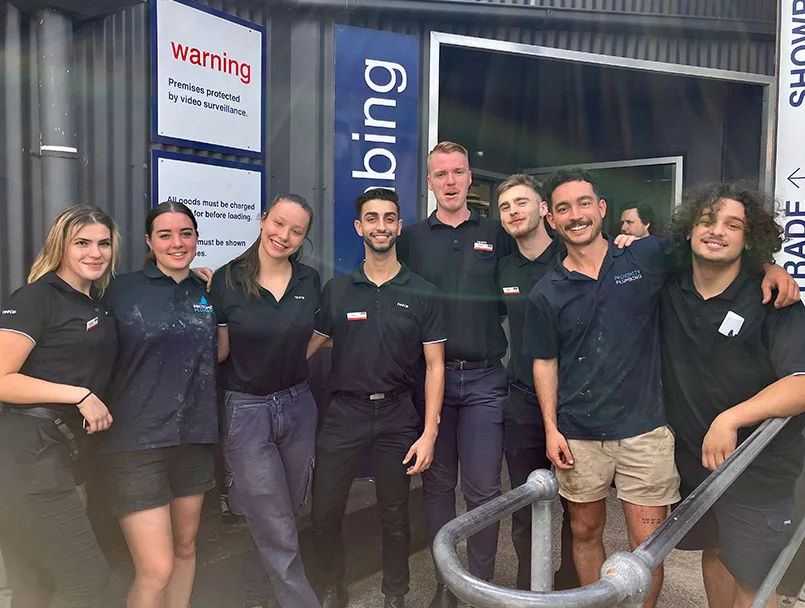 Recent Community Events
We are incredibly grateful for your generous donation. Your contribution will make a significant impact on our organization and the work we do. We rely on the support of individuals like you to help us continue our mission and make a positive difference in the community. Your generosity will help us continue to provide essential services, support programs and make a meaningful impact on the lives of those we serve.
Your donation will help us to continue to provide education, resources, and support for those in need. With your help, we can continue to make a positive change in the community and help individuals and families to thrive. We are so thankful for your support, and it is because of people like you that we are able to make a real difference in the world.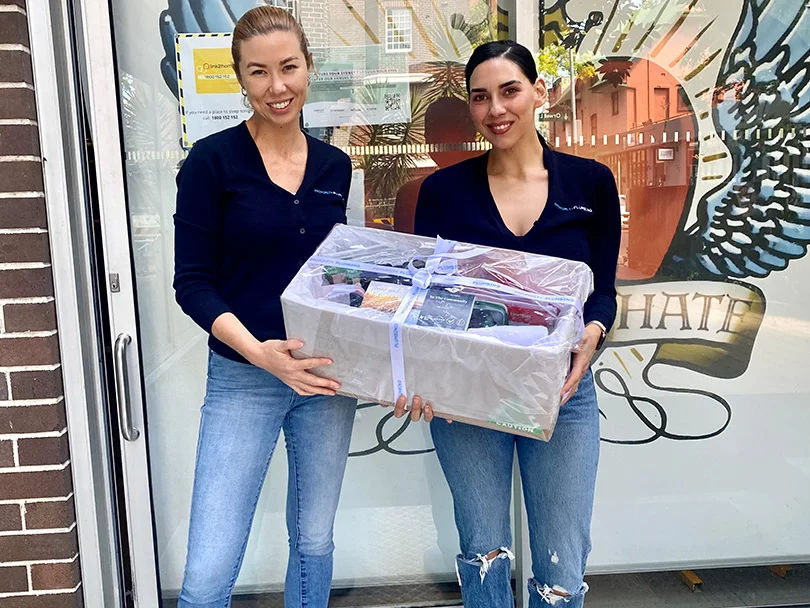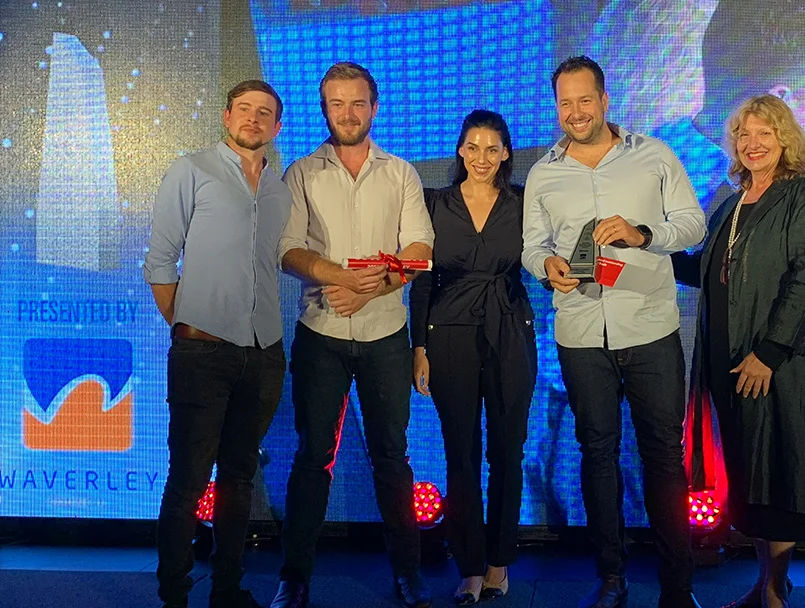 Recent Community Events
Proximity Plumbing has been honoured with the prestigious "Best Plumbing Service Provider" award at the Waverley Local Business Awards. The award recognizes their exceptional dedication, professionalism, and commitment to serving the Waverley community. Proximity Plumbing stood out from the competition due to its outstanding performance, customer service, and ability to exceed expectations.
Their team of highly skilled professionals, known for their technical expertise and attention to detail, consistently deliver top-notch plumbing services. In addition to their exceptional work, Proximity Plumbing actively engages with the community through local initiatives and charitable causes. The Waverley Local Business Awards congratulates Proximity Plumbing for its achievement and looks forward to its continued success.
We Specialise In The Following Sydney Plumbing Services
Our Master Plumbers can help you with any plumbing requirements. From repairs and replacements to new installations, we can provide a comprehensive plumbing service at competitive prices. So, if you're looking for a plumber near me or need 24-hour local plumbing services in Sydney? Why not give Proximity Plumbing a call today?
65% Of Our Business Is Word Of Mouth & Repeat Customers We Pride Ourselves On The Feedback We Receive!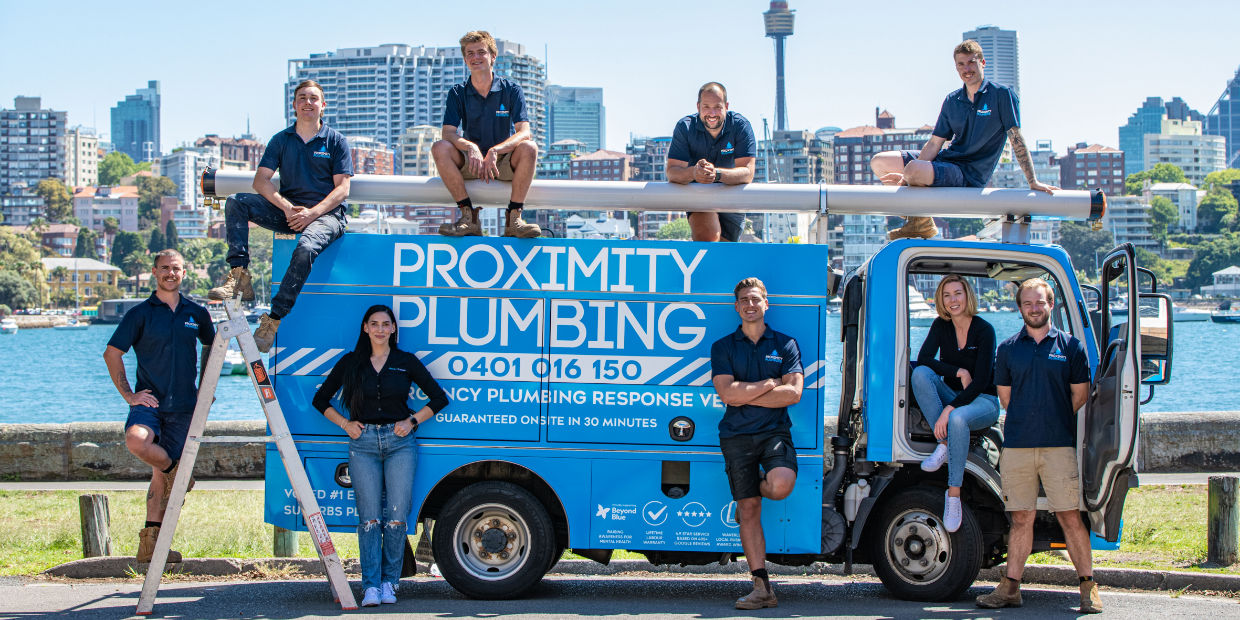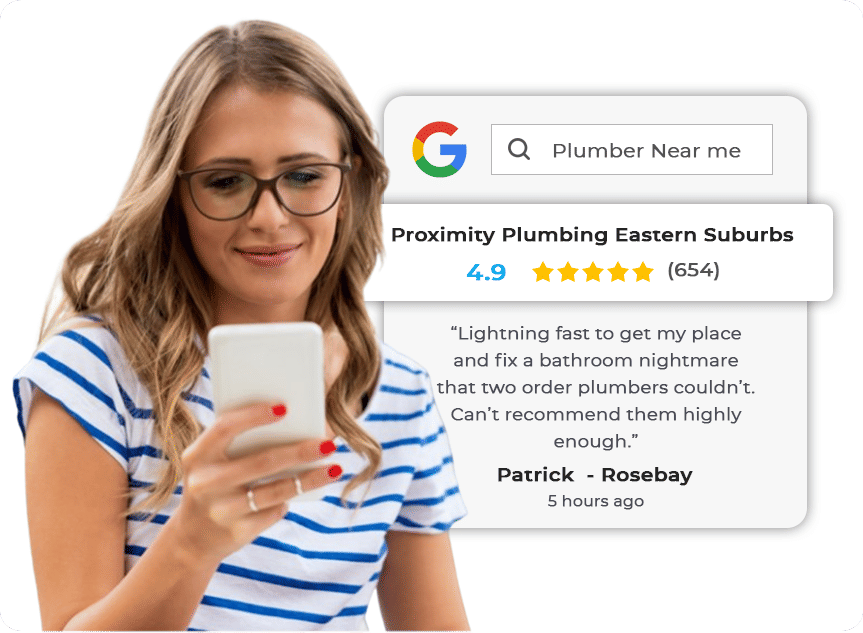 How Much To Get A Local Plumber Onsite
Proximity Plumbing understands that every plumbing job is unique, so we have chosen to charge by the job instead of by the hour. This approach allows us to provide our customers with transparent pricing and eliminates any confusion or uncertainty about how much a job will cost.
We understand that many customers are time-poor professionals who want the job done efficiently and effectively. They appreciate the value of their time over money, and we believe that our approach aligns with this mindset. Charging by the job eliminates the incentive to work less efficiently since our payment is based on the outcome of the job, not on the amount of time it takes to complete.
Our approach starts with a complimentary call-out, where we thoroughly inspect the problem. Once we have determined the scope of the job, we provide our customers with an upfront fixed price for the work that needs to be done. This eliminates any surprises and allows our customers to make informed decisions about the work that needs to be done.
If you would like to know more, don't we suggest you review one of our top 10 blogs on the top 10 qualities of a good plumber, where we go in-depth on how to pick an expert that can assist you?
Breaking The Negative Stigma Associated With Plumbers
Proximity Plumbing understands that the reputation of the plumbing industry in Sydney is not excellent, which is why they have a no-BS policy. They offer an obligation-free site attendance, which means that they don't charge a service fee for coming out to your home or business, and they will provide you with a quote before any work is done. This approach removes the pressure and uncertainty many customers feel when dealing with plumbers and makes the process more transparent.
Another way that Proximity Plumbing is breaking the mould is by offering fixed pricing. This means that the quoted price will be charged with no hidden fees or surprises. This approach provides customers with peace of mind and helps to build trust between the customer and the plumber.
Proximity Plumbing is also committed to providing a high level of service. They have a team of experienced and highly-trained plumbers dedicated to providing customers with the highest level of service. They understand that customers' time is valuable, and they will make every effort to arrive on time and complete the work as efficiently as possible.

If you would like to know more about how to choose the right plumber, check out our blog, where we go more in-depth.
Recent Community Projects
We at McAuley would like to extend our sincerest gratitude for the amazing service you have provided us. Your attention to detail and willingness to go above and beyond has made a significant impact on the success of our school.
We appreciate the hard work and dedication you have put into making sure our needs were met and that our students received the best possible education. We are truly grateful for your partnership and support.
Thank you again for your outstanding service. We look forward to continuing our relationship in the future.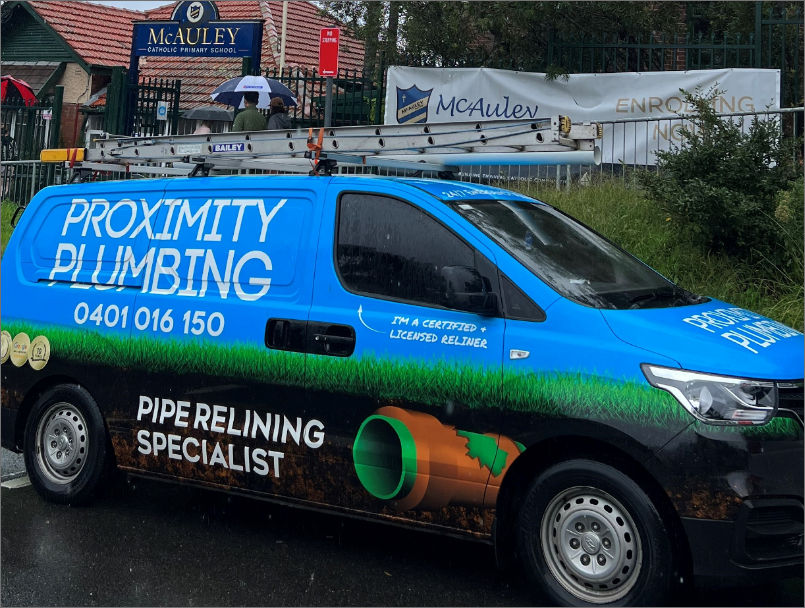 Recent Community Projects
We want to express our deep appreciation for the outstanding service you have provided to Kincoppal-Rose Bay School. Your quick response times and ability to handle large plumbing jobs efficiently have had a significant impact on our operations, especially during school holidays. Your professionalism, expertise, and commitment to sustainability have surpassed our expectations. We highly recommend Proximity Plumbing for its exceptional service.

Throughout our partnership, Proximity Plumbing has consistently demonstrated a remarkable level of skill and dedication, ensuring that our plumbing needs are met with utmost proficiency and timeliness. Their ability to swiftly respond to emergencies and efficiently handle large-scale projects has been instrumental in maintaining the smooth functioning of our school, particularly during crucial periods like school holidays.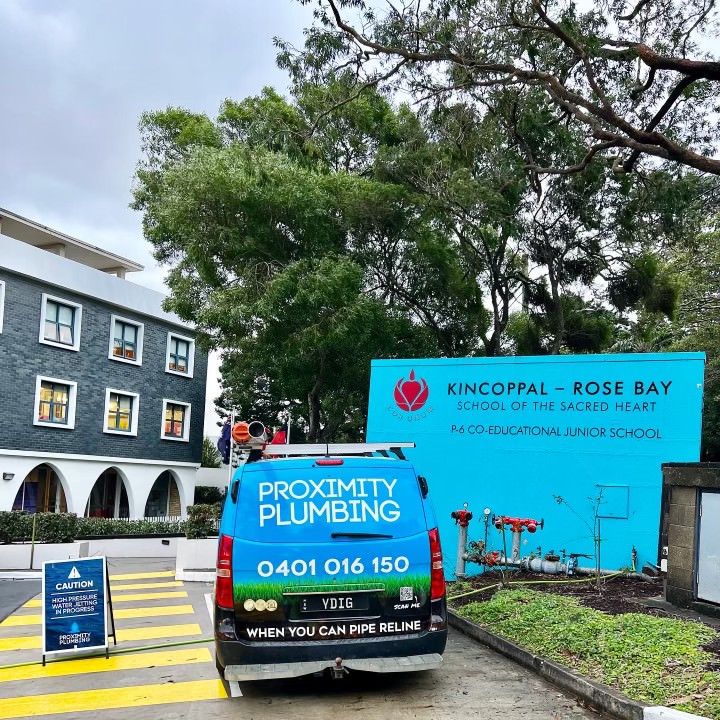 Recent Community Projects
I cannot begin to express my gratitude and satisfaction with the outstanding emergency plumbing services provided by Proximity Plumbing. Recently, I encountered a plumbing nightmare at my residence, and the swift response and expertise demonstrated by their team truly saved the day. As a prominent media personality, I am not easily impressed, but Proximity Plumbing went above and beyond my expectations.
From the moment I made the distress call, Proximity Plumbing exhibited remarkable professionalism and efficiency. Their staff understood the urgency of the situation and wasted no time in dispatching a skilled plumber to assess the problem. Despite the late hour, they arrived promptly and fully equipped, ready to tackle the issue head-on.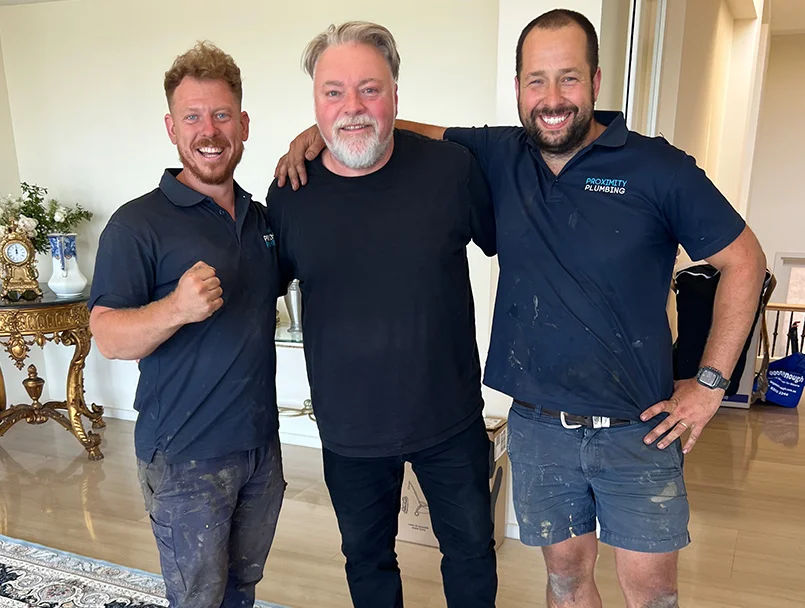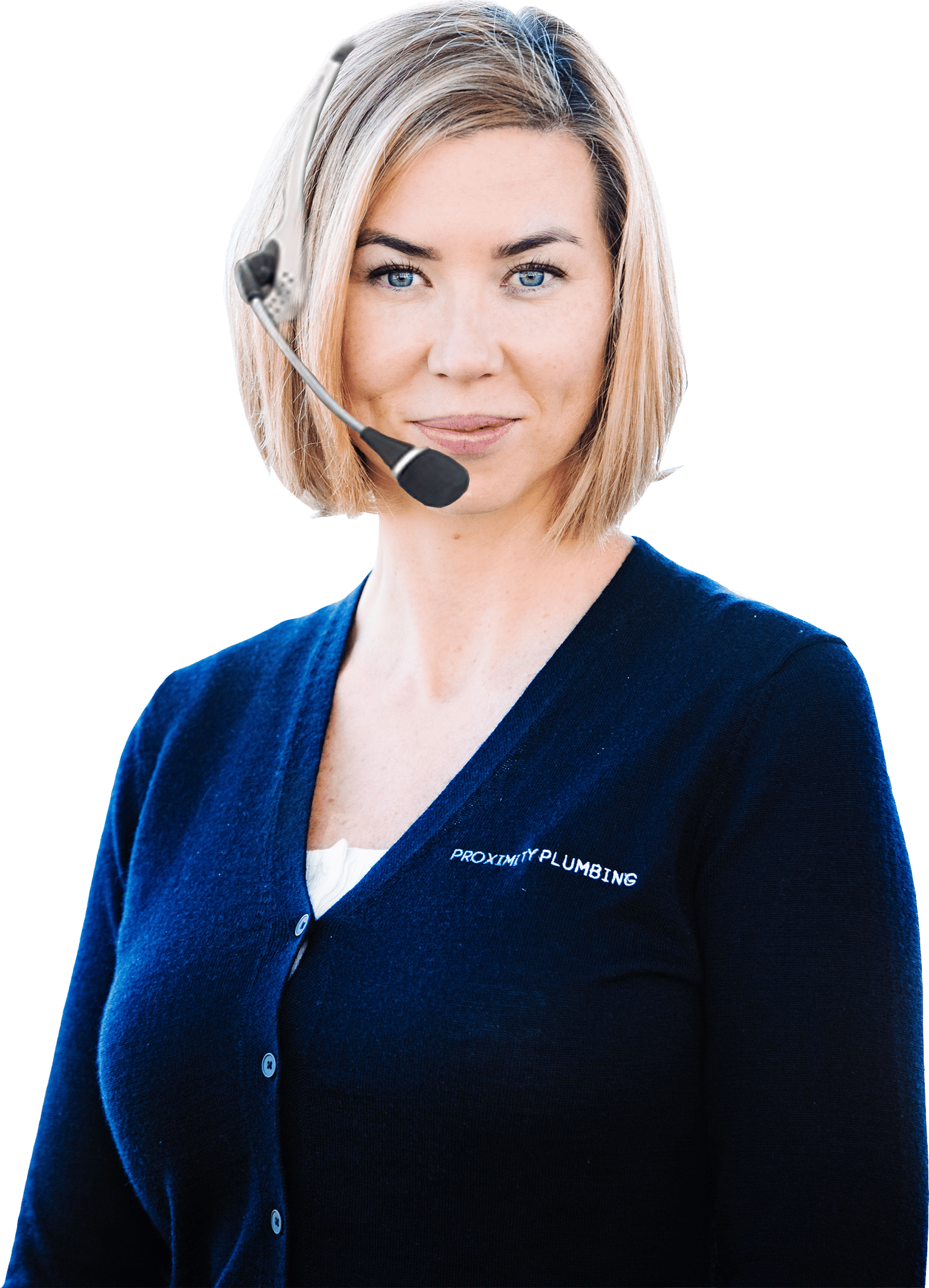 What To Expect When Choosing Proximity Plumbing As Your Go-To Plumber.
Our friendly staff will call you to make a booking on your desired day and time.

We offer a two-hour window, so you're not waiting all day.

Our tradesmen will call you 30 minutes before arrival to introduce themselves so you know who to expect on arrival.

All tradesmen arrive in clean, branded vehicles and dressed in Proximity Plumbing uniforms so they are easy to identify.

Tradesmen will first introduce themselves and remove their work boots to ensure your home is tidy.

They will then inspect the issue and provide suggestions and solutions.

You're in control - if you're happy with the price provided, our plumbers will start immediately.

If you're not happy with a proposal, no obligation and no callout fee are required for our time and advice.

On completion, we offer all clients a complimentary home inspection to ensure no hidden surprises in future.

Some Tips Before Calling us

Across this video series, we're sharing minor DIY house plumbing tips and tricks so that you can save time, money, and possibly an emergency visit from us!
Frequently Asked Questions About Proximity Plumbing
Proximity Plumbing knows that a plumbing emergency can strike at any time, whether it's 2 am from a burst flexible hose or Christmas day and the bathroom floor waste floods- Proximity Plumbing has you covered. That is why we are available and are the Sydney plumber of choice for 24 hours a day, seven days a week.

We never charge overtime for these last-minute, lengthy repairs. We set the same price any time, any day - we do charge an emergency call out fee if it's after 5 pm through to 7 am Monday-Friday.

During the week 7am till 3pm we do not have a callout fee.

The next time you are in a plumbing situation, do not hesitate to contact your trustworthy local eastern suburbs plumber.

We are a genuine 24/7 emergency Sydney plumbing company ready to serve the community and assist in any way we can for the local community.

If you prefer to come in and meet in person, you can visit Emily & Courtney at our head office in Dover Heights NSW 2030 or Contact Your Local Emergency Sydney Plumbing Company On 9388 7292/ 0420 102 394 or if can find out more ant landlords and tenants via our website link here:

Proximity Plumbing's purpose is to surpass your expectations with our highly skilled and trained licensed tradesmen. To prove it we back up our services with a Lifetime Workmanship Guarantee.

All of our products are sourced from Reece, Cass Brothers,Sydney Tap Centre or independent boutiques and are all backed by manufacturers warranty.

The next time you are in a plumbing situation, do not hesitate to contact your trustworthy local eastern suburbs plumber.

We are a genuine 24/7 emergency Sydney plumbing company ready to serve the community and assist in any way we can for the local community.

If you prefer to come in and meet in person, you can visit Emily & Courtney at our head office in Dover Heights NSW 2030 or Contact Your Local Emergency Sydney Plumbing Company On 9388 7292/ 0420 102 394 or if can find out more ant landlords and tenants via our website link here:

Our Master Plumber can help you with any plumbing requirements. From repairs and replacements to new installations, we are able to provide you with a comprehensive plumbing service at competitive prices.

We have a $0 callout fee, once onsite we will inspect the issue and then provide a quotation based on the issue, if approved we will carry out the repairs then and there.

some typical jobs for us include the following:

The next time you are in a plumbing situation, do not hesitate to contact your trustworthy local eastern suburbs plumber.

We are a genuine 24/7 emergency Sydney plumbing company ready to serve the community and assist in any way we can for the local community.

If you prefer to come in and meet in person, you can visit Emily & Courtney at our head office in Dover Heights NSW 2030 or Contact Your Local Emergency Sydney Plumbing Company On 9388 7292/ 0420 102 394 or if can find out more ant landlords and tenants via our website link here:

Proximity Plumbing is excited to announce that we are one of the few Eastern Suburbs plumbers based in the Eastern Suburbs! We offer our plumbing services to the Eastern Suburbs, Sydney CBD, Inner West, North Shore, Northern Beaches, Northern Suburbs, South Western Sydney, Sutherland Shire and Western Suburbs. If you're unsure if we cover your area, please feel free to call us.

We consider ourselves blessed every day to live and operate a business strictly within the eastern suburbs. When looking for a plumber near me/ plumber now, you want a fast resolution, not a plumber that services all of Sydney which might take them 1 hour to get from job to job, thankfully Proximity Plumbing guarantee to be onsite within 30 minutes.

Our dependable 24 hours emergency plumbing service is always ready to serve you. Due to the nature of our work, we understand that response times are one; if not the most important factors, when choosing our Sydney emergency plumbers. If you encounter any emergency plumbing problems, contact us immediately, and we can even assist over the phone if applicable.

The next time you are in a plumbing situation, do not hesitate to contact your trustworthy local eastern suburbs plumber.

We are a genuine 24/7 emergency Sydney plumbing company ready to serve the community and assist in any way we can for the local community.

If you prefer to come in and meet in person, you can visit Emily & Courtney at our head office in Dover Heights NSW 2030 or Contact Your Local Emergency Sydney Plumbing Company On 9388 7292/ 0420 102 394 or if can find out more ant landlords and tenants via our website link here:

Yes, all our team are qualified licensed plumbers. All our licensed plumbers go through regular, mandatory & self-development training, not only within the company but through our service partners, this is to ensure we are staying up to date with all rules and regulations.

We are licensed & qualified for all plumbing, drainage and gas work, when looking for a plumber near me you can rely on Proximity Plumbing to do the job right from the start.

We are so passionate about changing the stigma and ensuring all un-licenced plumbers are ruled out as it is not fair for the credible licenced plumbers doing the right thing who have studied for six years to obtain a plumbing licence.

Protect yourself and your investment by making sure you hire the right, licensed plumber for the job. You can check if a plumber is certified by following this link telling you about current, expired and cancelled licences under the name, licence number, or ABN/ACN. It is essential to check the tradesperson engaged has a current license to ensure they have the appropriate qualifications.

You can find ours here:

Furthermore, the link will provide information on whether Fair Trading has issued public warnings about the licensee, has finalised any disciplinary action against the licensee and whether the licence has been suspended or cancelled. It is always a good idea to quickly spending five minutes before approving a quote from a local plumber near you.

Any licenced plumber is proud to show their license as it's a sign of hard work and commitment.

Click this link to know the key differences between a handyman and a licensed plumber: https://proximityplumbing.com.au/blogs/the-key-differences-between-a-handyman-and-a-licenced-plumber/

The next time you are in a plumbing situation, do not hesitate to contact your trustworthy local eastern suburbs plumber.

We are a genuine 24/7 emergency Sydney plumbing company ready to serve the community and assist in any way we can for the local community.

If you prefer to come in and meet in person, you can visit Emily & Courtney at our head office in Dover Heights NSW 2030 or Contact Your Local Emergency Sydney Plumbing Company On 9388 7292/ 0420 102 394 or if can find out more ant landlords and tenants via our website link here:

Plumbers are tradesman and women who specialise in repairing things around your home. Such as installing piping, toilets, showers, or anyting to do with the wet areas of your home. Including sewers, gas fitting, and drainage