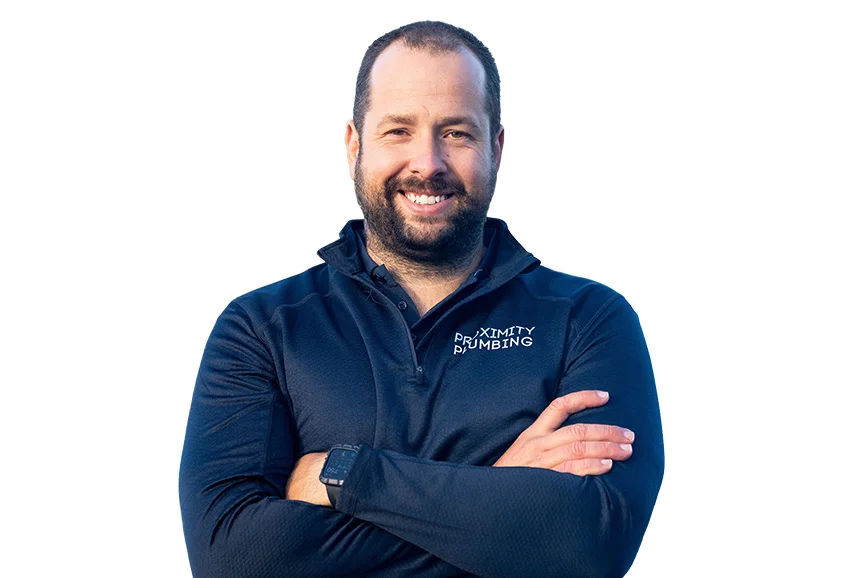 William
William is an individual who is redefining the plumbing industry, striving to become the most reputable plumber for residents in the local eastern suburbs. Having been born, bred, and educated in Vaucluse, he possesses an innate understanding of the value of hard work and the importance of building a strong foundation in business.
Growing up with a single, savvy businesswoman as his mother, William has been instilled with invaluable life lessons that have shaped his character. The experience of being raised by a single mother has taught him the core values of respect, compassion, and empathy. These qualities transcend his work as a plumber, allowing him to connect with his clients on a deeper level and provide a personalized touch to each job he undertakes. For William, every job is not just a business transaction; it is a personal commitment to serving his clients with trustworthiness and reliability.
With over 15 years of experience in the plumbing industry, William has honed his skills and solidified his reputation as a diligent professional. Having spent the last decade at Proximity Plumbing, he has proven his exceptional work ethic, reliability, and unwavering dedication to delivering top-quality service to his clients. Throughout his career, William has encountered and successfully resolved a wide range of plumbing issues, particularly excelling in tackling complex problems that have stumped other plumbers.
At Proximity Plumbing, William is highly esteemed for his meticulous attention to detail and his ability to devise effective and efficient solutions, even for the most challenging plumbing predicaments. He is a proactive learner, constantly seeking opportunities to enhance the services he provides to his customers. By staying up-to-date with the latest plumbing techniques and technologies, William ensures that he consistently delivers exceptional results. Above all, he takes immense pride in his work and endeavors to leave his clients fully satisfied with the quality of service he delivers.
William's journey as a plumber is not just about fixing pipes; it is about forging lasting relationships with his clients, fostering trust, and redefining the perception of what it means to have a dependable local plumber. Through his unwavering commitment to professionalism, integrity, and client satisfaction, William is setting a new standard in the plumbing industry and leaving a positive impact on the lives of those he serves.
---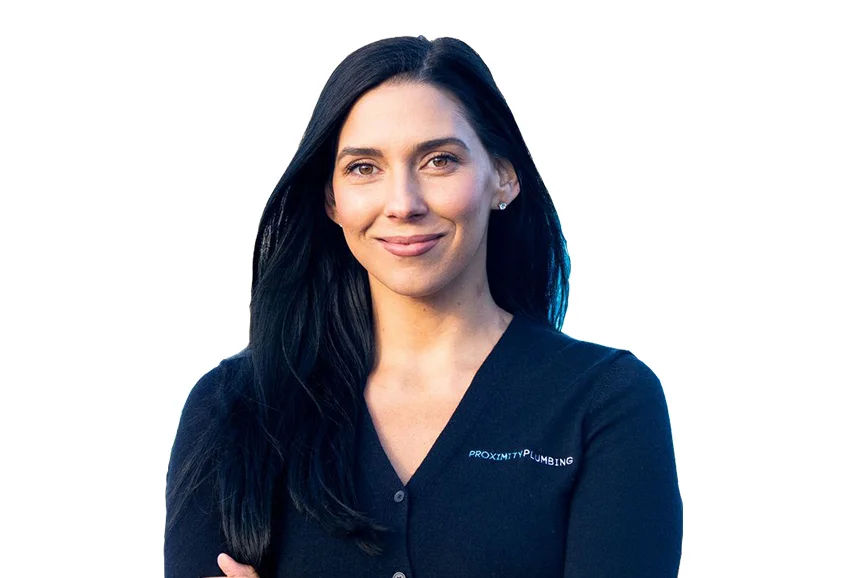 Emily
Emily began her journey as a flight attendant for virgin, It wasn't long after meeting William that she utilized her skills at proximity Plumbing. Her first role was marketing which soon developed into a full-time manager and scheduler. Now Emily runs Proximity Plumbing from the office in Dover Heights with 3x full-time office admin assistants. Growing the business whilst growing within the business.
Her vision is to be the most reputable plumbing company in the Eastern Suburbs. The lines between work and life may be blurry, although Emily has a clear vision of where Proximity Plumbing is going and how it plans to be a household name for local eastern suburb residents.
Emily wants Proximity Plumbing to be a household name synonymous with the Eastern suburbs of Sydney. Emily identified a gap in the Sydney plumbing market. She set out to offer quality service while being upfront from the beginning about costs and to be someone her clients could depend on. Proximity Plumbing continues to develop and thrive by providing excellent service with a team of highly trained plumbers.
Its' the little things that Emily and the office team provide like reminders for bookings the day before and day of, a little thank you letter/ gift on completion sent to all clients for entrusting us with their home and the 6-month reminder to check in on our local clients ensuring all of there plumbing needs are up to date.
Living in the Eastern suburbs herself, she knows the importance of maintaining a home; a home is one of your biggest assets so its important to always ensure its maintained. Emily also understands life is chaotic and simple things like yearly checks on gutters and pipes can be easily missed! thanks to our team in the office, we ensure all clients are kept up to date when their next booking is!
---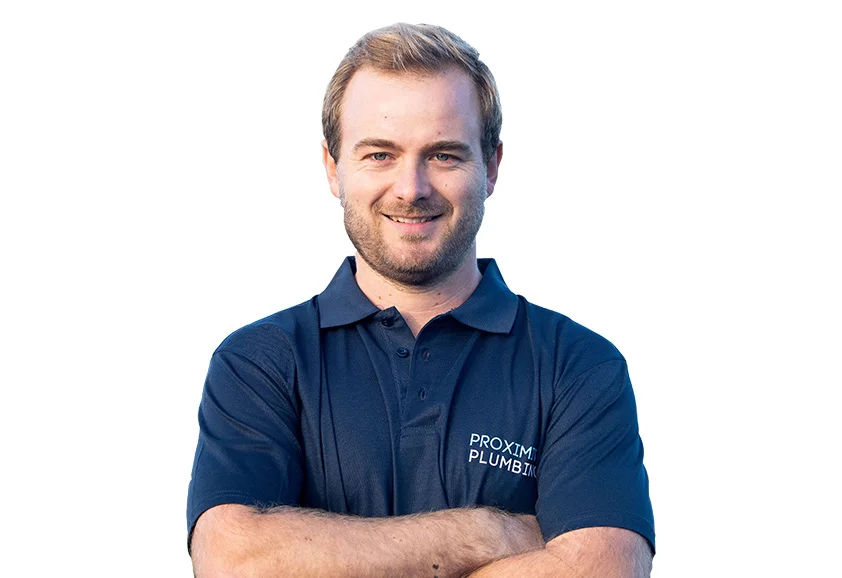 James
At Proximity Plumbing, we have the privilege of working with James, a highly skilled and experienced plumber who brings a wealth of knowledge and expertise to our team. With over a decade of experience in the plumbing industry, James has honed his skills and become an invaluable asset to our company.
James's proficiency extends across a wide range of plumbing tasks, from repairing minor leaks in faucets to tackling intricate installations of sewer systems. Equipped with the latest tools and well-versed in advanced techniques, James approaches each project with precision and meticulous attention to detail. His vast experience allows him to quickly diagnose issues and provide efficient solutions, earning him a well-deserved reputation as one of the finest plumbers in the eastern suburbs.
Beyond his technical prowess, James is equally renowned for his exceptional customer service. He understands the importance of truly listening to his customers and addressing their specific concerns. With a friendly and approachable demeanour, James takes the time to understand the unique requirements of each client and communicates transparently, ensuring they are well informed throughout the process. His commitment to customer satisfaction is unwavering, and he goes above and beyond to ensure that every customer is not only pleased with the end result but also impressed by the overall experience.
When James is on the job, you can trust that you are in the hands of a dedicated professional who will deliver top-quality workmanship and outstanding service. His expertise, combined with his genuine care for his customers, sets him apart in the plumbing industry.
---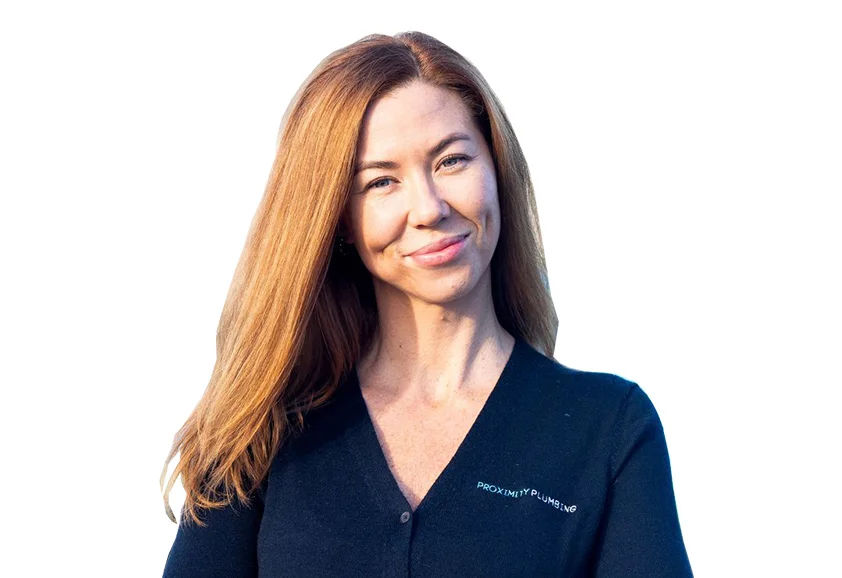 Courtney
First and foremost, Courtney's attention to detail is impeccable. She flawlessly manages the office operations, ensuring everything runs smoothly and efficiently. From coordinating appointments to handling administrative tasks, Courtney's meticulous approach guarantees that no detail goes unnoticed. Her ability to multitask is remarkable, and she consistently keeps the office running like a well-oiled machine.
Courtney's expertise in scheduling is truly impressive. She excels in managing the complex task of coordinating appointments and dispatching plumbing technicians to various locations. Her remarkable organizational skills enable her to seamlessly juggle multiple schedules, ensuring that both clients and technicians are accommodated promptly and efficiently. Her competence in scheduling plays a significant role in maintaining Proximity Plumbing's reputation for exceptional service.
One of Courtney's standout qualities is her exceptional interpersonal skills. She consistently displays a warm and friendly attitude, making clients and colleagues feel welcome and valued. Her positive energy and approachability create a welcoming atmosphere in the office, fostering a harmonious work environment. Courtney's exceptional communication skills also enable her to effectively liaise with clients, ensuring their needs are met and any concerns are addressed promptly.
Furthermore, Courtney's ability to handle challenging situations with grace and professionalism is truly commendable. She remains composed under pressure and takes initiative to find solutions, ensuring that any issues are resolved promptly and efficiently. Her problem-solving skills are exceptional, and her dedication to providing outstanding customer service shines through in every interaction.
In summary, Courtney is an exceptional office manager and scheduler at Proximity Plumbing. Her attention to detail, organizational skills, friendly demeanor, and problem-solving abilities make her an invaluable asset to the company. Proximity Plumbing can confidently rely on Courtney to ensure that operations run smoothly, schedules are managed efficiently, and clients receive the highest level of service. She is a true professional who goes above and beyond expectations. I highly recommend Courtney to anyone seeking a competent and dedicated office manager and scheduler.
---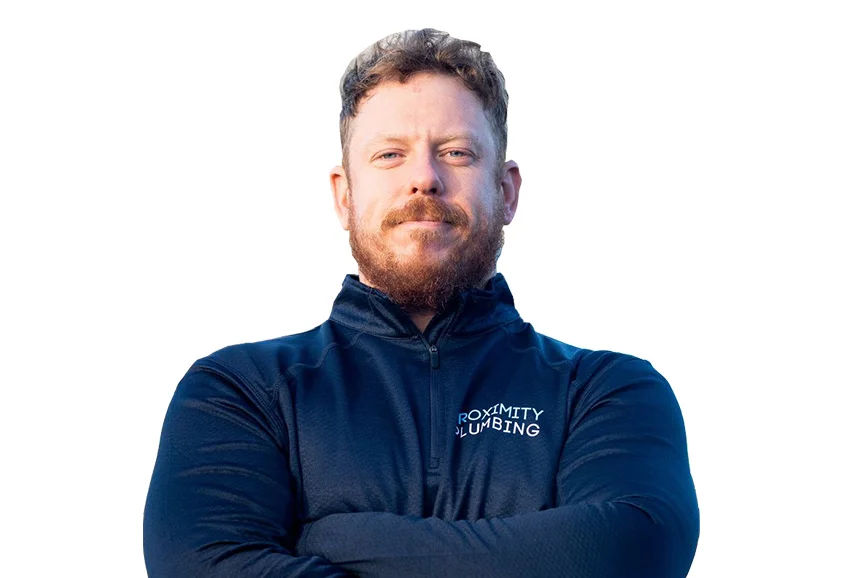 Mark
A charismatic and energetic professional with an unwavering passion for his craft. Proudly hailing from the enchanting land of Ireland, Mark brings not only his exceptional plumbing skills but also an infectious enthusiasm that leaves everyone around him captivated and inspired.
Mark's passion for plumbing is evident in every project he undertakes. From a young age, he found himself drawn to tinkering with pipes and faucets, seeing every plumbing challenge as an exciting puzzle to solve. This fervor for his work has only grown stronger over the years, propelling him to become one of the most sought-after plumbers in the industry. Whether it's fixing a leaky faucet or tackling complex commercial plumbing installations, Mark approaches each task with an unparalleled dedication that guarantees top-notch results.
But it's not just his expertise that sets him apart; it's his vibrant energy that truly makes Mark a standout professional. There's never a dull moment when he's around. His enthusiasm is contagious, and it's impossible not to get caught up in his passion for plumbing. Clients and colleagues alike are drawn to his positive outlook, making him a pleasure to work with on any project.
Aside from his skills and energy, Mark's charisma is what makes him unforgettable. His warmth and genuine interest in people create an instant connection, making everyone feel at ease in his presence. Whether he's chatting with clients about their plumbing needs or collaborating with fellow tradespeople on a project, Mark's charm brings out the best in everyone involved.
It's no surprise that everyone loves this proud Irishman. His affable nature, combined with his exceptional plumbing prowess, ensures that he not only gets the job done efficiently but also leaves a lasting impression on everyone he encounters. Mark at Proximity Plumbing is not just a plumber; he's an ambassador for passion, energy, and charisma, and his impact on both the plumbing industry and the people he meets is immeasurable.
---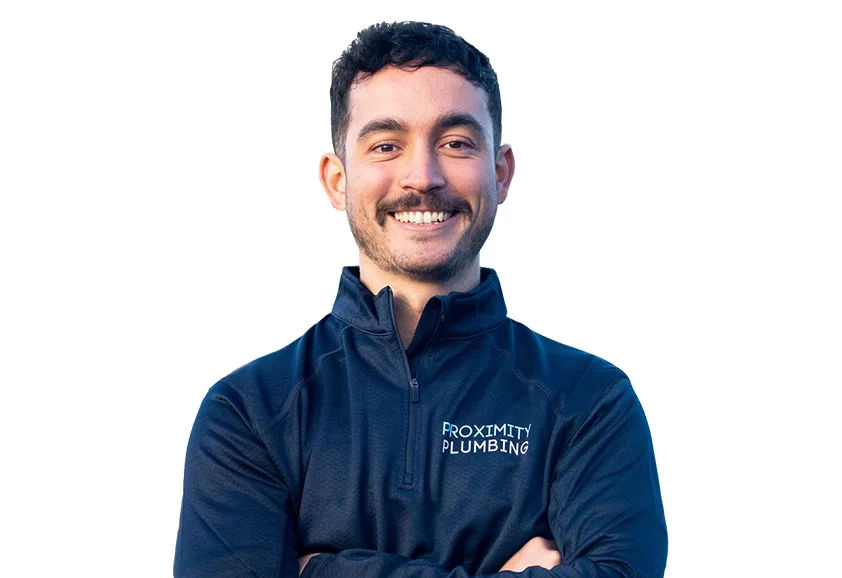 Max
Max is a plumbing professional whose gentle nature and infectious smile light up every room he enters. With a heartwarming demeanor and a passion for helping others, Max has become a beloved figure in the plumbing industry, cherished by both clients and colleagues alike.
From the beginning of his plumbing journey, it was clear that Max's approach to his work was different. Rather than just fixing pipes and drains, he saw each plumbing problem as an opportunity to make a positive impact on people's lives. His innate empathy and compassion allowed him to connect with clients on a deeper level, understanding not only the technical issues but also the emotions and concerns that often accompany plumbing mishaps.
Max's gentle nature shines through in his interactions with clients. He listens attentively to their plumbing troubles, providing reassurance and understanding throughout the process. This ability to empathize puts his clients at ease, especially during stressful plumbing emergencies when they need someone they can trust. His patience and willingness to explain the intricacies of plumbing solutions further demonstrate his commitment to excellent customer service.
One of Max's most potent assets is his infectious smile. It's impossible not to feel a sense of comfort and joy when in his presence. His smile radiates warmth and positivity, turning every service call into a pleasant experience. Clients find themselves looking forward to his visits not only for his exceptional plumbing skills but also for the uplifting and cheerful energy he brings.
Beyond his interactions with clients, Max's colleagues also hold him in high regard. His collaborative and supportive nature makes him a fantastic team player. He readily shares his knowledge and skills, always striving to help others improve their craft. This camaraderie fosters a positive work environment, where everyone feels valued and appreciated.
In conclusion, Max's gentle nature and infectious smile make him a plumbing professional like no other. His genuine care for his clients and willingness to go the extra mile ensure that every plumbing job is not just completed efficiently but also leaves a lasting impression of care and kindness. Max's approach to plumbing goes beyond fixing pipes; it's about creating meaningful connections and brightening the lives of those he serves. Clients love Max not only for his exceptional plumbing expertise but also for the genuine warmth and compassion he brings to every interaction.
---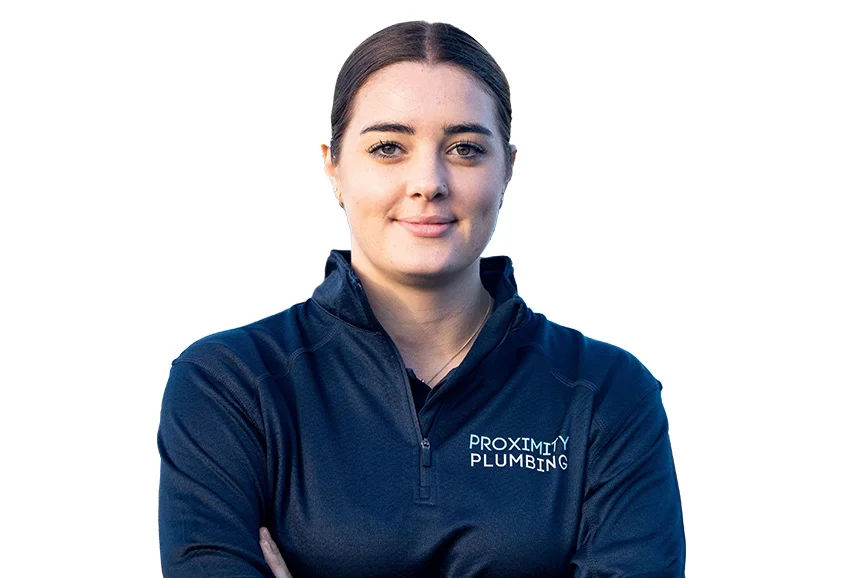 Jet
Jet our vibrant and talented female apprentice who is breaking barriers and making waves in the plumbing industry. Fearless and determined, Jet's passion for plumbing knows no bounds, and her presence is a breath of fresh air in a traditionally male-dominated field.
From the moment Jet stepped foot into the world of plumbing, it was evident that she was destined for greatness. Her relentless pursuit of knowledge and eagerness to learn have propelled her forward, quickly earning the respect of her mentors and peers. Despite facing challenges, she tackles them head-on, never allowing obstacles to hinder her progress.
Jet's dedication to her craft is unmatched. With an insatiable curiosity, she absorbs everything she can about plumbing, plumbing systems, and innovative technologies. Her commitment to staying up-to-date with the latest industry advancements ensures that she can provide clients with cutting-edge solutions and unparalleled service.
As a trailblazer, Jet is not only rewriting the narrative for female plumbers but also inspiring others to pursue their dreams without fear of stereotypes or biases. Her presence in the field sends a powerful message of empowerment and diversity, encouraging more women to consider careers in trades.
Aside from her technical prowess, Jet's personality is a force to be reckoned with. Her infectious enthusiasm and boundless energy create an uplifting atmosphere wherever she goes. Clients are immediately drawn to her warmth and approachability, making them feel comfortable and confident in her abilities.
Beyond her professional accomplishments, Jet's genuine kindness and compassion leave a lasting impact on those she encounters. She takes the time to understand the unique needs of each client, ensuring that their concerns are heard and addressed with care and expertise. Her ability to forge meaningful connections fosters a sense of trust and loyalty among her clientele.
As an apprentice, Jet embraces every opportunity to collaborate and learn from seasoned plumbers. Her humility and willingness to accept guidance show a maturity beyond her years, earning her the admiration and support of her colleagues.
---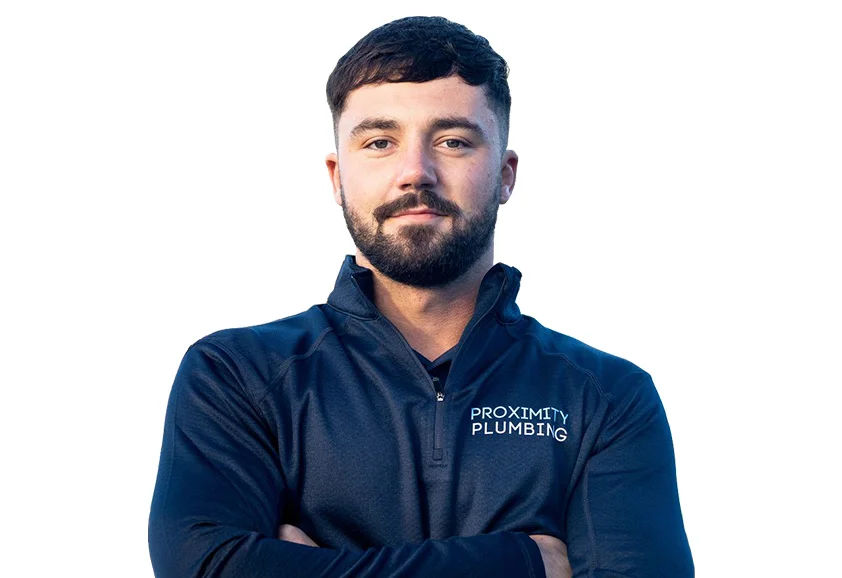 Callum
Callum is a skilled and experienced plumber who has been working in the industry for several years. He has a passion for fixing and maintaining pipes, fixtures, and other plumbing systems, and is dedicated to delivering high-quality work to his customers.
Callum has honed his skills over the years, and is now known as one of the top plumbers in the area. He is knowledgeable in all aspects of plumbing, from fixing leaks and clogs, to installing new fixtures and systems. He has the experience and expertise to diagnose and solve any plumbing problem, no matter how complex.
In addition to his technical skills, Callum is also known for his excellent customer service. He takes the time to listen to his customers' needs and concerns, and provides clear and honest answers to their questions. He always strives to complete each job to the highest standard, and takes pride in delivering outstanding results.
Callum is an asset to the plumbing industry, and is highly respected by his colleagues and customers alike. If you're looking for a dependable and skilled plumber to handle your plumbing needs, look no further than Callum.
---