Congratulations On Securing Your Booking!
Proximity Plumbing. We are thrilled that you have chosen us for your plumbing needs and we are confident that you will be completely satisfied with the service we provide. Our team of experienced and highly trained plumbers are dedicated to providing our customers with the highest level of service and we are committed to ensuring that your experience with us is a positive one.
We understand that your time is valuable and we will make every effort to arrive on time and complete the work as efficiently as possible. We always prioritize the needs of our customers and strive to deliver products and services that best fit their needs in a timely and cost-effective manner. We conduct our business with integrity, honesty, fairness, and respect.
Proximity Plumbing understands the expectations of its clients and appreciates that there is never enough time in the day when an unwanted issue arises, you want the job completed immediately and the tradesmen who arrive to be prepared and educated on the task at hand. Our plumbers are all fully licensed and insured, and we pride ourselves on our professional approach to every job.
We would also like to assure you that all of our work is fully guaranteed and we will stand behind the quality of our work. If you have any questions or concerns, please do not hesitate to contact us. We value your feedback and always strive to improve our service. Once again, congratulations on securing a booking with us and we look forward to providing you with the excellent service you deserve.
What To Expect From Us When We Arrive Onsite
Prompt communication: Our tradesmen will notify you via text up to 30 mins before arrival and call to confirm the job description. This ensures that you are well prepared and informed about the work that will be done.
Affordable service: We honor a $0 call out fee and provide obligation-free options and fixed pricing. This way, you can rest assured that you are getting a fair and transparent pricing for the work that will be done.
Quick response: Upon acceptance, works will commence immediately unless the scope is beyond the 2-hour time requirement. This means that we will work efficiently and quickly to get the job done and minimize any disruption to your daily routine.
Follow-up service: We will follow up with you three months after the completion of the job to ensure that everything is still to your satisfaction. This way, you can have peace of mind that any issues will be addressed promptly.
Complimentary inspection: We offer complimentary site inspection, this means that our tradesmen will inspect the site and provide you with a detailed report of the work that needs to be done, this will help you to understand the scope of work and the cost involved.
Proud Members Of Industry Associations
We pride ourselves on our proactive commitment toward industry best practises. We play an active role in maintaining the highest standards throughout the plumbing industry. We have accredited members and longstanding supporters of: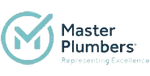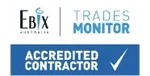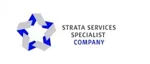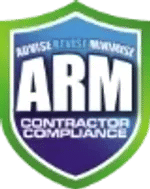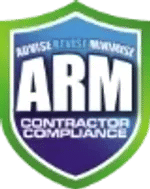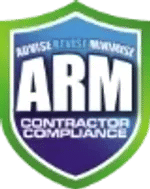 What We Expect From You Before We Arrive
A decision-maker: We expect that a decision-maker is present at the site who can approve works if required on the spot. This ensures that any necessary changes or additional work can be addressed promptly and efficiently.
Cancellation policy: We ask that any cancellation be made 24 hours before the booking time. This allows us to adjust our schedule and make arrangements for other clients.
Punctuality: We expect our clients to be on time for their appointment, as this time is reserved for them and only them. Being on time helps to ensure that the work can be completed as efficiently as possible.
Acceptance of terms and conditions: By accepting our quote, clients are also accepting all terms and conditions. This ensures that all parties are on the same page regarding the scope of work, pricing, and any other important details.
Covid-19 Protocol: We ask that clients inform us straight away if they have a fever, cough, sore throat, shortness of breath or have been overseas in the last 14 days. This is to ensure the safety of our tradesmen and other clients by following the guidelines provided by the government.
What You Can Expect From Us When Job Is Completed
Invoice and Payment: We will provide an invoice and request payment in full via credit card. This ensures that the payment process is fast and efficient.
Receipt and Warranty: A receipt will be provided once payment is received, and if applicable, a warranty certificate will also be provided. This ensures that clients have a record of the work that was done and any warranties that may apply.
Complimentary Home Inspection: We will carry out a complimentary home inspection, where we check the condition of all other plumbing. This gives clients an opportunity to address any other issues that may need to be resolved.
Follow-up: We will follow up with you three months after the completion of the job to ensure that everything is still to your satisfaction. This way, you can have peace of mind that any issues will be addressed promptly.
Review Request: As we are a small business that relies on referrals, we will request a review of our services. This helps us to improve our services and maintain a good reputation in the industry.
65% Of Our Business Is Word Of Mouth & Repeat Customers We Pride Ourselves On The Feedback We Receive!
Booking A Job With A Real Human
At Proximity Plumbing, we understand that when our customers need plumbing services, they want the process to be quick and hassle-free. That's why we've made booking an appointment with us as easy as possible. Customers can schedule appointments through our website, phone, or email, whichever method is most convenient for them. We're available 24/7, so appointments can be made at any time that suits our customers.
We've invested in a user-friendly booking system that is easy to navigate, and appointments can be scheduled in just a few clicks. Our team of knowledgeable and friendly staff are always available to assist with any questions and provide customers with all the information they need to make informed decisions.
At Proximity Plumbing, we take pride in our customer service, and we're dedicated to making the appointment booking process as easy and stress-free as possible. From start to finish, we're committed to providing a positive experience for our customers. We believe that the key to our success is our commitment to providing top-notch service, and we're proud to make booking an appointment with us a breeze.