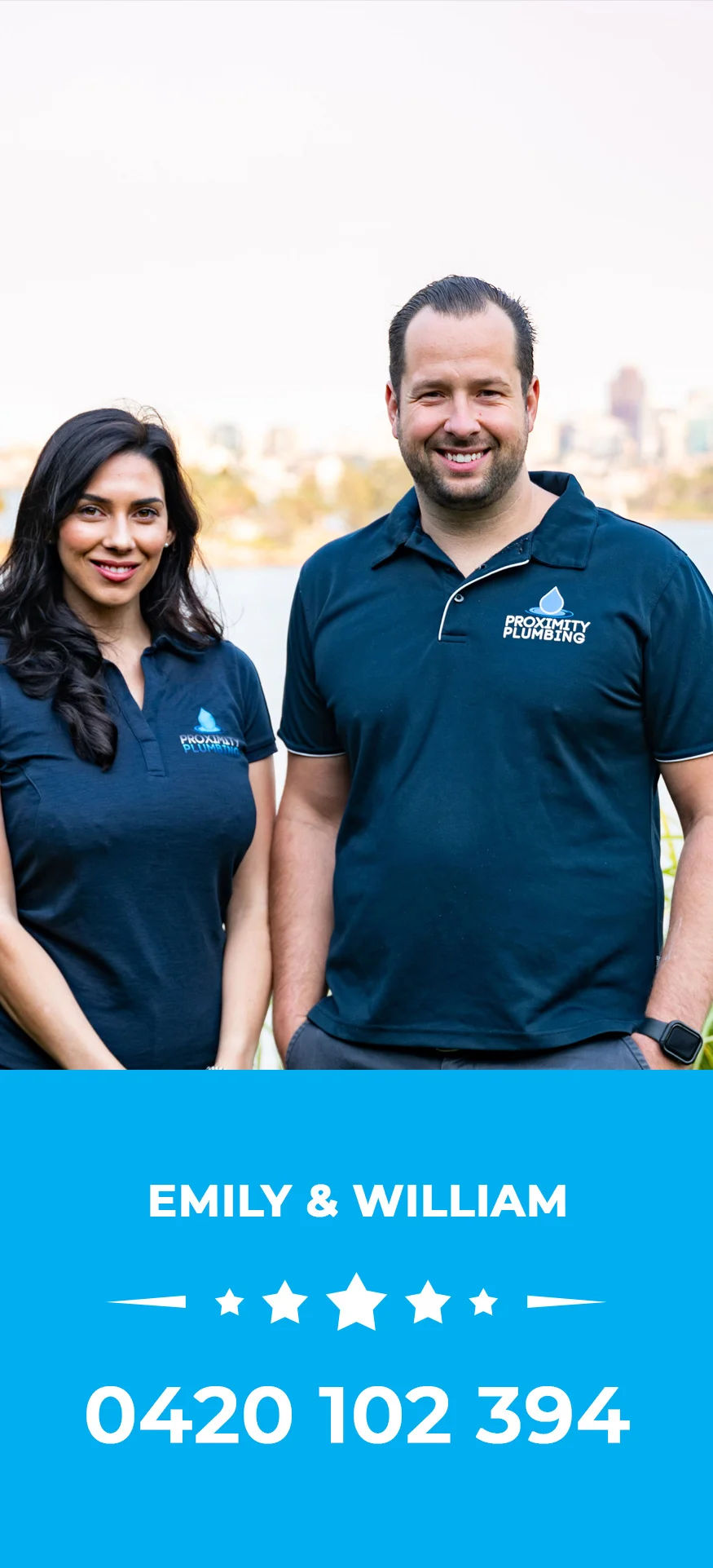 Local Plumbers, You Can Rely On Every Time
At Proximity Plumbing, we understand that you are busy and have enough on your plate without having to worry about unexpected plumbing issues. That's why we are here to make the process as easy and stress-free as possible for you.
We pride ourselves on being the most dependable and reliable plumbers in the area, known for our unparalleled service and quality. From a simple leaky faucet to major stormwater and sewer upgrades, we have got you covered. We offer transparent, no-obligations, $0 quotes for every job, so you won't have to worry about hidden costs.
Our skilled and experienced technicians take the time to do the job right the first time without rushing. We don't charge by the hour. Instead, we quote a fixed price, so you can sit back and relax while we take care of the job.
At Proximity Plumbing, we are dedicated to providing the highest service and quality, making us the only choice for locals in the eastern suburbs. Trust us to take care of your plumbing needs and allow you to focus on the most important thing in life, your family.
We're A Family Business
Together, William and Emily own and run Proximity Plumbing and have a growing team of plumbing tradesmen who are dedicated to supporting the local community. We take our time with each client, even if it takes twice as long, to ensure that when we walk away, you are eager to tell your friends and family about the unparalleled experience you received from your new, local, and trusted plumber. Much of our business comes from word of mouth, so be sure to read our Google reviews to see what others say about us.
We understand our client's expectations and appreciate that there is never enough time in the day when an unwanted issue arises. You want the job completed immediately and the tradesmen who arrive to be prepared and educated on the task at hand. That's why we guarantee that our technicians will be on time, fully equipped, and ready to tackle any plumbing problem you may have.
Proximity Plumbing is committed to providing exceptional service and building long-lasting relationships with our customers. We are proud to be your local and trusted plumber in the Eastern Suburbs.
Proud Members Of Industry Associations
We pride ourselves on our proactive commitment toward industry best practises. We play an active role in maintaining the highest standards throughout the plumbing industry. We have accredited members and longstanding supporters of: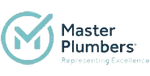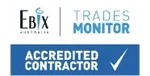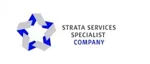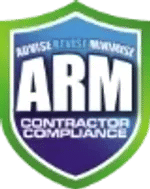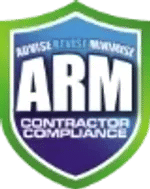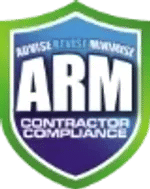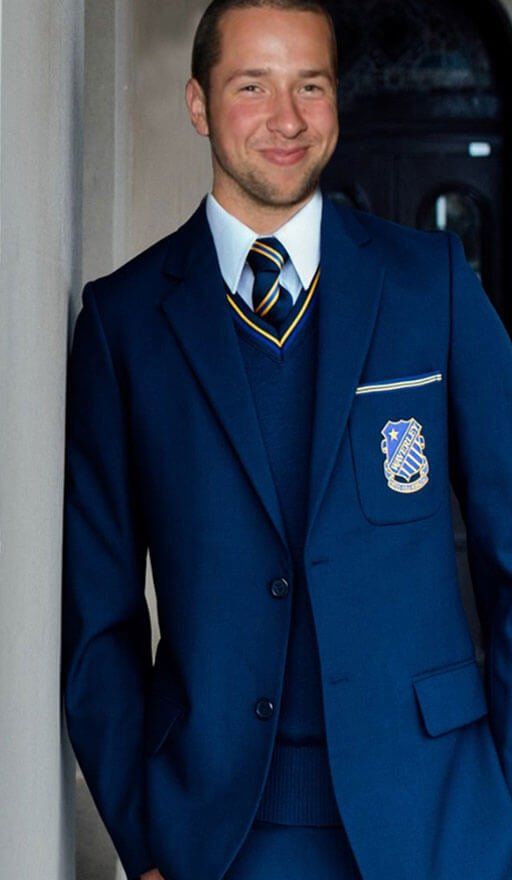 About William Co-Director
William's educational journey began at Vaucluse Public School, where he spent his childhood. After finishing public school, he continued his studies at Waverley College for high school. During his time at Waverley, William honed essential life skills such as honesty, respect, leadership, and empathy while discovering a love for rugby league and playing the sport until the end of high school.
At 14, William started his first job at McDonald's on Bondi Beach, gaining an appreciation for the value of hard work and money. Throughout the years, he held various positions. He even started his plumbing apprenticeship during his last year of high school to increase his chances of landing a desirable job in the area. In addition to his apprenticeship, William worked as a full-time bartender in King Cross.
William pushed himself to achieve even more after completing his Certificate of Plumbing and acquiring a solid foundation in plumbing and customer service. He completed an advanced diploma a year ahead of schedule before officially finishing his apprenticeship. He then moved from a local maintenance plumbing business to a high-rise development company called Boone & Willard, where he managed a team of tradesmen on the Barangaroo project.
Once he obtained his Certificate IV in Plumbing and Plumbing license, William pursued his dream of starting his own plumbing company and founded Proximity Plumbing. Leveraging the connections he made at Waverley College, he quickly established himself in the real estate and strata maintenance fields.
65% Of Our Business Is Word Of Mouth & Repeat Customers We Pride Ourselves On The Feedback We Receive!
Why Our Clients Return
Our clients are of the utmost importance to us, and we take pride in building long-lasting relationships with them. We strive to go above and beyond for our clients, doing things sometimes a little out of the ordinary to ensure their complete satisfaction.
Communication is critical, so we keep our clients informed at every stage of the job. From the booking confirmation to the follow-up call, we ensure our clients are always in the loop. We value their feedback and consider it every step of the way.
With over 2,500 repeat plumbing jobs completed in Sydney each year, we have a proven track record of delivering excellent workmanship and providing reliable solutions to our clients' plumbing issues.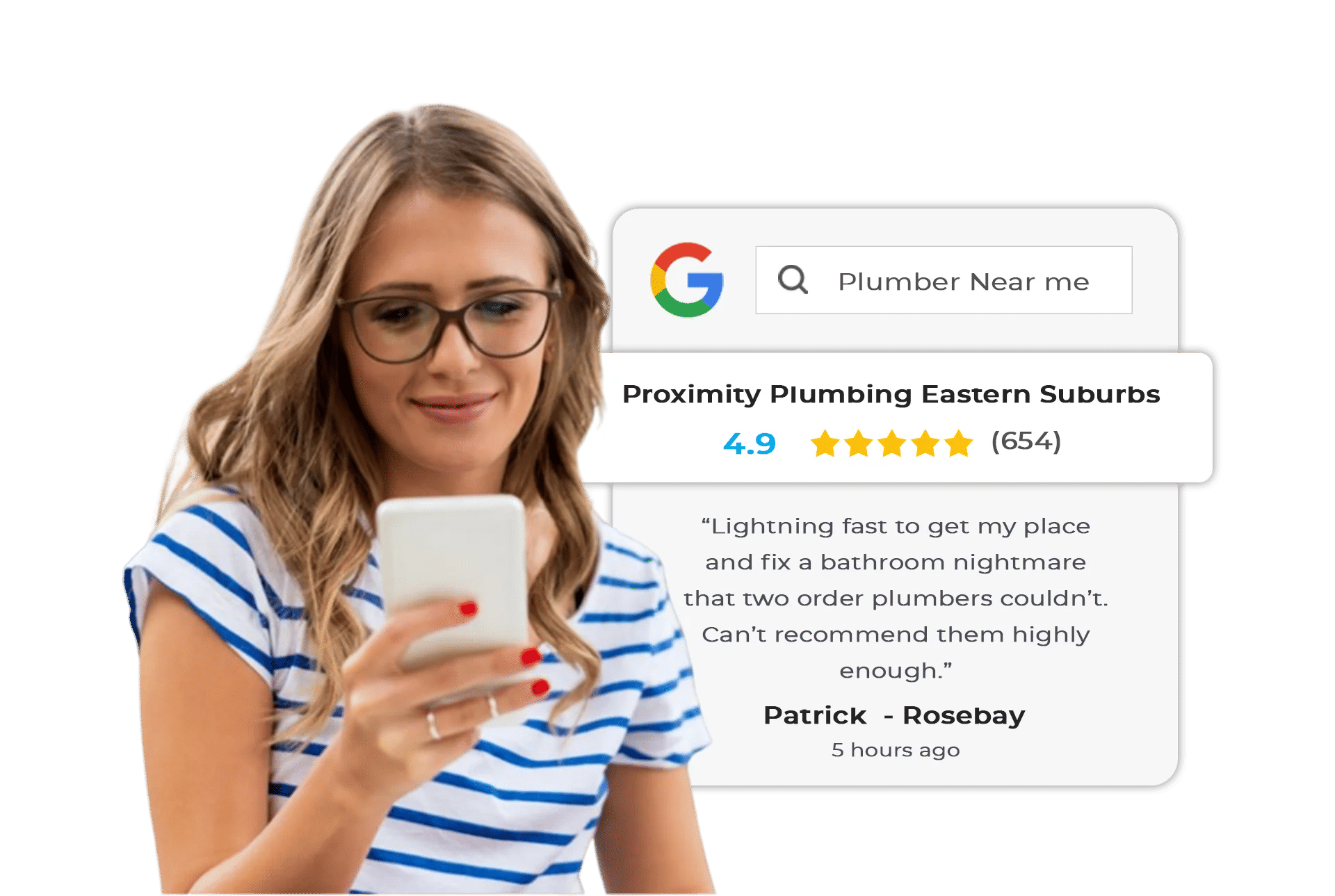 Our Relationships




































About Emily Co-Director
Emily began her journey as a flight attendant for Virgin Australia, but it wasn't long before she found her true passion in the plumbing industry. After meeting William and joining Proximity Plumbing, she quickly transitioned from a marketing role to a full-time manager and scheduler. Now, she runs Proximity Plumbing from the office in Dover Heights with three full-time office admin assistants.
Emily's vision is to make Proximity Plumbing the most reputable plumbing company in the Eastern Suburbs of Sydney. She has always had a clear vision of where the company is headed and how it plans to become a household name for local residents.
Emily identified a gap in the Sydney plumbing market and set out to fill it by offering quality service, being upfront about costs, and being someone her clients could depend on. Proximity Plumbing continues to develop and thrive by providing excellent service with a fantastic team of plumbers. With Emily's leadership and dedication, Proximity Plumbing is well on its way to becoming a household name synonymous with the Eastern suburbs of Sydney.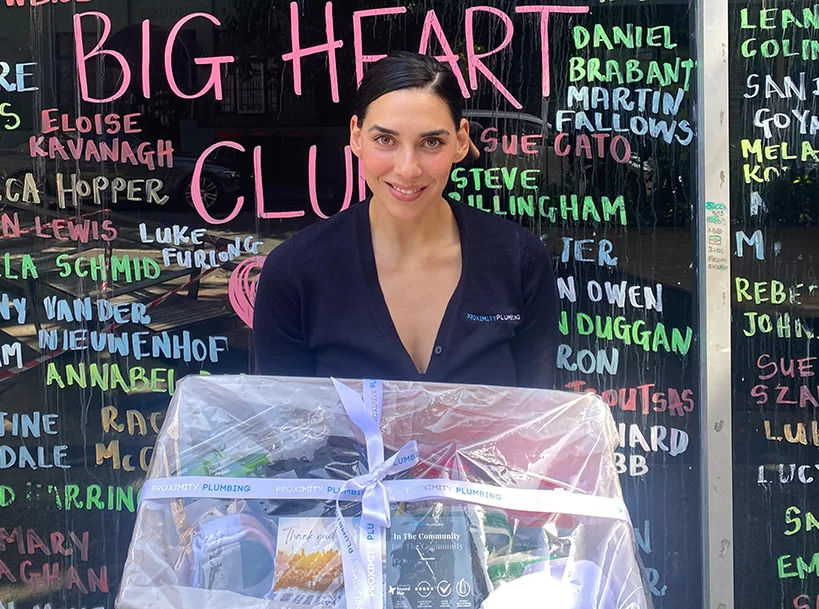 We Specialise In The Following Sydney Plumbing Services
Our Master Plumbers can help you with any plumbing requirements. From repairs and replacements to new installations, we are able to provide you with a comprehensive plumbing service at competitive prices. So, if you're looking for a 'plumber near me' or need 24-hour local plumbing services in Sydney? Why not give Proximity Plumbing a call today?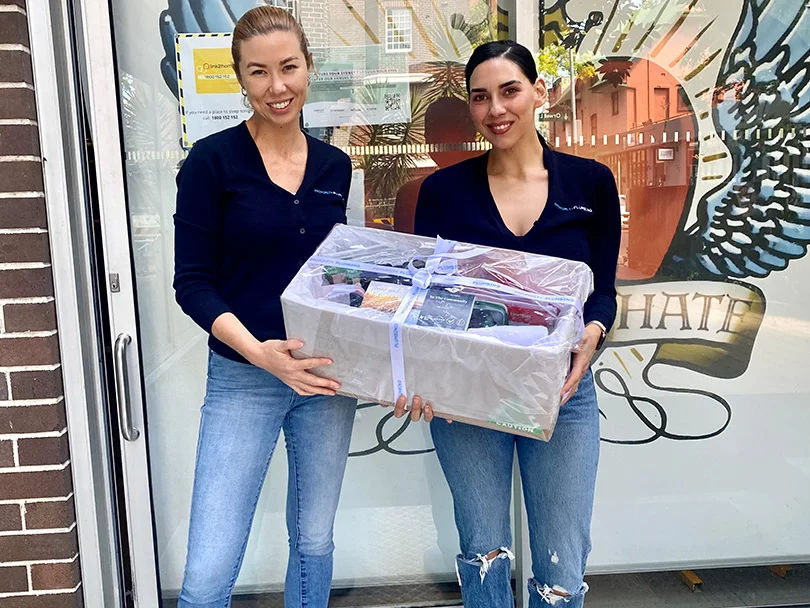 A Women's Touch
Courtney and Emily bring a unique perspective and approach to running Proximity Plumbing. Our strong communication skills, attention to detail, and ability to multitask make us a great team. We are committed to providing our customers with the best service possible and building long-lasting relationships with them. By adding a women's touch to the plumbing industry, we aim to provide our customers a comforting and efficient experience.
Courtney, who works in the office, brings excellent organizational skills and attention to detail to our business. She ensures that all customer inquiries and appointments are appropriately scheduled and managed, making it easier for customers to reach us. Her ability to multitask and keep track of all the different business aspects is a great asset to our company.
As for me, I take a personal approach to customer service, answering calls myself and ensuring that each customer's needs are met. I also created a chatbot on the website to make it easier for customers to contact the company. My passion is resolving our customer's issues and dispatching our closest available plumber to their location for their plumbing emergency.
Plumbing emergencies can be stressful, so we prioritize quick response times and clear communication. Whether answering customer calls or dispatching a plumber, we are dedicated to making the process seamless. Our goal is not only to fix the issue but also to provide our customers with comfort and peace of mind.
About Courtney
Meet Courtney, the most friendly and bubbly female employee at Proximity Plumbing. She is the voice of the company and the first point of contact for customers. Her primary responsibility is to answer inbound calls and ensure customers are booked in a timely manner. Courtney's cheerful and upbeat personality makes her the perfect fit for this role. Her infectious laughter and warm smile can brighten anyone's day, even over the phone.
Courtney's ability to connect with customers is unparalleled. She listens carefully to their needs and provides personalized solutions, leaving them with a memorable experience. Her attention to detail ensures that every customer's appointment is scheduled accurately, and her follow-up skills guarantee that they receive timely reminders and updates. She always goes the extra mile to ensure customers are satisfied and happy with their experience at Proximity Plumbing.
Aside from her professional skills, Courtney is also a team player. She is always willing to lend a helping hand to her colleagues, creating a positive and supportive work environment. Her optimistic outlook and can-do attitude make her a role model for others to follow.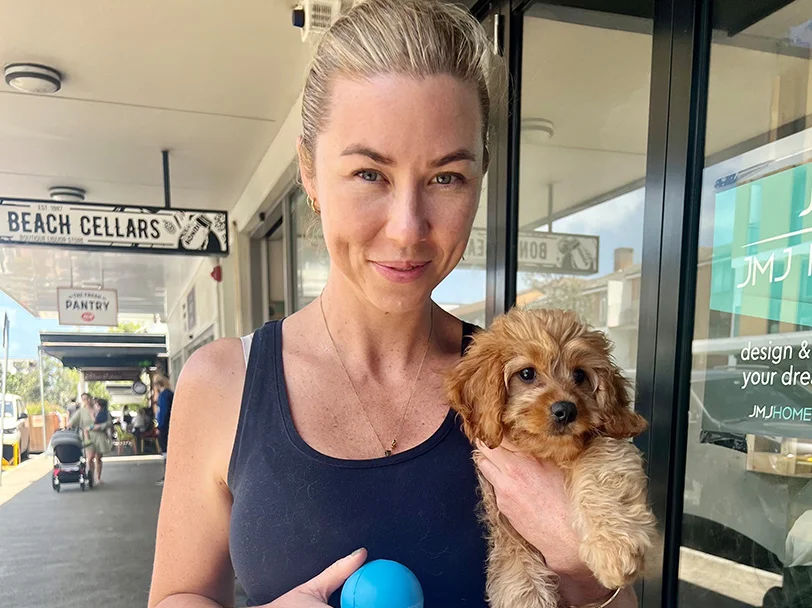 State of the Art Plumbing Technology
At Proximity Plumbing, we take a proactive approach to plumbing that sets us apart from other companies. We invest in our plumbers and equipment to provide our clients with the best service possible. This ensures that our knowledge is current and that our clients receive the latest advancements in plumbing technology.
We understand the importance of having the right tools for the job, so we equip our plumbers with state-of-the-art technology. Our mobile workshops, also known as our trucks, are fully stocked with the latest tools and equipment to ensure that each job is completed successfully. These vehicles are clean, clear, easy to identify, and ready to hit the road immediately.
Our dedication to providing our clients with the best service possible is evident in our investment in our plumbers and equipment. This gives our clients peace of mind, knowing that their plumbing issues will be resolved quickly and efficiently. Trust Proximity Plumbing for all your plumbing needs and experience the difference a proactive approach can make.
We Are Built On Family Values At Our Core
At Proximity Plumbing, we consider our team to be a family. As a family-owned and family-run business, we believe that treating our employees like family is the key to providing excellent service to our clients. We believe that when you become our client, you also become a part of our family.
Our team has significant experience in collaborating to achieve the best possible results for our clients. We have a strong sense of family that allows for open and honest discussions to improve our standards of service continually.
When you engage with Proximity Plumbing, you can be assured that you are working with a team dedicated to providing the best service possible. We are committed to building long-lasting relationships with our clients, and we believe that treating them like family is the key to achieving this goal.
We are proud of the team we have built at Proximity Plumbing, and we are confident that when you work with us, you will feel like part of the family too.
Why We Continue To Grow Within A Congested Marketplace
Having knowledge and experience isn't enough. It's all about the unsaid but done things, providing a world-class experience that surpasses our client's expectations. Going above and beyond to ensure they are your biggest advocates and fans and referring us to fellow family and friends, it's the little things like leaving a valve tag, so in an emergency, they know our number is right there to call us on or going a signature proximity plumbing air freshener in the client's bathroom after we are done to minimise and diffuse the smell, check out our Instagram where we are different and stand out from the crowd of Sydney Plumbers.
We appreciate the eastern suburbs are a close-knit community where reputation is everything, and you have to under-promise but over-deliver. Often People have high expectations, and so they should. We deal with successful and intelligent individuals who want straight-to-the-point solutions and clear explanations on how to resolve their issues. With that said, more and more people are working on their homes and being proactive rather than reactive to general maintenance.
At the end of the day, not everyone has studied for six years to be a plumber, and we cannot expect everyday people to understand what most plumbers have typically written. We have invested in the latest technology and apps to be able to show our clients the options they are choosing visually. This all starts with our clients being in full control of their decisions and understanding the issue they are presented with. We find that it's much easier to write a simple report with the important facts, less plumbing lingo, and more valuable pictures that can be used as a visual aid rather than an in-depth six-page essay on a blockage drain (which is unnecessary).
We will guide you, step-by-step through our recommendation, on the best way to tackle your plumbing issue and get the job done quickly and efficiently with the least amount of disruption to your home or property. This way, it's transparent, and we know our clients will be left satisfied knowing exactly what they are paying for and what is going on with their home plumbing. To top it off, Proximity Plumbing provides a hard copy of all quotations, invoices & CCTV footage of the work undertaken, a warranty and reference. This way, it's peace of mind so our clients can always refer back to it.
Frequently Asked Questions Sydney Strata Plumbing