Cheap Sydney Plumbers: Will They Fix Your Issue?
William Demirdonder
Sep 16, 2021
No comments
15-minute read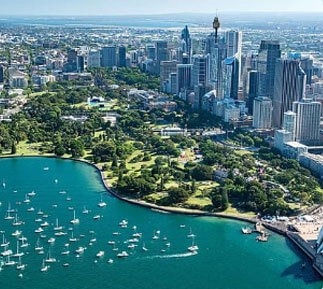 Are you searching for cheap Sydney plumbers? If you find plumbing jobs around the house too complicated or costly to do on your own, you can always hire a professional plumber to do the job for you. We are the experts anyway!
Before we help you find the best, cheap Sydney plumbers for 24/7 assistance let's go through a few key points. Please read these as they could save you a headache or two down the road!
Not All Plumbers are Equal
Are you confused about hiring a professional Sydney plumber? Thinking maybe a handyman could do the job for less? For the best outcomes, you should hire professional plumbers because…we know what we're doing. We are trained in all things water, pipes, sewer lines and plumbing so we will be able to give your property the professional service it needs. For more about the differences between a plumber and a handyman, click here.

Save Money Now vs Spend Money Later
A cheap Sydney plumber (and there are plenty) could end up being not as cheap as you think. There are plenty of too-good-to-be-true cheap Sydney plumber ads online that will lure you in, especially if you're in the midst of a plumbing emergency. Here's what you need to know about those ads:
#Discount on Mentioning an Ad
It is a highly common sales gimmick available in local newspapers, letterbox flyers, and online advertisements. Cheap Sydney Plumbers may show some discount on the invoice. However, the cost has been already added to labour, parts, or some other aspect of the plumbing job so you're not actually saving money.
#On Time Or We Pay You $100
Obtaining $100 for the late arrival of the professionals might sound lucrative. However, this trick also adds up the balance price to some other aspects of the services being delivered. Again, you're not actually saving money.
#Fixing a Blocked Drain for $49
Fixing a clogged drain on the cheap might appear like an awesome win for you. However, the plumbers, in this case, will not know the cause of the blockage, the extent of the damage caused and how to unblock it WITHOUT having inspected your property first. Without this knowledge, a blocked drain project could involve repairs worth hundreds of dollars. So again, the ad has lured you in and is deceptive in its appearance.
By knowing which gimmicks to avoid you are taking the first step in becoming an aware customer. Think about what kind of company you prefer to work with: eastern suburbs local business? Family owned and run? The kind of business that gives amazing customer service because they rely on word of mouth, reviews and referrals? Welcome to Proximity Plumbing. We have a team of highly-trained professional plumbers and customer service representatives who are on call 24/7 ready, willing and able to handle any and all plumbing jobs. Give us a call today on 0420 102 394 or book online.
Comparing Cheap Sydney Plumbers
When you are searching for a local Sydney plumber, you should get a relevant plumbing quote before the actual work begins. Even in an emergency plumbing situation, a professional plumber can supply a quote on the job. A plumbing quote will allow you to know the exact cost of the entire plumbing project along with offering an insight into specific terms and conditions.
Getting quotes and comparing them might appear an overwhelming task. Here are some tips:
Go Through Reviews
You can shortlist some plumbers online and go through reviews on websites. Trust the ones with decent reviews from other customers.
Ensure The Plumber is Licensed
It is imperative to make sure that you are hiring services from licensed Sydney plumbers. Licensed plumbers are not hesitant while offering license details along with access to membership or registration numbers.
You can find ours on our homepage.
Receive an Itemised Quote
You might be indeed interested in the total cost. Also, make it a point to receive the itemised quote. It is responsible for listing the price of individual components of the plumbing job. It will also include all information about the parts used and the total labour costs. An itemised quote helps you in comparing quotes between multiple plumbers.
Guarantee of Services
What if the problem does not get fixed at all? What is there is some problem with the completed project? A good, reliable plumber offering quotes will deliver a guarantee for work while fixing any problems that come up post-completion.
Get Access to Multiple Quotes
For complex or large plumbing projects, aim for collecting multiple plumbing quotes. This allows you to easily compare different quotes and finding the best plumber for your job.
Ask About Payment Options
When you're working with cheap Sydney plumbers they may try to hide terms and conditions or final payment amounts amongst the fine print. Ask about all the payment conditions and options available. Ask about hourly costings vs job costings, material and labour costings and extra time or overtime.
What Do You Value: Time, Money or Results?
For something as intricate and essential as your home's plumbing, our professional advice would be to not choose the cheapest Sydney plumber you can find. You may find yourself in a more dire situation and need to call another plumber to fix the mistakes made by a cheap Sydney plumber. Not all cheap plumbers are bad. However, having worked in Sydney as a plumber for over ten years I can safely say that I've seen some dodgy work. Choosing a professional plumber will ensure you are putting your home's plumbing in safe hands.

By choosing an experienced, professional plumber you will gain:
#Ease of Diagnosing Plumbing Problems
Professional plumbers diagnose plumbing issues with ease based on a thorough inspection, tools and experience. As the problems are diagnosed early, a trained plumber helps in keeping your property safe and problem-free. It also helps in saving money on expensive repairs or replacements.
#Education and Expertise
A trained and licensed Sydney plumber will have in-depth industry knowledge as well as expertise in dealing with all types of plumbing issues. Moreover, they are also aware of the local plumbing laws and regulations to ensure maximum security compliance.
#Professionals with Insurance
Licensed plumbers in Sydney are registered with local plumbing and licensing departments. Professional plumbers are also insured for your safety (and theirs).
#Professional Equipment
A licensed plumber will always have access to state-of-the-art equipment and plumbing tools for delivering top-class services. At Proximity Plumbing, we have an impressive fleet of branded vans that are totally stocked with the best-in-class plumbing materials and equipment to fix all types of plumbing emergencies.
#Guarantee of Top-quality Work
A professional plumber has gained access to proper training and certifications for delivering professional, top-quality services. Licensed plumbers in Sydney also offer warranty of services that covers repairs and installation works.
Cheap Sydney Plumbers May Not Take The Extra Step
With any plumbing job, it's safe to say there is more than meets the eye. A toilet that is backing up could be the result of a tree root infiltration in your sewer line. A leak from the roof when it rains may indicate a major cracked pipe somewhere in the building. A professional plumber will take the time to carry out a plumbing inspection and give a recommendation on any and all potential issues they see.
At Proximity Plumbing, we will also talk to you about regular plumbing maintenance and look at things like seasonal gutter cleaning and regular jobs to ensure your home's plumbing health is always front of mind. We don't say we are the cheapest Sydney Plumber and we're not the most expensive Sydney plumber. We will always give a fair and reasonable quote with easy to understand language, terms and conditions. We have a team of highly-trained professional plumbers and customer service representatives who are on call 24/7 ready, willing and able to handle any and all plumbing jobs. Give us a call today on 0420 102 394 or book online.