Emergency Plumbing In A Strata Property
William Demirdonder
Dec 06, 2021
No comments
15-minute read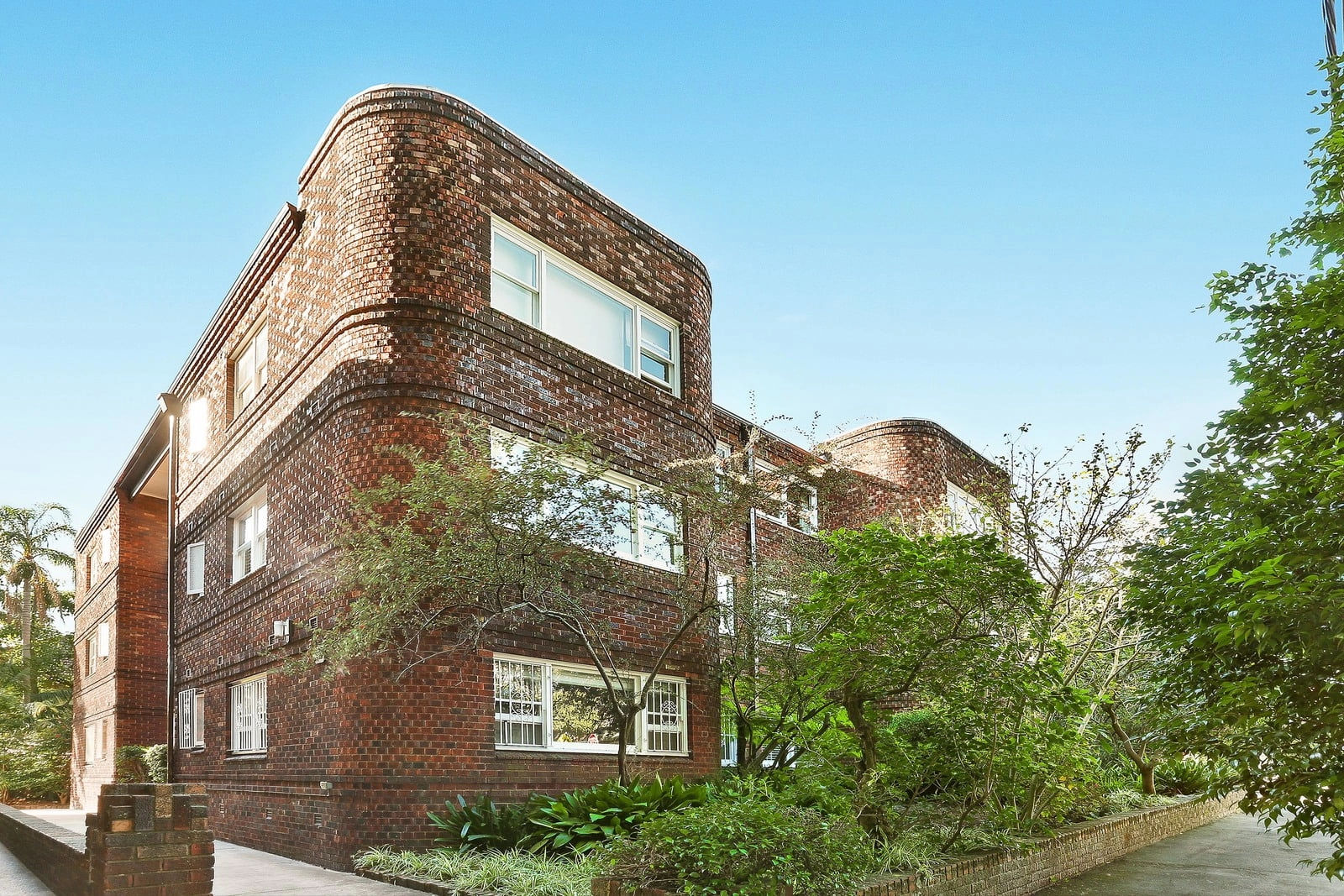 Do you live in a strata managed building or property? It implies that most issues are handled by the owner's corporation. Owner's corporations are responsible for all issues that arise within the respective strata schemes. While it is a straightforward concept, still problems arise when some emergency plumbing issues arise, especially regarding payments for repairs and insurance costs.

Who is responsible for handling strata plumbing emergencies? The owner's corporation of the owner of the lot?
Plumbing issues within a strata community can be a difficult piece of the puzzle. Let us investigate in detail!
If you live in a strata managed property or building, and you have an emergency plumbing situation, here are some ways in which you can choose a reliable plumbing company or emergency plumber in Sydney:
Experience Level
As Sydney strata plumbing tends to be a different scenario than other plumbing types, it is important to search for a Sydney strata emergency plumber who has relevant and necessary local experience. If you opt for a commercial or residential plumber with no experience in strata plumbing, it could lead to additional problems.
Transparent Pricing
The overall cost of maintaining the amenities in a strata managed building or property significantly impacts the bottom line. A strata manager and Owner/Owners corp should know where every dollar is going into the repair project. The plumber you hire should be capable of providing you with a detailed quote and a workmanship guarantee. Moreover, you should also receive the assurance that any parts or products sold by them should have proper manufacturer's warranty.
Availability
Strata managers, Owners and Tenants all understand that things can go wrong. However, when strata plumbing emergency takes place, everyone expects it to be fixed professionally and quickly. Your strata emergency plumber be available 24/7 no matter what time of day or day of the week to handle your emergency case. This is the mark of a true Sydney emergency plumber.
Superior Equipment
Several new technologies have come up in the modern plumbing domain to help plumbers deliver top-class services. To make sure that you are receiving the best-in-class services, you should search for a plumber having access to cutting-edge technology and equipment. This equipment ranges from CCTV cameras to water jetting equipment, electric eels, and pipe relining equipment.
What To Do In A Strata Emergency Plumbing Situation
If you are a tenant renting from a strata managed property and you encounter an emergency plumbing situation you must act fast and attempt to call your strata manager. If you cannot contact or get through to anyone, you can call a Sydney emergency plumber ASAP.

When strata plumbing emergency takes place, like a burst pipe during midnight, the owner's corporation can be summoned by the strata manager to act upon the same right away. It is because, during the given point of time, the origin of the leak might still be unclear.
As it becomes quite unreasonable for the unit owner to take care of the plumbing emergencies themselves, the owner's corporation should hire a reliable Sydney strata plumbing emergency plumber to seek help instantly.
Who is Responsible in the Strata Plumbing Emergency Situation?
Within Strata managed residential buildings and complexes in Australia, the Strata's insurance will cover flood and water damage to the building's common areas and to the structure of the building itself.*
This includes the sub-floors within each individual lot and can include the ceilings, skirting boards and internal walls that are boundaries to neighbouring lots or the outer perimeter of the building itself. If magnesite sub-floors are present then Strata's insurance covers repairs to this as well.
Commonly, strata property encompasses the individual lots as well as spaces outside, including driveways, gardens, pools, lobby and foyer areas, lifts, staircases, car parks, gardens, fitness centres, etc.

Strata property also incorporates joining walls between lots and any other areas not listed as part of an individual lot on the building plan. If strata property water damage originates in these areas, it can be argued that the owner's corporation are responsible for the water damage issue.

In some (but not all) cases the internal walls within each lot that adjoin the lot's rooms are also covered under Strata's insurance. Also, sometimes permanent type floor coverings like ceramic tiles, parquetry, and wooden floors are covered. Floor coverings and internal walls within an individual lot might be the responsibility of the lot owners to pay for any damage. Some strata's handle this differently.
An individual lot, on the other hand, is a privately-owned space (such as an apartment or townhouse) According to the NSW Fair Trading, "the basic rule is that everything inside the airspace of the unit, including all internal walls, fixtures, carpet and paint on the walls is usually the lot and therefore the responsibility of the lot owner." If the water damage originates within an individual lot, the Owners are generally deemed responsible for repairs.
Strata Emergency Plumbing And Insurance Costs
In case a plumbing emergency occurs (like a blocked drain or burst flexi hose) causing damage to the property, there is a requirement of liability assessment.

In most cases, the insurance company of both the private property and the owner's corporation inspects the situation. In such a case, it will consider the strata title plans for determining who is the owner of the pipe's portion with damage. It is mostly a complicated assessment process requiring the involvement of legal counsel, loss adjusters, and specialised consultants.
The parties try resolving the plumbing emergency in a fair manner.

This is because the plans of the common property and private properties bound by the given strata title, along with the existing regulations and legislations, are typically clear.
General Guidelines for Strata Plumbing Emergency Responsibility
In case there is any property damage to the common property or the strata lot, and the overall cost of damage will be exceeding the deductibles of the owner's corporation insurance, the involved parties are expected to submit the insurance claim with the policy of the owner's corporation.
All repairs, excluding enhancements and improvements, will be paid for by the strata owner's corporation. Then, the owner's corporation receives reimbursement from the insurer. In case the overall damage is less than the minimal amount of deductible or only exceeds slightly, the owner's corporation can decide to file the insurance claim.
In case there is damage to the common property, the owner's corporation of the strata is responsible for the overall repairs. It also includes the repairs to the product causing the given damage like a clogged drain or burst pipe.
In case property damage starts from a single strata lot and emanates to the remaining property, the owner's corporation of the strata can assign the given responsibility to the strata owner. Moreover, the owner's corporation can also ask the unit owner to reimburse the insurance deductible.
Most owner's corporations feature a 'chargeback' by-law for allowing them to claim the insurance deductibles from the lot owner who is responsible. In this case, there is no requirement of going to the court.
Conditions To The Rule of Who Is Responsible
There are few conditions to the general rules of who is responsible when it comes to water damage of a strata property. One condition is when there is clear negligence of a tradesman or builder who has built, installed or repaired something and accidentally caused damage due to poor workmanship. Under these circumstances, the builder's insurance can potentially cover the cost of the damage.
Another exception to the rule of responsibility is when there is a criminal charge for someone who has deliberately caused the water damage (purposely flooded a building). They could potentially be liable for any costs associated with repair. However, each individual owner would still need to make an insurance claim.
Secondly, in some cases if it's found that a tenant is at fault for causing a water damage event (like a bath flooding) as a tenant you could be liable to cover the repair costs. Repairing carpet, flooring, cupboards and furniture can add up and you'll be safer when the costs are covered by insurance.
Tenants And Insurance
If you are a tenant in a strata managed property, do not think for one minute that your owner's insurance covers you. In the event of a water damage, event and your personal belongings are affected, rendered useless or need replacing it's up to you to have your own insurance to make a claim.

If you are a tenant and your unit or property is in the midst of a plumbing emergency, and you have attempted to call your strata manager and can't get through, you are able to call an emergency plumber.
Plan Your Strata Plumbing Maintenance
When living in a strata community, it is imperative to take necessary steps to prevent strata plumbing issues from arising in the first place. A dedicated plumbing maintenance schedule will help in identifying risk areas – both visible as well as invisible.

It's crucial to identify potential damages early for preventing any plumbing issues from spreading to other property lots of the strata community or the common property. Usually, an insurance company will not be covering damages due to wear and tear, poor maintenance, or some problem that has been neglected for too long. Therefore, be attentive to plumbing issues in your strata property.

For an assessment of your strata property's plumbing health, please call our team today on 0420 102 394.
Please seek advice from your strata manager on the current insurance guidelines as different properties and strata manged buildings can have different policies in place. Always seek advice from your personal home and contents insurer and check your policy.