How Much Do Plumbers Usually Charge Per Hour?
William Demirdonder
Jun 03, 2021
No comments
15-minute read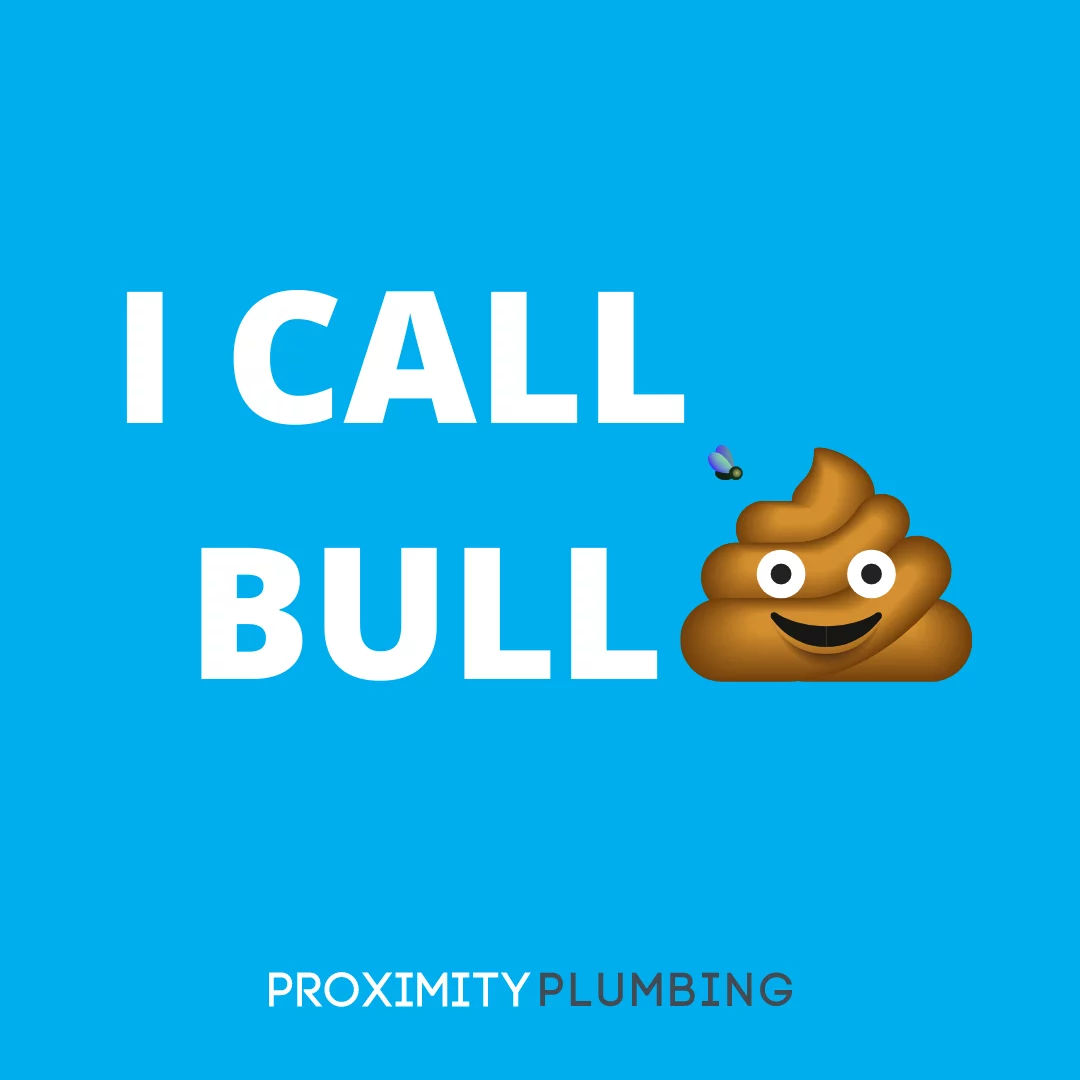 If you're suddenly in need of a professional plumber, your next thought may be "how much do plumbers charge?" And it's a fair question – we've all heard the horror stories of plumbers ripping off clients left, right and center.
In this article, we'll cover a few simple steps you can take to make sure that in a time of need, you're not being ripped off PLUS look at an average cost for professional plumbing AND give you a set of questions you should be asking any tradesperson who works on any aspect of your property.
If you're in the midst of a plumbing emergency right now, please call our local team on 0420 102 394. We have an "on-site in 30 minutes" guarantee for our eastern suburbs customers and we'll be able to give you practical advice over the phone until our team arrives.
How Much Do Plumbers Charge?
It is one of the most asked questions in the industry. How much do plumbers charge in Sydney Australia? The answer is: It depends on the company and the service. "Plumbing" is a very general term and covers all things from replacement washers and burst felxi hoses to a full pipe relining job. Different plumbers will structure their quotes differently, but here's something to be wary of: super cheap and overly "easy" quotes.

For example, if you see an online ad for a $49 blocked drain clearing and you call the plumber to have them confirm that they will charge you $49 for your blocked drain job and organise a time to be at your home – alarm bells should be going off!

No professional plumber will guarantee you a price (especially for something as potentially complicated as a blocked drain) without having eyes on the issue and conducting an in-person inspection of the issue.
What is Better for Me – Upfront Rates or Hourly Rates?
Sydney plumbers mostly charge in two ways:
Hourly rates (for time and materials)



In this scenario, the plumber will usually charge the call-out fee (usually in the range of $80 and $160 and even more). Then, the plumbers will charge the hourly rate or some division of the same – usually on a per 15 minute or 30-minute basis, upon their arrival.

In this pricing mechanism, there is no control over how much your billing is going to be in the end. As such, controlling your overall budget for the given plumbing project will turn out difficult.
Flat Rate (for standardised pricing)



This is similar to the concept of making an upfront quote. However, it is used for smaller jobs as well. Quoting is usually executed for larger jobs wherein you can get multiple quotes.

In this pricing scenario, the plumber will be pricing all the tasks that are required to be completed up front before starting the task. As such, you will know what the bill is going to be before they even start working on the project. It means you know exactly what you'll be charged at the end of the service.
While hourly rates may might appear cost-effective, most Sydney homeowners prefer the flat rate pricing policy due to a number of reasons.

If you wish to avoid "bill shock" and unexpected expenses, then you can opt for the flat rate pricing policy (like what we offer here at Proximity Plumbing).

If you are comfortable with knowing in advance how much the plumbing project is going to cost you, the flat-rate pricing mechanism is the ideal option out there.
Flat rate pricing offers you the ultimate peace of mind as the work will be completed for a fixed cost.

On the other hand, the time and material pricing model has an unknown figure or amount for the services. In a flat rate pricing model, the plumber will be carrying the overall risks in case the job takes longer to get
completed.

With this option, the plumber is obliged to complete the job for the price decided upon in advance. In the case of the time and materials model, the client is carrying more of the risks.

Why do some plumbers have a $0 call-out fee?
At Proximity Plumbing we are proud to say we have a '$0 call-out fee'. It means that we DO NOT charge you to arrive at your door, between business hours (8 am to 5 pm, Monday to Friday). Before we start any work to help you with your plumbing issue, an upfront FIXED price will be discussed. This is so that you don't have any 'bill shock' at the end of your service and there are NO hidden costs.
Providing great service, quality workmanship, and expert advice to our customers is the top priority for our team at Proximity Plumbing. Once we are onsite, we will provide a quote for your plumbing, gas fitting, hot water, or blocked drain services. Whatever it is we're there to assist with. Often there is more than one way to tackle any issue, so we even go to the effort of providing more than one option for each service so YOU DECIDE what you'd like to do.
What is a Call Out Fee?
A call out fee is a cost that you as a consumer incur for requesting the presence of a tradesperson at your home. For most companies, the call out fee is a set amount. And traditionally, it's a fee ON TOP of any labour, repair and time costs.
For most companies, the call out fee covers the cost of having a tradesperson attend your home (travel time, administrative time, time to generate a quote) PLUS it covers the tradesperson's expertise in inspecting and diagnosing the issue.
What To Ask A Plumber About Call Out Fees.
How Much Is The Call-Out Fee And Is There A Minimum Charge For Time?



Your first and most important question! Be upfront and ask the tradesperson to clearly articulate their fee schedule before you ask anything else.

What Does Your Call-Out Fee Cover?



Some call out fees ONLY cover the cost for the tradesperson to arrive at your home, and nothing else. So ask the question about just what's included so you know what to expect.

Can I Please Get It In Writing?



Always request for your call out fee quote to be sent in writing to avoid any confusion.

Ask about the other expected fees. Does the tradesperson charge per hour, or per job. Does your tradesperson have a fee schedule they'll provide you with? Now is the time to ask all the questions!
Does emergency plumbing mean that I will pay through the roof?
The price of emergency plumbing services in Sydney would depend on the time during which the emergency occurs. If it is happening during the regular working hours of the plumbers, then the total costs will not be significant. Typically, the emergency call out rates for plumbers in Sydney range from $150 to $250.
Here are a few prompts you can ask yourself to see whether you're really in the midst of a plumbing emergency:
Is the plumbing issue impacting the health and wellbeing of my family?

Is there raw sewage overflowing from plumbing fixtures?

Is there a risk of flooding or water damage to my property?

Can I smell gas?

Do I need to use the affected plumbing fixture right away?
If you answered "Yes" to any of the above questions, you should call an emergency plumber as soon as possible.

If you choose to ignore a true plumbing emergency, your plumbing system (and wallet) will suffer. Plus, it can risk the health of your family, especially overflowing sewage, flooding or gas leaks.

A small plumbing issue can turn nasty pretty quick. So refer to our 5 questions and if you're ever not sure, call our team today for a quick assessment.
Here are a few examples of true plumbing emergencies:
A blocked sewer drain or broken sewer pipe

A blocked stormwater drain

A blocked toilet

A gas leak

No water at all

No hot water

A burst water pipe

A consistent, substantial leak from a roof or ceiling





When you are truly in a plumbing emergency it's

important that you have your emergency plumber contact details close at hand, and you have steps in place to combat the emergency to make certain there is as little damage to your property as possible.
What should I look for in the plumber's quote?
You might be curious about what goes into the quotes of plumbing services in Sydney. You should take a deeper look at everything that goes into the plumbing quote.
Here are some factors to consider:
Time to complete the job

The labour needed to complete the job
Will one plumber be able to fix this issue, or will it need a few experts to accomplish the job on time?
The difficulty of the job




Some plumbing jobs are particularly complex and might present specific challenges. Complex jobs might be priced higher than simple ones.

Additional Materials and Expenses




The plumber that you hire will consider additional expenses that might arise during the job. There can be specific materials that a plumber might require to purchase to complete the job efficiently.





Look at the fine print, what your plumber has put into their terms and conditions and don't be fooled by 'confusing jargon. If you need an explanation on a specific term then don't be afraid to ask.
Not All Plumbers Are The Same

When you are searching for the best Sydney plumbers near you, you will come across many options. It is always recommended to hire professional plumbers in your area that have community recommendations and are true, trusted locals.

When choosing a plumber for your plumbing issue, please consider these five key questions:
Do you service my suburb (and how fast can you get here)?
This is a two-parter question. So, you want to know where they predominantly work; is your suburb part of their service area AND how fast can they make it to you. This is especially important in an emergency – you don't want to book in a plumber to fix your emergency then be told it's a three-hour wait until someone can make it to you!
Are you a licensed plumber?
In Australia, plumbers need a license to practice their trade. This is true for most states and territories. A licensed plumber means a professionally trained plumber is working on your pipes and not an amateur. You can always do a quick search to see if your plumber is licensed or a google search to check if their website has any extra credentials (like whether they're a member of any industry-based associations such as Master Plumbers).
Follow This link to check your preferred contractor https://www.onegov.nsw.gov.au/publicregister/#/publicregister/search/Trades
Service NSW offers this link which will tell you about current, expired and cancelled licences under the name, licence number or ABN/ACN being searched.
How much do you charge?
The Big Question!
We all want to know we're paying for quality services and not being ripped off! So, before saying "yes" to any plumber coming to your property and helping your plumbing emergency make sure you're clear on their rates and how they charge you.
For example, they may have a call-out fee plus an hourly fee. They may have an "emergency" surcharge. They may charge per job or per half hour. They may only take credit cards or only take cash. Look for professionalism at every step and make sure you are comfortable with the rates mentioned. Ask if there are no "extra" or "hidden" charges and whether the rate includes GST.
At Proximity Plumbing, we have a free quote service and our prices are explained thoroughly before we start so there is no surprise at the end of the job. We don't inflate prices for emergencies and for larger jobs we do offer a payment plan option.
Will you be the plumber arriving at my home?
You want to know who is coming into your home and whether or not they are as professional/qualified as the person you're speaking to on the phone! Gone are the days of "I'll just send the apprentice". You are paying good money for a service that needs expert hands, make sure you're 100% aware and satisfied with the person who will be fixing your plumbing issue.
What's the process when you arrive at my home?
If the job is for a specific issue (for example, a busted hot water system) there may be a plumber on the crew who is best suited to that issue. Have the representative you're speaking with explain why and tell them a little bit about that person (i.e. are they also licensed, are they also able to attend ASAP, will they honour the payment rates you've already discussed)?
At the end of the day, there are professional plumbers who are there to help you, fix your issue, get paid the agreed amount and not take you for a ride. We hope this article helps to break down some of the stigma and confusion around plumbing quotes and charges.
Get reliable plumbing quotes from the best Sydney plumbing team around – US! You can fill in this online form or call our team direct on 0420 102 394.