How To Get Rid Of Drain Flies
William Demirdonder
Oct 13, 2020
No comments
15-minute read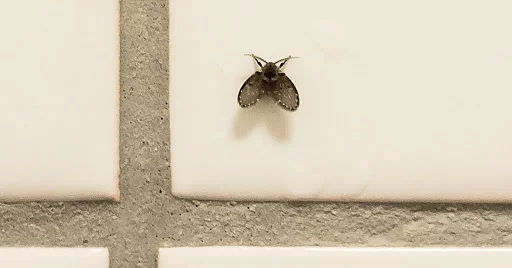 Eeek. How do I get rid of drain flies?
A charming little friend of stagnant, bacteria-rich water is the pesky drain fly. Also known as the moth or sink fly these little buggers can lay up to 200 eggs in their short, three-week life.
Drain flies are not harmful to humans however, they're an indication that your pipes are not squeaky clean and let's face it, they're just gross.
WHAT CAUSES DRAIN FLIES IN YOUR HOME?
If you have a drain or sink that is rarely in use, or you've been away from home for a short period of time, drain flies can take residence in your drains. They love shallow, stagnant water near sources or bacteria like kitchen sinks and shower drains.
CAN DRAIN FLIES HARM ME OR MY FAMILY?
They're not harmful. Drain flies do not transmit human disease and they do not bite. They're a good indicator that your kitchen, bathroom or laundry needs a good clean though!
HERE'S HOW YOU CAN GET RID OF DRAIN FLIES IN YOUR DRAINS
Usually, the drain flies will breed/live in a particular area. Once you know where they are, pour 2 – 3 liters of hot water down the drain.
You can use a pipe cleaner or drain snake to clean any organic debris from the drain.
You can use the bi-carb and vinegar drain cleaning method.
You can use a chemical drain cleaner.
You can create a drain fly trap using equal parts sugar, water and vinegar in a bowl. Add 5 drops of dish soap and leave beside the sink. This will attract and trap the flies.
HOW DO I PREVENT DRAIN FLIES?
To prevent drain flies from taking up residence in your drains, try this approach:
Clean your drains monthly and keep them free from stagnant water.
Drain flies like to live in drains with infrequent use. So check your spare bathrooms/any areas that don't get regular workouts.
If you've been away from home for some time it's best to check your drains for drain flies
too!
You can spray an Insect Growth Regulator in your drains which can prevent the drain fly eggs from breaking out of the larvae.
Keep your kitchens and bathrooms clean and especially your drains clean of debris.
If you're still experiencing the annoyance of drain flies you may need some expert help. Feel free to call our team today on 0420 102 394 for a free quote on how to get rid of your drain flies. Plus, we guarantee to be on-site within the eastern suburbs in 30 minutes.