Is Emergency Plumbing Covered By Home and Contents Insurance?
William Demirdonder
Dec 17, 2021
No comments
15-minute read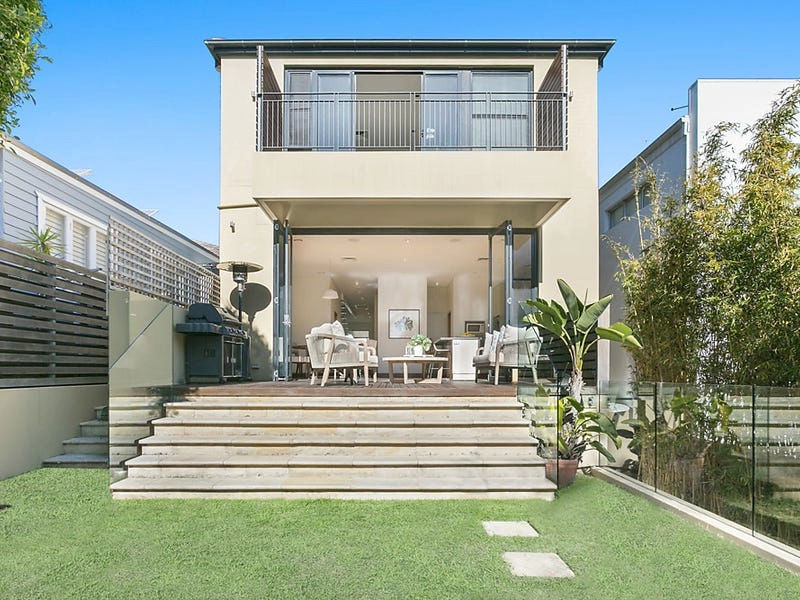 It's a question we get asked on a daily, especially in emergency situations; "Does insurance cover this?"
If you are in the midst of a plumbing emergency right now, please contact our team on 0420 102 394 and we will assist you with support over the phone until our team arrive.
Before you go searching online for what your insurance covers in the case of a plumbing emergency, please check in first with your existing insurance provider and your existing policy. Read thoroughly through the fine print to get an idea of what is covered and what is not covered in your existing policy. Each insurer is slightly different, and it depends on what type of cover or extras you have nominated at the beginning of your policy commencing with the provider.
As you experience a plumbing problem like a blocked drain, blocked toilet or flooding resulting from a burst pipe or leak somewhere, you might not realise the root cause of the problem. However, once a professional plumber investigates the issue, more problems may arise, like a tree root infiltration, sewer main sewer line blockages or collapsed pipes that require relining or replacement.
This is when you would like to know whether or not your homeowner's insurance policy covers you.
Does Home Insurance Cover Plumbing Work?
A homeowner's insurance policy typically covers plumbing problems such as leaks caused by accidents like pipe bursts or seepage from malfunctioning equipment like air conditioners.
Your homeowner's insurance policy should be responsible for covering ample damage should you need to repair a part of the structure of your home. Thankfully, some clauses in the home insurance policy by some providers might offer coverage for plumbing work in case of water damage. Here are some:
Property Coverage
Your policy will be reimbursing you for personal properties, including clothing, furniture, and appliances that get destroyed when some plumbing malfunction might occur and cause damage to your home. However, specific luxury items, including jewellery, might only be covered for up to the limit of $1000 to $2000 unless you would apply for the optional rider to the given policy.
Dwelling Coverage
The dwelling coverage clause of the home insurance policy is responsible for offering coverage for the structure of your home, including walls, floorboards, ceilings, and roofs. If any of the given parts of the house gets damaged due to plumbing issues like water leakage or are required to remove a part of the home's structure to repair the leak, then the dwelling coverage will be responsible for covering you.
In addition to this, dwelling insurance for your home is also responsible for covering the built-in appliances (like water heater) of your home in case they get damaged due to plumbing issues.
Does Home and Contents Insurance Cover Storms?
Most home insurance and contents insurance cover storms. This will include damage caused due to cyclones, lightning, rainwater, snow, strong winds, and hail.
Storms in Australia are known to turn easily from dramatic to life-threatening within moments –potentially leaving immense damage to your home. Home insurance and contents insurance can help in covering you financially if your home or property gets damaged due to storm. However, the type and level of cover will differ from one policy to another.
While the overall type of storm cover included in the home and contents insurance policy will vary significantly from one provider to another, here are some of the common inclusions you can observe:
Loss or damaged due to fallen trees and other natural debris

Loss or damage due to strong winds

Loss or damage due to surface rainwater running off from the surrounding areas under the effect of a storm

Loss or damage due to the escape of rainwater from gutters, pipes, or drains

Loss or damage due to some earth movement –like erosion, mudslide, or landslide under the effect of a storm

Loss or damage due to lightning strikes
ALE or Additional Living Expenses Coverage
ALE coverage or Loss of Use coverage is responsible for reimbursing your hotel, food, and travel expenses if you are temporarily displaced from home. For example, it could be due to plumbing issues at your home.
If the water started unexpectedly coming out of appliances like washing machines when you were not present at home, it could lead to significant damage to your property, including furniture. Moreover, the water leak that occurs through the floor while damaging the ceiling or walls can also be considered. In the given case, you will be provided coverage by the home insurance policy for your property.
Once you have filed a claim, the insurance inspector or adjuster will visit your property to analyse the situation. For example, if the overall costs of replacing or repairing the floor, low-floor or mid-floor or ceiling turn out to be around $3000, and the home insurance policy has a deductible of $1,000, then your insurance company will be paying the remaining amount of $2,000.
Your insurer will seek to assess the damage before processing your claim, although your policy may not cover any additional damage caused.
Does Home and Contents Insurance Cover Hail?
If storms are one of the natural incidents that get covered by your home and contents insurance plan, hail damage protection is most likely to be covered. While all home and contents insurance policies tend to differ on the basis of your specific needs and what the home insurance provider will be offering, there are some aspects that are quite certain.
Extreme weather conditions in Australia remain highly unpredictable and can be quite dangerous. We all remember the Sydney Hail Storm of April 1999 which saw damage to over 20,000 homes across 85 Sydney suburbs. The Insurance Council of Australia estimated the 1999 damage at $1700 million.

You might never be well-prepared for the damage caused by a natural calamity; whether it is strong winds, lightning, hailstorms, or flooding. It's highly unpredictable. However, there are some insurance providers offering you lucrative ways to deal with unpredictable weather events and making sure you're covered is the first step.
In case your property undergoes hail damage, you can consider filing a claim with the insurer. It is important to take pictures of hail damage. This is because the insurance adjuster will be evaluating the overall impact of the hail on your home. Additional wind damage to the roof or other areas of the house should also be documented separately.
You can also check whether or not the insurance provider ensures cover for hail damage to the vehicles parked on your property.
Does Home and Contents Insurance Cover Floods?
Floods are undeniably one of the most expensive natural disasters across Australia. Most home insurance policies offer cover for flood damage including Building Only, Contents Only, and Home and Contents insurance.
Insurance providers offer cover for flood damage to the contents and building due to floor or stormwater. Such policies might include:
Temporary accommodation

Replacing or repairing the contents

Repairing or rebuilding the home

Cover for medication and spoiled food
Only some Australian addresses might be at a high risk of flood. If you consider that the overall flood risk in your area is higher, then you will be charged a higher premium for the home and contents insurance –depending on the given risk level. Some of the aspects that you should look into while calculating the insurance premium are:
The estimated cost of recovery

Expected depth of flooding to the insured building

Chances of flooding
Typically, a home and contents insurance policy is responsible for covering your home along with other structures on the entire property. It will also depend on the belongings damaged or loss due to events like storms, theft, or fire.
What Emergency Plumbing Coverage is Required for Broken Pipes?
Accidental water damage due to burst pipes of the plumbing system is mostly a part of the dwelling home insurance coverage, loss of use, or personal property coverage.
You can speak out to the insurance provider to ensure whether or not water damage is covered in the loss.
Dwelling insurance coverage turns out to be the main component of any home insurance policy in Australia. This is because it can help its policyholders to pay for repairing or rebuilding the home's physical structure in case of accidental water damage, severe weather, fire, vandalism, or any other cause of loss.
The limits of the dwelling coverage for your home are based on the approximate costs of rebuilding the home. Therefore, it is regarded as a good option to inquire the insurance provider about the replacement costs of your home annually, especially after ensuring all major improvements. Even minor improvements can impact the overall cost of rebuilding your home.
With personal property coverage, you can get coverage for your belongings, including clothing, furniture, electronics, or sporting goods. For example, in case of accidental damage due to a burst plumbing pipe, you will be receiving the payment for professional replacement or cleaning of personal belongings and furniture. This holds true until water damage serves to be a covered clause of loss in the policy.
Most policy providers offer coverage for personal property at the actual cash value instead of the replacement costs. You can enhance your policy with full replacement cost insurance to cover plumbing problems.
The loss of use coverage can help pay for the additional costs incurred on living expenses and reasonable housing if the given event will make your house temporarily inhabitable while getting rebuilt or repaired.
Therefore, if a burst pipe of the plumbing system in your house has damaged the home to make it unlivable, the given coverage should offset aspects like hotel expenses during the duration of your stay.
What Insurance Can I Claim for Emergency Plumbing Related Water Damage?
Water damage is fairly common. In fact, according to Suncorp, it's responsible for 17% of Suncorp's Home Insurance claims!
Depending on the condition, you can claim the loss of use, personal property, or dwelling insurance coverage in case of water damage due to "escaped water" from burst pipes, appliances, baths, sinks, even aquariums.

There are several home insurance policies that offer cover for significant flood damage – including buildings only, contents only, and home and contents insurance policy.
Most insurance providers in Australia offer cover for damage or loss to the contents and property due to flood or some other water sources in some insured event up to the amount insured.
This could include the following:
Cover for medication and spoiled food

Temporary accommodation

Replacing or repairing the contents

Repairing or rebuilding the home
In most cases, insurance providers offer cover for loss or damage caused due to bursting, overflowing, or leaking water out of:
Fixed cooling or heating systems

Waterbeds, spas, swimming pools, or fixed tanks

Appliances like washing machines, refrigerators, dishwashers, and freezers

Fixed pipes, drains, rainwater downpipes, guttering, sewage and drainage systems

Sinks, toilets, basins, and baths

Fire hydrants, main water systems, water supply pipes, and aquariums
Cover for water damage due to floods is available with most home and contents insurance policies. 'Flood' is referred to as the covering of dry land by ample water that has either been released or escaped from the confines of some major water source.
What If I Rent And Have An Emergency Plumbing Situation – Am I Covered?
Irrespective of the type of home accommodation you have or the number of valuables you maintain in your abode, home and contents insurance in Australia is crucial – whether you are a renter, a landlord, or the owner-occupier.
Different individuals will have unique insurance needs. While some Aussies look for a full range of home and contents insurance cover, there are others that might only require cover for the contents while purchasing home insurance only for the building.
If you are the tenant of the rental property in Australia, you will not require ensuring home insurance building cover for the overall physical structure of the building. That is the responsibility of the owner. However, if you wish to cover your valuable belongings in the property, then you can ensure contents insurance cover for tenants or renters.
Renter insurance will only cover the contents in the event they get damaged by specific insured circumstances or events that are available in the PDS or Product Disclosure Statement. With a renters insurance cover, you can consider protecting furnishing, electronics, clothing, and other belongings against loss or damage due to water damage.
Does Homeowners Insurance Cover Sewer Line Damage?
In most cases, damage done to your property should be related to a specified issue – one that has been mainly included in the contract for your homeowner's insurance policy. Unfortunately, when it comes to standard homeowners policies, sewer line coverage remains limited. However, if the sewer damage in your home is unexpected or sudden and related to the peril that is being covered, then your homeowner's insurance will be responsible for covering it.

Utility and sewer lines for properties are primarily owned and operated by some energy companies or municipalities. As a property owner in Australia, you are responsible for where the sewer service lines will be connecting to your property.
The utility company or the municipality is responsible for the sewer lines outside your home.

For instance, in some cases, the sidewalk in some cities is where the property line tends to end. Therefore, if the damage to the sewer line occurs outside the given range, it will be the utility company's responsibility. However, if the damage has occurred within your home or property lines, then it should be linked to some recognised peril for the respective homeowner's insurance policy to cover it.
Some of the recognised events your homeowner's insurance policy will be cover include:
Hail or windstorm

Lightning or fire

Aircraft

Riots

Vehicles

Explosion

weight of snow or ice

Falling objects

Theft

Vandalism

Freezing

Accidental or sudden damage because of short-circuiting

Accidental discharge or overflow of water stream
Like water damage, the homeowner's insurance policy will cover sewer damage only if the same is related to the specified peril.
For example, if the damage occurs due to sewer maintenance or backup of your property's sewer lines, you will not be offered cover as this generally falls within the boundaries of a homeowner's responsibility to maintain the sewer line properly.

Most damage that occurs to sewer lines is due to manual errors. For example, it could occur due to continually flushing grease, debris and objects down drains and toilets. Damage can also occur due to tree root infiltration or neglecting plumbing issues.

Homeowners insurance will not be cover the lack of sewer line maintenance. You can check with the homeowner's insurance provider to ensure whether it offers additional cover for sewer lines.
How Much Does Sewer Line Insurance Cost?
If you are covered for sewer line damage, then most homeowner's insurance plans will limit the given coverage for 'other structures' to around 10 per cent of what the entire home will be insured for.

For instance, if your home is covered for around $600,000, then 'other structures' including shed, fences, septic tanks, and others will be covered only up to $60,000.

It is recommended that you should scan the individual homeowner's insurance policy to be assured of the best outcomes. However, the given 10 per cent is regarded as sufficient to cover the costs. As per the latest data, it is reported that the typical replacement project for your home's sewer lines might cost you around $3000 to $6000.
What Are Plumbing Issues Not Covered By Insurance?
This is a critical point to note: Your insurance policy WILL NOT cover gradual damage that could have been avoided by maintenance. Nor will your policy cover you if the negligence of the homeowner has caused the damage. Therefore, it is best to have your plumbing and electrical fixtures or appliances inspected regularly and repaired immediately.
Before you do anything, go through the insurer's PDS or Product Disclosure Statement to get a relevant idea of precisely what the policy covers. However, if you realise that your home insurance policy is not equipped to handle what you expect your home requires protection for, you can think about shopping for a new home insurance policy with lucrative coverage plans to include the most common plumbing issues.