5 Reasons Not To Choose A Plumber Near Me
William Demirdonder
Aug 25, 2020
No comments
15-minute read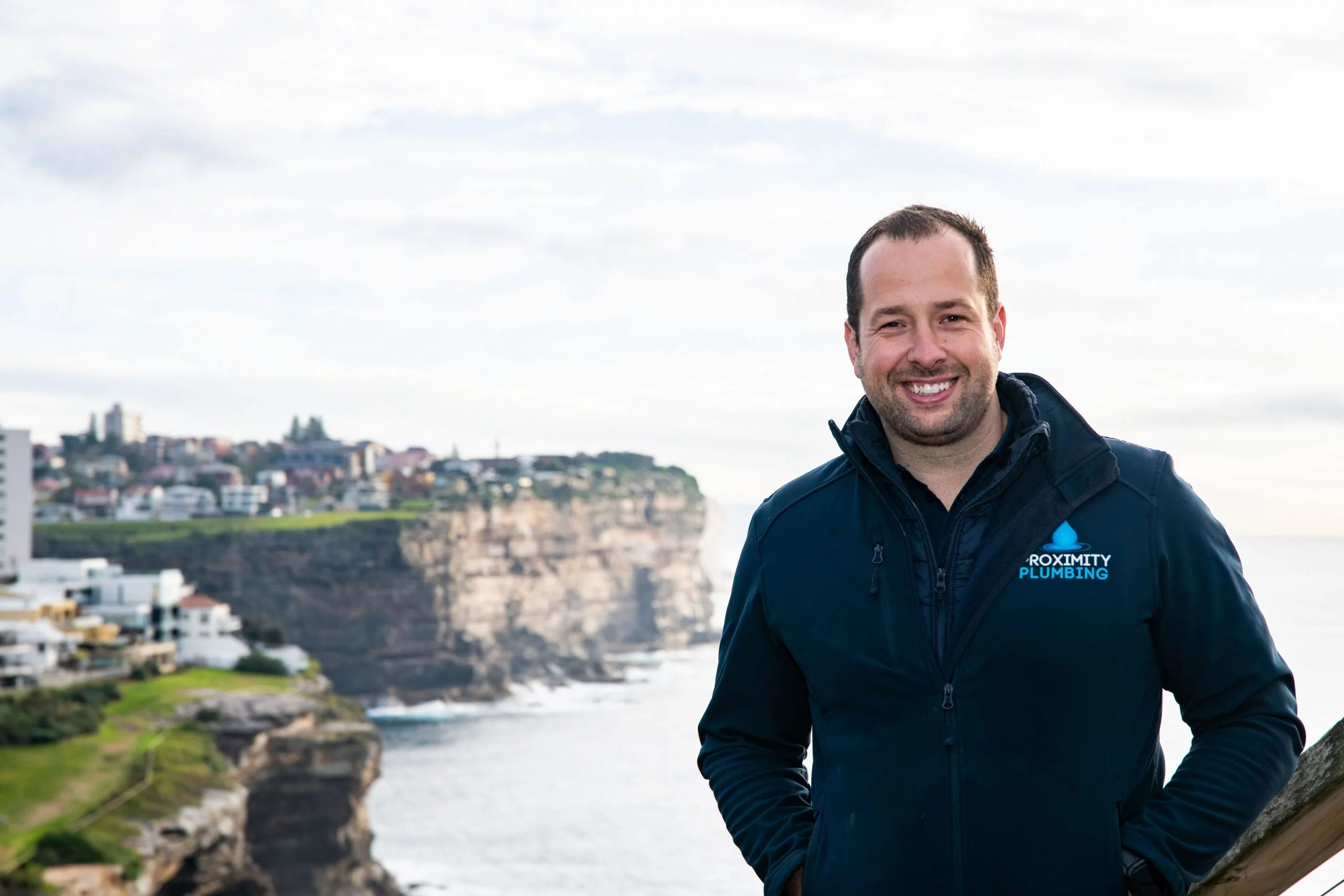 What is your go-to move when you suddenly and quickly need a plumber? You reach for the phone to GOOGLE "Plumber Near Me" or "Plumber Now" or "Plumber Eastern Suburbs".
Without hesitation, you are on the first plumber ad that jumps out and trying to find their number to call (because you trust Google as the search engine that would give you the best and closest plumber for your job).
Well, you may be interested to learn; the first "Plumber Near Me" ad may not give you the best (or the closest) plumber for your job. In this article, we are sharing Six Tips To "Hack" The Search Engine And Find The Best Plumber Near You.
BY THE END OF THIS ARTICLE, YOU WILL
Know how to quickly find and connect with the best qualified and closest plumber (who is actually based near you).
Learn how to avoid search engine generated marketing that is designed to get you to 'click'.
Be able to confidently check a plumber's credentials and license (this is a must).
Be a more informed consumer so you can make the best choice!
Before we get started, let's talk about the elephant in the room!
We love Google. It has changed the world, and we use Google for our business (just check out our reviews here) but the truth is not every plumber will represent themselves 100% clearly on Google and that leaves consumers like you vulnerable at times of emergency when you really need the best plumber near you!
SO, HOW DOES GOOGLE SHOW ME THE PLUMBERS NEAR ME?
Excellent question! Google is a business, and like any business wanting to make money, they are focused on two key things. One, user intent and a close second are making money.
You see, plumbing businesses bid for their position at the top of the page and depending on the keyword popularity will decide the price they need to pay to secure that spot. It doesn't necessarily mean they are the best (or closest) plumber for your job.
"Plumber Near Me" just happens to be one of the most popular search terms and for that reason, the price per click can surpass $110 per click! Now your likely thinking "surely that's not $100 each and every time you click on the add" but that's the truth!
That means each company promoting themselves under that keyword has to allow for 1-4 clicks to actually convert in a call! And the plot thickens…
Today, 65% of small-to-midsized plumbing businesses invest in pay-per-click advertising. The average small plumbing business using Google Ads spends between $9,000 and $10,000 per month on their Google paid search campaigns. That's $100,000 to $120,000 per year.
You're not alone in wondering "If Google isn't right, then what is right in the world!?" But don't worry, we will simplify how google splits the search page into three different areas, so you know what you're looking at.
Paid Adds – These are found at the top of the page and are designed to GRAB your immediate attention. The average "local" plumbers are bidding up to $110 Per Click in the hope that you foolishly click on their add.
Local Search – Google knows all, and they are kind enough to share the real locations of its plumbers and the location of where the business is actually based. Plumbing businesses that are physically based geographically near you will always be at the top of the results for this section. This is a key point! Even better, yet you get to see their star ratings and the number of credible reviews they have.
Organic Search – These results are from Google. Based on all the information Google has, it's who they perceive as being the best plumber near you. Thanks, Google! But in all seriousness Google: the main goal is understanding user intent and providing the best and most relevant organic search results for your search terms.
Now you know what you're looking at when Google brings up its results for a Plumber Near You! So, let's get stuck into our Six Tips To "Hack" The Search Engine And Find The Best Plumber Near You.
TIP ONE: SKIP THE ADS
When you Google "Plumber Near Me" make sure you look to the left-hand side of your screen or handset and if you see a little 'Ad' chances are, that plumbing company is paying big $$$$ to be the top search result.
They are waiting for someone like you to innocently click on them. Now, remember the sole purpose of the ad is to entice you in under 2-3 seconds (which is the average time a user takes before making a decision to scroll past) to click on them.
They will use clever marketing tactics like – ''Plumber Now – Unblock Your Drain For $77'' or "$52 Off, Local Blocked Drain Plumber".
You might be thinking "What a steal, a plumber coming out at 10 pm at night to unblock the drain for $77".
Spoiler alert – it's never going to happen, dream on! There will be hidden fees, extra fees and you may be waiting hours for your "local plumber" to arrive. Let's see an example of some of these ads:
TIP TWO: LOOK AT YOUR LOCAL SEARCH
When you see a message like this come up on your mobile, it means Google is legitimately making the effort to look for A Plumber Near You. More importantly, Google is capturing your location, so that it can run a targeted ad to you (from its highest paying plumber customers).
Plumbers are more intelligent than you think, they don't just pay for the term "Plumber Near Me" they can also target specific suburbs, states, geographic areas as a whole, for example, the eastern suburbs.
TIP THREE: LOOK AT PLUMBERS GEOGRAPHICALLY CLOSE TO YOU
Look for plumbers who are geometrically based near you. This is a no-brainer, it makes sense to use a local plumber based within your area, right? So many times, the "Plumber Near You" that you've booked to come out to your job "right away" is actually all the way across the city and will take hours to get to you.
When you look at the Google responses to a plumber geographically close to you, there is no marketing here and only plumbers near you will be shown in the search results.
Obviously, if you're based in the eastern suburbs and search "Plumber Near Me" your results would vary if you were living in North Sydney and searched the same term.
The key difference by searching this way and not just via the words "Plumber Near Me" is that the ads don't care where you're based (they just care about the search term itself, which is what businesses are paying for) so you will be shown ads for businesses that are not geographically close to you.
Ah, sneaky, sneaky. Now you know.
Choosing a truly local plumber means they will generally be there fast (Proximity Plumbing has a 30-minute on-site guarantee for the eastern suburbs) and will be able to get to work on your plumbing emergency ASAP!
TIP FOUR: READ A BUSINESSES MOST RECENT REVIEWS
This tip goes hand in hand with tip three: when choosing a genuine local plumber, ensure you read their google reviews. 84% per cent of people trust an online review as much as they do a personal recommendation.
So, businesses like Proximity Plumbing work dam hard to earn each and every real review. We go above and beyond build trust within our community and deliver world-class service for every single job.
So when you think you've found a Plumber Near You, do yourself a favour and go to their ratings and see what the community has said about them.
When reading the reviews, be open-minded: it's normal for a business to have both positive and negative reviews. However, if you see trends of bad reviews with many people experiencing bad service, long wait times, overcharging and general unhappiness then continue on your search. Similarly, be aware of overly positive, seemingly fake reviews.
Unfortunately, some businesses unethically purchase and create fake reviews on their site. The ACCC offers a list of things that can help you to identify fake reviews, including:
A significant spike in reviews about a particular business in a short period of time.
Reviews that are written from the same person/email or IP address.
Reviews that are written in an overly positive or "marketing speak" way.

TIP FIVE: DO A QUICK CHECK OF YOUR PLUMBER'S LICENCE
Protect yourself and your investment by making sure you hire the right, licensed plumber for the job. Follow This link to check your preferred contractor.
Service NSW offers this link which will tell you about current, expired, and cancelled licences under the name, licence number or ABN/ACN being searched. It is important to check the tradesperson engaged has a current licence to ensure they have the appropriate qualifications for the work you want to be done.
Furthermore, the link will provide information on whether Fair Trading has issued public warnings about the licensee, has finalised any disciplinary action against the licensee and whether the licence has been suspended or cancelled. So, it's always a good idea to quickly spending five minutes before approving a quote from a local plumber near you.
When you phone a plumber to book them in, ask about the license and the license of any of the team who may be assisting or coming into your property. You want to make sure everyone working on your home is licensed and qualified!
TIP SIX: THE CHEAPEST PLUMBER IS NOT ALWAYS THE BEST
The age-old proverb "You Get What You Pay For" rings especially true with plumbers! However, when it comes to searching for "A Plumber Near Me" you will be inundated with "local" plumbers at bargain prices.
Again, this is a marketing tactic to be wary of – most likely, these plumbers will charge expensive fees when they finish the job and you'll be hit with a lot of "extras". So, take the time to call a few plumbers first and ask some key questions.
Do they offer upfront pricing?
Is the price fixed or hourly?
Are there any emergency/after-hours surcharges?
A good local plumber will come to your home and provide a free quote, so you know the total cost of repairs before the work starts!
Choosing the cheapest will not give you the best. A plumber is a qualified technician and has worked for many years to attain their level of expertise. Like any other professional. So, the work they carry out is meant to be of a certain quality and professionalism. In the long run, it's better to pay a slightly higher price for a plumber who knows what they're doing than to risk an unqualified person attending the job and making the issue worse.
There you have our Six Tips To "Hack" The Search Engine And Find The Best Plumber Near You. We hope this helps you be a more informed and savvy consumer next time you're in need of an emergency plumber.
Let's face it – plumbing is a household necessity and plumbing emergencies always happen at the most inconvenient time! Christmas day, as soon as it hits 5 pm on a Friday afternoon or when you have the in-laws coming to stay!
Now, when a plumbing emergency strikes you are armed with the information you need to find quickly and confidently a Plumber Near You – one who is qualified, local, and trusted by the community. And this is really key, one that hasn't necessarily "bought" your click.
If you have any questions about how to find the best local plumber for your plumbing job, or you would like to talk with our team about plumbing maintenance or emergency plumbing please call us today and you will speak with our friendly business Owner, Emily.