The Key Differences Between A Handyman And A Licensed Plumber
William Demirdonder
Aug 02, 2021
No comments
15-minute read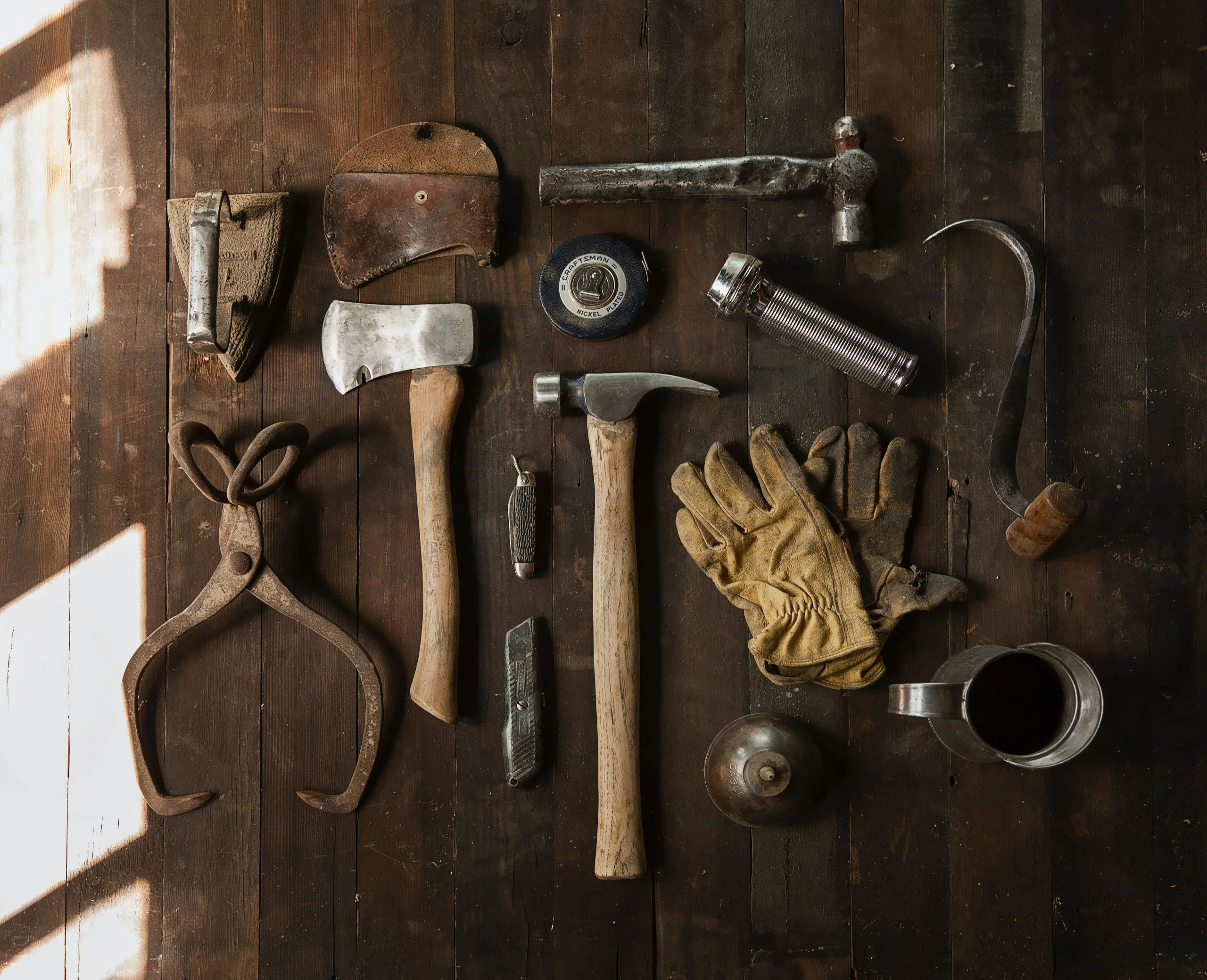 Are you trying to decide whether to hire a handyman or a licenced plumber for your plumbing issue? For the best outcomes, it is recommended to hire someone who knows what they're doing and choose a professional plumber.
What is the difference between a handyman and a licenced plumber? Let us help you understand the difference and enable you to make the right decision.
Handyman Vs. A Licenced Plumber
The main difference between the two professions lies in important aspects like training, expertise, knowledge, and licenses. A handyman is an individual who serves like a general contractor focusing on common home repairs whereas a licenced plumber is a qualified and registered specialist.
Whilst handymen and handywomen are fantastic in helping you fix, maintain and clean certain things around the home, they are best off leaving the plumbing to the experts.
Also, it is illegal for a handyman to carry out certain work that should be performed by an experienced plumber.
While a handyman may claim that they know plumbing, their DIY approach could serve to make a plumbing situation worse if they are not licenced and skilled in the trade of plumbing.
In comparison a handyman, a professional plumber is trained to ensure plumbing services effectively. A licensed plumber receives training to master several skills like:
Repair and installation of water heaters
Maintaining pipelines and plumbing systems
Recovering clogged sinks and toilets
Ensuring precise measurements for specific plumbing projects
Moreover, licensed plumbers are also experienced in handling plumbing emergencies. If you try to schedule a handyman for some plumbing emergency at an odd hour, the services might not always be assured. Most of the experienced plumbers have received ample training to implement plumbing emergencies like:
Clogged sewer lines
Malfunctions related to hot water heaters
Water leakage
Burst or leaking pipes
Why Should You Always Hire a Licensed Plumber (vs A Handyman) For Plumbing Issues?
There are several reasons to hire a licensed plumber for all your plumbing concerns.
#Education and Expertise
A licensed and trained plumber will have proper education and expertise to deal with all types of plumbing problems. At the same time, they also remain updated on the respective local laws as well as regulations to deliver the assurance of safety compliance.
#Ease of Diagnosing Problems
Experienced plumbers are capable of diagnosing problems at the first glance. Upon early diagnosis of the problem, a trained plumber can keep your property safe as well as updated. Moreover, it will also save you money significantly on costly repairs and replacements.
#Insured Professionals
In most cases, licensed plumbers are usually registered with the local plumbing or licensing departments. Licensed plumbers also tend to be fully insured -unlike handymen. Handymen, generally, do not carry any workers compensation insurance or liability due to the overall costs.
#Prioritizing Safety
One of the main differences between hiring a plumber vs hiring a handyman, is that plumbing projects involve a specific level of hazard and danger and licensed plumbers hold in-depth knowledge about the respective safety precautions and protocols needed while dealing with plumbing issues. They also have the necessary tools as well as equipment to effectively and safely finish the job.
#Use of professional materials and equipment
A licensed plumber will have the trade qualification and skills to use the professional materials and equipment needed to clear your plumbing issue. At Proximity Plumbing our branded vans are completely stocked with all the materials our team will need to fix your plumbing emergency.
#Guaranteed Top-quality Work
As a homeowner, if you take up the plumbing job, you might end up messing up the entire task -especially if you lack proper knowledge and experience. A handyman might also not have ample expertise to complete the task. In such a scenario, a professional plumber comes handy. Plumbers have access to the right industry knowledge as well as tools to deliver top-quality work. Licensed plumbers offer warranty of the work -covering installation and repairs of the services.
How Will A Professional Plumber Handle A Plumbing Issue?
When you hire a licensed plumber (instead of a handyman) for specific projects, here are some job responsibilities you can expect out of them:
Going through drawings and blueprints for understanding or planning out the layout of waste disposal, plumbing, and water pipe systems.
Assembling, cutting, and installing pipes with attention to detail.
If necessary, pipe relining (as opposed to dig and replace your pipes).
Installation and maintenance of water supply systems.
Locating as well as repairing issues related to water supply systems.
Repairing plumbing appliances.
Repairing or replacing blocked drains, broken drainage systems, faucets, and other plumbing components.
Installing waste disposal as well as sanitary systems.
Repairing sewer line pipes and sewer connections.
Any emergency plumbing situations.
Questions to Ask a Professional Plumber Before Hiring Them
Sometimes in an emergency, it's easy to click through to Google and choose the first emergency plumber who pops up on your search. We're asking you to take at least a few minutes and do some important research before booking a professional plumber to attend to your emergency plumbing issue. Especially in Sydney right now in the Covid-19 lockdown situation. For more information on Covid-19 plumbing safety click here.
Here are some key questions you need to ask before hiring a professional plumber:
Are you a licenced plumber?
This simple question ensures you are truly hiring a professional and not just a handyman. You can always search for and confirm a plumber's licence here. Follow This link to check your preferred contractor.
Service NSW offers this link which will tell you about current, expired and cancelled licences under the name, licence number or ABN/ACN being searched. It is important to check the tradesperson engaged has a current licence to ensure they have the appropriate qualifications for the work you want to be done.
Licensed plumbers are well-aware of the local government standards. When you hire a licensed plumber, it also implies that he is well-aware of the local building codes and has ample knowledge related to the best plumbing practices.
Do you have insurance?
In addition to possessing the plumbing license, it is crucial to come across the plumber having relevant insurance at the same time to make sure your home and assets are protected. When there is plumbing insurance, it helps in protecting the plumber upon the occurrence of mistakes.
Do you have a speciality?
For a specific plumbing issue like pipe relining, ask about the specialties a plumber may have in performing specific activities. Not all plumbers are going to be able to reline your pipes and some plumbers will be better at sewer lines, some will be be better at routine plumbing.
Do you service my suburb (and how fast can you get here)?
This is a two-parter question. So you want to know where they predominantly work; is your suburb part of their service area AND how fast can they make it to you. This is especially important in an emergency – you don't want to book in a plumber to fix your emergency then be told it's a three-hour wait until someone can make it to you!
How much do you charge?
We all want to know we're paying for quality services and not being ripped off! So, before saying "yes" to any plumber coming to your property and helping your plumbing emergency make sure you're clear on their rates and how they charge you. For example, they may have a call-out fee plus an hourly fee. They may have an "emergency" surcharge. They may charge per job or per half hour. They may only take credit cards or only take cash. Look for professionalism at every step and make sure you are comfortable with the rates mentioned. Ask if there are no "extra" or "hidden" charges and whether the rate includes GST. At Proximity Plumbing, we have a free quote service and our prices are explained thoroughly before we start so there is no surprise at the end of the job. We don't inflate prices for emergencies and for larger jobs we do offer a payment plan option.
Will you be the plumber arriving at my home?
You want to know who is coming into your home and whether or not they are as professional/qualified as the person you're speaking to on the phone! Gone are the days of "I'll just send the apprentice". You are paying good money for a service that needs expert hands, make sure you're 100% aware and satisfied with the person who will be fixing your plumbing issue. If the job is for a specific issue (for example, a busted hot water system) there may be a plumber on the crew who is best suited to that issue. Have the representative you're speaking with explain why and tell them a little bit about that person (ie. are they also licensed, are they also able to attend ASAP, will they honour the payment rates you've already discussed).
Do you have relevant references and reviews?
All reliable plumbers should possess ample experience involving top-quality work. When a plumber possesses specific credentials, it is a good sign of his reliability. Professional plumbers are also expected to have some relevant references for vouching for their work. For Proximity Plumbing you can check out our 300+ 5 star community reviews here.
Whilst it may feel as though the difference between a handyman and a licenced plumber aren't too many, please think again. Especially if you have a plumbing emergency on your hands. A professional plumber will ensure your plumbing issue is handled with care and expertise. For any plumbing related questions, please call our team today on 0420 102 394.