Why We Offer A $0 Call Out Fee
William Demirdonder
Apr 14, 2021
No comments
15-minute read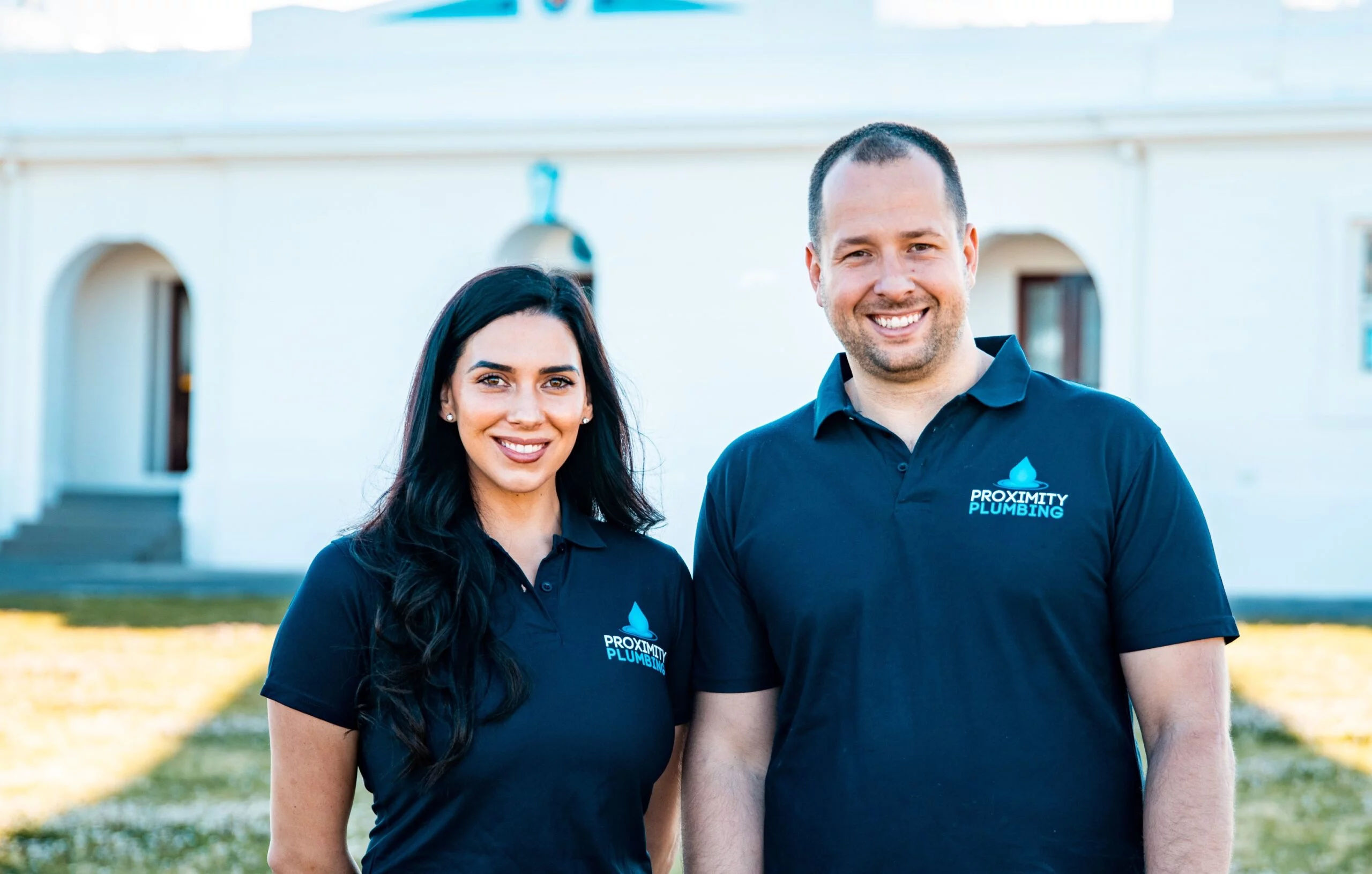 Proximity Plumbing is a true Eastern Suburbs based local business, operated and owned by a husband and wife team who manage a group of expert licensed plumbers and plumbing experts.

Our goal is to constantly provide real, true and honest information to all our customers and potential customers in the hope of raising the standards and reputation of the plumbing industry and be seen as leaders in our profession.
As a Proximity Plumbing customer, you will be given all the information you need to make a decision on whether or not to use our crew for your plumbing needs upfront and in real-talk. You will not suffer from 'bill shock' because all our work is quoted, priced and approved before we get started. You know exactly what you're paying for.
In this article, we will break down our
$0 call-out fee, our prices, our process and the way in which we quote your plumbing job.
For an immediate answer to a current plumbing issue, please call our team now on: 0420 102 394.
Here's what we're covering in this article:
$0 Call Out Fee
Hourly Rates
Obtaining Multiple Quotes
Proximity Plumbing Job Completion Process
I've booked a $0 Call Out. Now What?
Your Complimentary Site Inspection: Our Promise To You
Never an Overtime Charge* Same Price—Any Time, Any Day!
Proximity Plumbing's $0 Call Out Fee
Many tradies like to advertise a $0 callout fee, although once on site, they charge a service fee which is usually waived if a quote is approved. Very sneaky! We believe this method to be unethical so we prefer to keep it simple. When we say $0 call-out fee, we mean it, we have provided an example on our latest blog –" how to bypass the Sydney plumber sales gimmicks".
'$0 call-out fee' means that we DO NOT charge you to arrive at your door, between business hours (8 am to 5 pm, Monday to Friday). Before we start any work to help you with your plumbing issue, an upfront FIXED price will be discussed. This is so that you don't have any 'bill shock' at the end of your service and there are NO hidden costs.
Attending your plumbing job will cost you absolutely nothing and will include a $0 handwritten quotation, which you can keep. If you choose not to proceed and use our crew for your plumbing issues, that's totally fine and we will leave with no expectations whatsoever. We are a truly local business – just having the privilege to provide you with a quote is good enough for us.
As we are locals and we're just around the corner, always within proximity of the area.
Hourly Rates
Proximity Plumbing does not have an hourly rate, we charge by the job. Although this does not appeal to everyone, we have found this is the most transparent way to conduct business and most importantly it ends up being more beneficial for our customers.
When it comes to plumbing, every job is different. That's why you're calling us in to fix it. We often find we need to see the problem before letting you know how much it will cost to fix it.

That's why we offer the $0 call out fee. Once we're onsite and get our expert eyes on the problem, we can determine what the job will cost.

Each type of job is a set, upfront fixed price, we just need to determine what that is by conducting a thorough inspection.
We respect that our customers are often time-poor professionals who want the job done efficiently and efficiently. They also appreciate their time over money and understand true value. We find billing hourly actually gives some people the incentive to work less efficiently since you're being paid not for the outcome but for your time.
Obtaining Multiple Quotes
We encourage our customers to source multiple quotes from service providers. Especially for larger, more intensive jobs like sewer rehabilitation or pipe reline.">pipe relining. Once you have multiple quotes and you've interacted with multiple companies, you can compare apples for apples.
This way you can see the difference that sets us at Proximity Plumbing apart from every other plumbing company. We are confident that with our quote and our service in hand, you will see the value and expertise we can offer.
When you're searching for a plumber to attend your property, keep in mind these "Three Golden Rules":
A truly professional, licenced plumber will give you a general breakdown of their costs but will not guarantee a price for your service UNTIL they have attended to your property and diagnosed the issue.

The old saying "If it's too good to be true, then it probably is" sums it up – do your research!

The sweet spot for costs involved with tradespeople is somewhere in between the 'too little' and 'too much.
Please, take time (even in an emergency) to do your research and find a truly local, professional plumber (who is licenced) and has plenty of community reviews.
This is what a Proximity Plumbing quote looks like.
Questions To Ask Any Plumber You're Sourcing A Quote From
How Much Is The Call-Out Fee And Is There A Minimum Charge For Time?
Your first and most important question! Be upfront and ask the tradesperson to clearly articulate their fee schedule before you ask anything else.
What Does Your Call-Out Fee Cover?
Some call out fees ONLY cover the cost for the tradesperson to arrive at your home, and nothing else. So ask the question about just what's included so you know what to expect.
Can I Please Get It In Writing?
Always request for your call out fee quote to be sent in writing to avoid any confusion.
Ask about the other expected fees.
Does the tradesperson charge per hour, or per job. Does your tradesperson have a fee schedule they'll provide you with? Now is the time to ask all the questions!
Do you charge extra for emergencies and after hours?
This is a very important one to ask. See the end of this article for our response.
Do A Quick Check Of Your Plumber's Licence
Protect yourself and your investment by making sure you hire the right, licensed plumber for the job. Follow This link to check your preferred contractor https://www.onegov.nsw.gov.au/publicregister/#/publicregister/search/Trades
Service NSW offers this link which will tell you about current, expired and cancelled licences under the name, licence number or ABN/ACN being searched. It is important to check the tradesperson engaged has a current licence to ensure they have the appropriate qualifications for the work you want to be done.
Furthermore, the link will provide information on whether Fair Trading has issued public warnings about the licensee, has finalised any disciplinary action against the licensee and whether the licence has been suspended or cancelled. So it's always a good idea to quickly spending five minutes before approving a quote from a local plumber near you.

When you phone a plumber to book them in, ask about the license and the license of any of the team who may be assisting or coming into your property. You want to make sure everyone working on your home is licensed and qualified!
If you want to ensure we are licensed and certified –click here.
Proximity Plumbing Booking Process
Once you call our team, you are answered by Emily – co-owner of Proximity Plumbing.

Emily will take all your details down, ask about the issue at hand and book in a plumber near you at your desired time.

Once a booking is established you will receive a booking confirmation email.

30 minutes before arrival time/date the plumber who is attending your property will send you a text to let you know he is on his way.
Proximity Plumbing Onsite Process
Our plumber will honour $0 call out and provide you with an obligation free quote.

Upon acceptance of our quote, works will commence immediately unless the scope is beyond the 2-hour time requirement.

On completion of the job, we will give you an invoice and request payment in full via credit card.

A receipt will follow as well as a request to leave a google review based on your experience.

Proximity Plumbing Job Completion Process
Emily will call you the day following your service to ensure all work was done to your expectations.

As we offer a lifetime labour warranty we will touch base in 6 months to see how things are going.

If further works have been quoted these will be completed and sent off for your approval.

For major works like pipe relining we provide a warranty certificate which will be mailed to you.
I've booked a $0 Call Out. Now What?
When we attend your property for a call out, to inspect your plumbing issue and provide our quote, our team will take a thorough look at any plumbing issues they can see plus ask you any questions. Then they'll present you with:
1) A Handwritten Quotation
Based on the plumbing issues we had discussed we'll present you with a quote written in easy to understand language, very clear and easy to see exactly what you're paying. We will provide you with three options to fix your plumbing problem:
Why do we provide three options?
We like to give our customers the opportunity to choose from a variety of options (when we can). Our customers love having options and it allows them to choose the best option based on the budget, time and desire. Here's an example to show you the difference between Repair, Replace and Upgrade for a quoted job:
Option 1. Repair
Our expert, licensed tradesmen will complete the following tap service in order to rectify leaking taps:
Replace O Rings, Body Washers & Jumper Valves.

Lubricating Spindle, Machine Filing Breach.

Test And Commission Work
Total $165 + GST.
Option 2. Replace
Our expert, licensed tradesmen will supply and install a new chrome-plated shower wall top.

Match existing economic jumper valve style tapware.

Test And Commission Work.
Total $250 + GST.
Option 3. Upgrade
Our expert, licensed tradesmen will supply and install a new chrome-plated shower wall top.

Upgrade to ceramic dish style tapware with easy turn feature.

Test And Commission Work.
Total $350 + GST.
As you can see we keep the quote simple, clean, and most importantly easy to understand. The added benefit is that we stock in all our trucks a variety of each product so if you prefer to see them in person we can also happily let you have a touch and feel.
Your Complimentary Site Inspection: Our Promise To You.
When you get a tradie in, do you ever wonder why they don't check everything else that might need to be fixed?
Surely this would save you a lot of time in the future, right?
When we get called in to do a job, we also provide a complimentary site inspection report.
No this is not a sales gimmick! We provide you a 1-page document (which you get to keep for absolutely no obligation) where we give you an up to date assessment of the plumbing condition of your home.

We look at all the things around the property that you would likely never think about (for example flexible hoses, or hot water heater expiry dates). Our tradesmen will write it all down, so you know the exact condition of your fixtures and whether any action is required.
Remember; taking immediate action on every plumbing issue isn't always necessary but at least you have a document to refer too so you can plan to get any work that needs doing done!

Better yet if you call our team to handle the work, we will have a much better understanding of what's required for your property.
Never an Overtime Charge* Same Price—Any Time, Any Day!
Proximity Plumbing knows that a plumbing emergency can strike at any time, whether it's 2 am in the morning from a burst flexible hose or Christmas day and the bathroom floor is an inch deep in water: we have you covered.
That's why we are available 24 hours a day, 7 days a week.
Better yet? We never charge overtime for these last-minute, lengthy repairs. We charge the same price any time, any day.
That means you can call on us on Friday night, Saturday afternoon, or Sunday evening—without worrying about any overtime fees.
That's because we take pride in sticking to our upfront, flat-rate pricing model. We believe home and business owners should enjoy the convenience of being able to schedule plumbing services whenever they need, whether that be a Saturday afternoon or Sunday evening.
Our "Never an Overtime Charge" promise gives you peace of mind and assurance when you call on Proximity Plumbing, whether night or day. We charge the same price Monday through Sunday, so don't wait until the weekend is over to call our team! You know that our plumbers will go above and beyond to get the job done and never try to change our pricing or gouge you with extra, hidden fees.
*Not offered at all locations. Reach out to Proximity Plumbing to find out more.

When you need a plumber, we'd like you to think of us. If you've not had a professional plumber take a look at your property for some time, what are you waiting for? With our $0 call out and free site inspection, there's really nothing to lose. Book in your service now via this link or call Emily on 0420 102 394.