Hunters Hill Blocked Drain
Johnny - Hunters Hill
Apr 18, 2021
No comments
15-minute read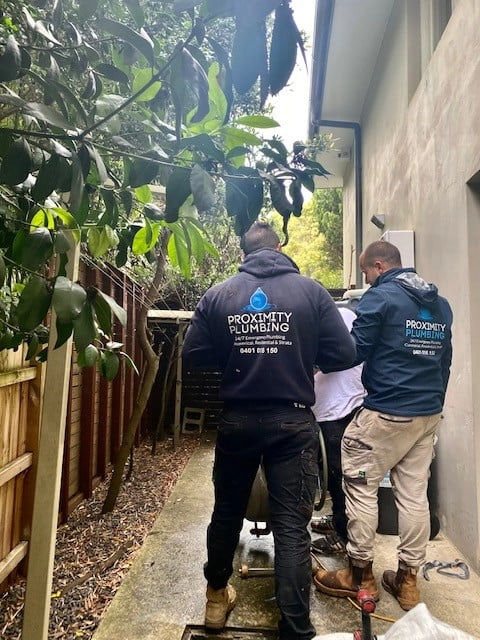 WHY WE WERE CALLED
Proximity Plumbing received an urgent call from a private client in Hunters Hill who wanted us to investigate a blocked drain. As blocked drain specialists, we have prepared all the materials to be used and immediately sent off our available tradesmen who were just in the area. They were able to report onsite in a couple of minutes.
WHAT WE DID
Josh, our senior plumber, immediately inspected the cause of the blockage on the storm water line. He had to excavate the damaged storm water pipe underneath pavers on the driveway. He then tried not to break the pavers while removing them to avoid further damages. He also cut and removed the faulty pipe up to 3m joining with plumb quicks. Also, Josh used a high pressure jet blasting and cctv camera to clear the blockage.
RESULTS
After an hour of jet blasting, Josh was able to clear the blockage. He also did several testings to see if the scope of works were completely working. We have suggested to the client to carry out a preventive maintenance check every 6 to 12 months for us to be able to see if there are plumbing issues at their property and avoid emergency issues.