How To Choose The Right Plumber in 2022.
William Demirdonder
Jun 10, 2022
No comments
15-minute read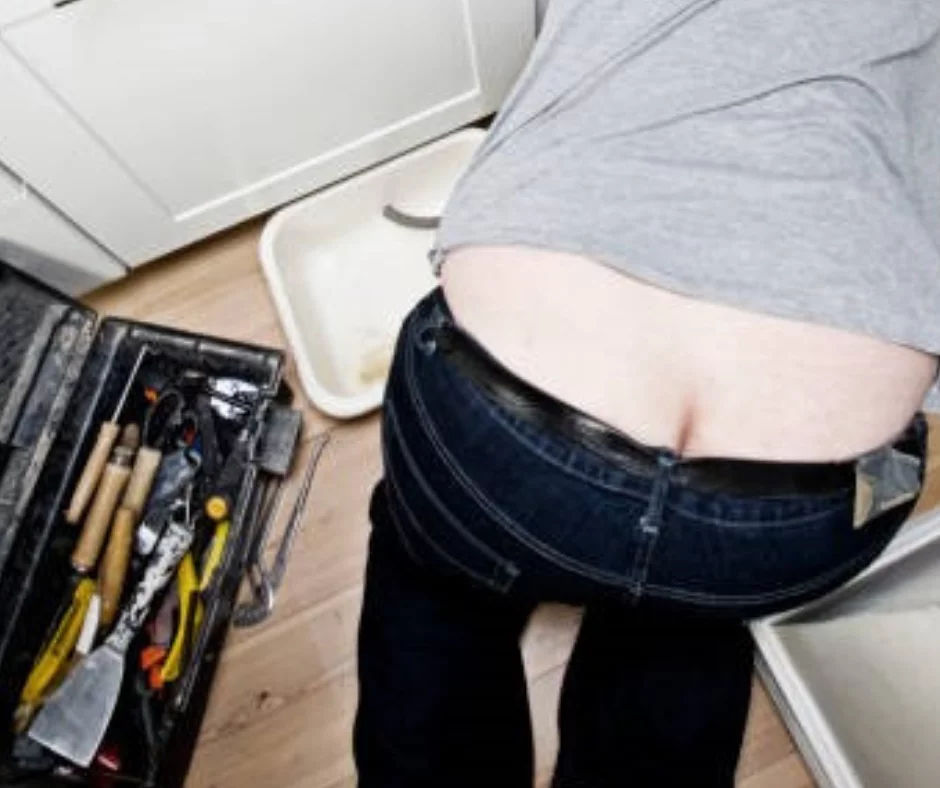 Imagine you're in the midst of a plumbing emergency (we've all been there) and you desperately need an ace plumber on your door step.
We doubt in the middle of a plumbing emergency you're going to grab your pen and paper and start quizzing the plumbers you find at the top of the list with twenty questions so you know you'll choose the right plumber.
You just want the job fixed and fixed fast – we get it!
All you need to know about how to choose the right plumber for your plumbing problem.
However, by asking a few key questions you can easily assess whether you're hiring an expert, reliable, and trustworthy professional or someone who may take advantage of your situation and not complete a thorough job for you.
There are five key questions you should ask any plumber (even in an emergency situation) so that you can rest assured you're hiring the right team for the job and choosing the right plumber.
Here they are!
Before we get started with the golden 5 questions – Proximity Plumbing is a local, eastern suburbs based, family-run business. We are super proud of our team's dedication to quality work and we are available 24/7. We never charge overtime for any emergency, last-minute, lengthy repairs. We charge the same price any time, any day, and can be on-site in the eastern suburbs within 30 minutes. OK "plug" over – you can learn more about our team here.
6 key questions you should ask to choose the right plumber:
Do you service my suburb (and how fast can you get here)?
This is a two-parter question. So you want to know where they predominantly work; is your suburb part of their service area AND how fast can they make it to you. This is especially important in an emergency – you don't want to book in a plumber to fix your emergency then be told it's a three-hour wait until someone can make it to you!
Are you a licensed plumber?
In Australia, plumbers need a licence to practice their trade. This is true for most states and territories. A licensed plumber means a professionally trained plumber is working on your pipes and not an amateur.
You can always do a quick search to see if your plumber is licensed or a google search to check if their website has any extra credentials (like whether they're a member of any industry-based associations such as Master Plumbers). Here in NSW, this is the link to use: Licence Check.
How much do you charge?
We all want to know we're paying for quality services and not being ripped off! So, before saying "yes" to any plumber coming to your property and helping your plumbing emergency make sure you're clear on their rates and how they charge you.
For example, they may have a call-out fee plus an hourly fee. They may have an "emergency plumbing" surcharge. They may charge per job or per half hour. They may only take credit cards or only take cash. Look for professionalism at every step and make sure you are comfortable with the rates mentioned. Ask if there are no "extra" or "hidden" charges and whether the rate includes GST.
At Proximity Plumbing, we typically have a $0 call out fee, a free quote service and our prices are explained thoroughly before we start so there is no surprise at the end of the job. If there is a call out charge for your emergency we will tell you – we don't inflate prices for emergencies and for larger jobs we do offer a payment plan option.
Will you be the plumber arriving at my home?
You want to know who is coming into your home and whether or not they are as professional/qualified as the person you're speaking to on the phone!
Gone are the days of "I'll just send the apprentice". You are paying good money for a service that needs expert hands, make sure you're 100% aware and satisfied with the person who will be fixing your plumbing issue.
What's the process when you arrive at my home?
If the job is for a specific issue (for example, a busted hot water system) there may be a plumber on the crew who is best suited to that issue. Have the representative you're speaking with explain why and tell them a little bit about that person (ie. are they also licensed, are they also able to attend ASAP, will they honour the payment rates you've already discussed).
Here's where you can start to see the differences between amateurs and professionals so it's a key question to ask!
What's Your Covid Safe Policy?
We can't speak for other plumbers, so we'll tell you our Covid Safe Policy. At Proximity Plumbing, we are doing everything we can to stay ahead of COVID-19 safety measures to maintain our health and safety standards for all our team members and our Sydney customers.
As a local business, we take COVID-19 very seriously. We have introduced safety policies to ensure our customers have safe access to safe emergency plumbing services and regular plumbing services throughout this period of time. Our team are operating under the guidelines of our NSW Government Department of Health.

We have completed an eLearning course on Infection Control Training. For our customer's safety, we are dedicated to:
Screening all our team members for symptoms so they are healthy and able to serve you.

Wiping down all surfaces with disinfectant before and after we finish our work.

Our team wear facemasks at all times.

Sanitiser is a 100 times a day habit now!

We maintain social distancing whilst in our customer's presence.
There are several resources available to the water industry workers on COVID-19 and water and sanitation. The key message for personnel working with wastewater systems is that 'best practice' hygiene measures are sufficient to manage possible exposure to COVID-19 in wastewater or sewage.

This includes the use of PPE (gloves plus face shields or safety goggles and masks), and handwashing before eating food and after work. These practises minimise the risk of exposure to all pathogens in wastewater.
For further reading, please click here for more information.
If you were to ask us about our Proximity Plumbing process for attending your property, we'd say something like this:
Thanks to our service scheduling software, our plumbers know exactly where they're going and will arrive at your home on time (in one of our snazzy Proximity Plumbing vans). They will be in uniform and introduce themselves to you; telling you who they are and where they're from courteously.
They'll always remove work boots or cover them to protect your home's floors. Our plumbers will assess the plumbing issue, provide you with information, and a break down of the cost involved before they get started. You'll have the chance to ask any questions.
Our entire team operates within our covid safe measures.
You will receive a no-nonsense, simple to understand quote and be in charge of the decisions at all times.
The work will be completed with minimal impact on your home and with as much care as possible. The workspace will be clean and neat when we leave and you'll even have a lovely home candle to say Thank You for choosing us and to help make the home smell lovely once we leave.
Now that's a simple break down of our process and when you hire a professional plumber they should have a process very similar to ours. If they can't articulate that over the phone maybe it's best to keep searching until you find one who can (or call us)!
These 6 key questions could end up saving you valuable time and money in a plumbing emergency. Even if you're in the midst of an emergency, take 5 minutes to get a true professional to help you in your time of need. If you're looking for a plumber today (or any day) call us on 0420 102 394 for a free quote.
Plus we guarantee to be on-site within the eastern suburbs in 30 minutes!