How To Avoid A DIY Plumbing Disaster
William Demirdonder
Feb 25, 2022
No comments
15-minute read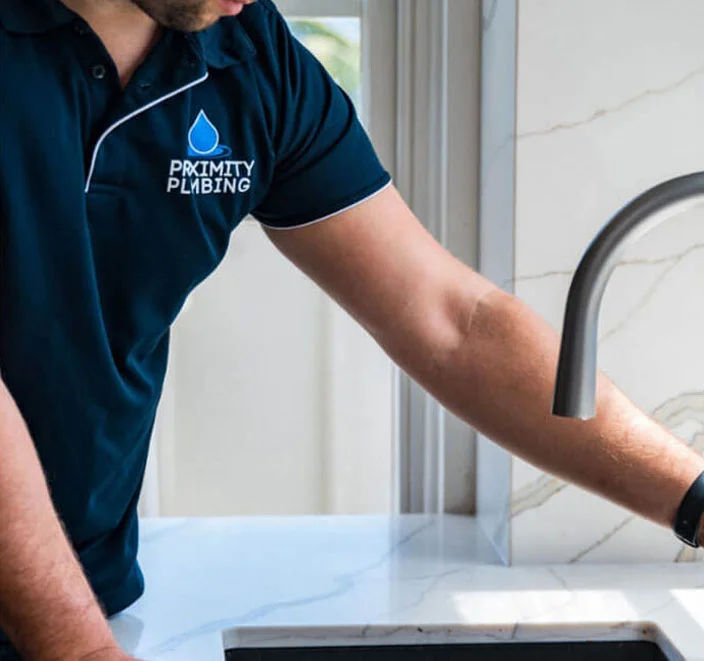 Carrying out DIY Plumbing around your home is a great way to ensure that your pipes and drains are maintained, cleaned and cleared regularly. However, there are certain home plumbing issues that are best left to your trusty, professional plumber.
Whether you are attempting to un-blocked drain, sealing a leaking tap, or clearing your gutters, there are some important issues to keep in mind so you can skip a plumbing disaster.
DIY plumbing can save you some time and cash, however you need to ensure that you are not creating more complex issues that a professional will need to come in and fix.
This article will help in explaining How To Avoid A DIY Plumbing Disaster.
When To Skip DIY Plumbing Around The Home
If you have some general knowledge and are comfortable with tools, it can be quite easy to fix some basic plumbing issues at your own home. At the very least you can carry out some regular plumbing maintenance to avoid any emergency plumbing situations, or keep an eye on any problematic drains or pipes in between expert plumber call outs.

However, if you start to work on more complex plumbing issues, you should be highly informed about different types of pipes, fittings, clearing apparatus, and so more.
You're In Over Your Head
If you start a DIY plumbing project and think "this might be too much" then please, put the tools down and call a pro. It's ok to admit that you do not have the relevant experience to take on a more challenging plumbing issue.
There's a reason professional plumbers study for their qualifications and it takes years of on the job experience to thoroughly understand all the complexities of a plumbing system.
This is the area where most DIY-ers tend to fail; instead of putting the tools down, they keep going, thinking they'll get there eventually or learn as they go and it can end up a lot worse than when you started.
In addition to not knowing when to stop, there are several common plumbing mistakes that DIY enthusiasts commit.
DIY plumbing can be great to maintain and prolong the life of your plumbing system, there are some things you should leave to the professional, local Sydney plumbers.
You Only Have Basic Tools
If you do not have access to handy, professional tools or equipment then some plumbing issues will simply be out of the realm of what your tools can handle. The trusty plunger will only go so far!
Whilst natural, simple cleaning solutions are great at keeping your drains relatively clean, it will take a high-pressure jetter or some more professional CCTV camera inspections to expertly clean and clear a chronically blocked drain.
Lack Of Safety Gear
In any plumbing task, you might have to face potential hazards. From possibly causing a sewage leak to working in confined spaces, several aspects can go wrong. This is why it is immensely important for you working on a plumbing project to have access to the right safety gear for maximum protection. In case you do not have access to such gear, you can always hire professional help to complete the job.
Slips, falls, and trips are common causes of accidents around the home while tackling some DIY Plumbing. Be safe, practice safety first DIY and keep your work area dry, clean and clear.
You Don't Have Enough Time
Everyone is time-poor these days. If the idea of spending your entire Sunday replacing a pipe or unblocking a drain doesn't appeal to you, then call the pros'.
You can always call our team at Proximity Plumbing. We are the most trusted plumbing company in Sydney's eastern suburbs and we have a $0 call out for all our Sydney customers.
What Plumbing Issues To NOT DIY
Any plumbing issues that pose a potential safety concern for you or your family should be left to the professionals. These include, but are not limited to:
A Leaking Roof

Faulty, Leaking Or Burst Hot Water System

Any Gas leaks

Any Sewage Line Repairs or Sewage Drain Repairs

Pipe Relining

Tree Root Clearing In Pipes





All of these issues are downright dangerous to be attempted alone and must be handled with expert hands. In fact, in some instances, it's illegal for anyone apart from a licenced plumber to carry out these type of repairs.
Other Reasons To Avoid DIY Plumbing
To save yourself some money, you might think of doing your own plumbing repairs and maintenance. While there could be some simple fixes that will not put your family or home at risk, it is not recommended to any major DIY plumbing plan due to the following reasons;
DIY plumbing could void your plumbing warranty and any home and contents insurance policies (you will need to check with your policy provider).

It is illegal to consider installation and renovation of some plumbing, and in some cases, even maintaining it. Click here for more information.

You cannot sell a property that is not meeting the necessary plumbing standards until everything is fixed, safe and working properly.

If you get in over your head with DIY and you have the water off to the home for more than a day, it's a huge inconvenience to you and your family. At the last minute calling a plumber to fix the mess you've created could result in a longer wait time, or a hefty emergency call out fee.
Unless you happen to be a professional and licensed plumber, you are unlikely to know about important Australian plumbing standards. If you want your home plumbing systems to last longer, you should hire professional maintenance services from time to time.
Time to Call a Professional Plumber
Whilst it's an excellent initiative to attempt some basic DIY Plumbing and to keep your home's pipes and drains freely flowing, you will need a professional plumber from time to time.
A routine home plumbing check that goes through everything from your roof and gutters to your sewer line, to your kitchen sink drain is key.
Plumbing system checkups and maintenance are designed to prevent expensive repairs and replacements. You can consider doing it yourself. However, if you are not sure of what to look for, it is always a good idea to reach out to a licensed plumber in your area to do the task for you.
Professional plumbing maintenance services can help in prolonging the life of your plumbing system. Moreover, professional services also help in protecting your family members and home from the potential side effects of poor plumbing or a DIY Plumbing disaster.
Get ahead of the problem before it will become a disaster.
That's what we're here for! Call us on 0420 102 394 today.