Top 10 Qualities Of A Good Plumber
William Demirdonder
Dec 26, 2021
No comments
15-minute read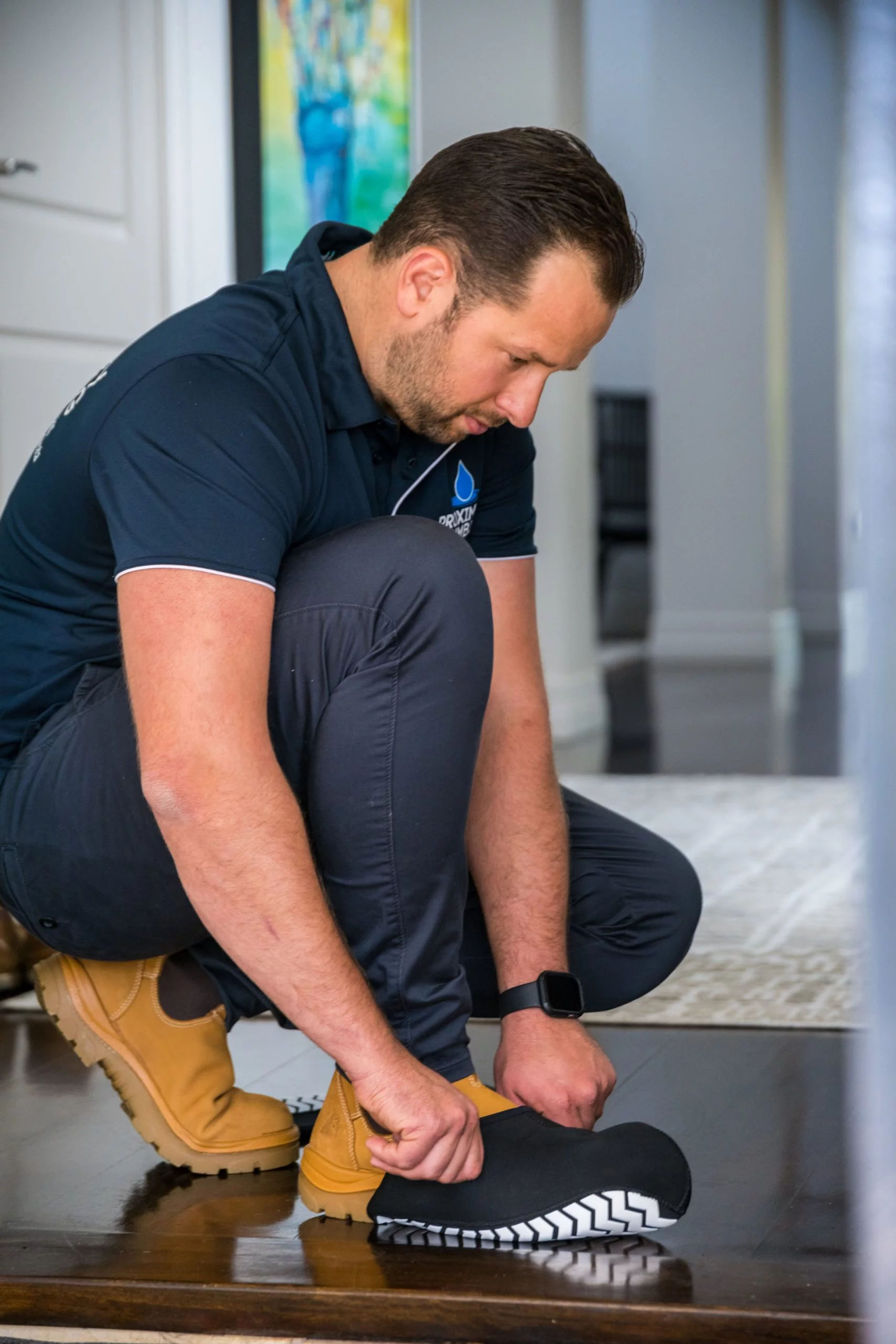 Choosing a local, expert plumber to assist you in either a plumbing emergency or routine plumbing maintenance around your home, sometimes comes with a headache. Who do you choose? And how do you choose them? While it's easy to see the work of an amateur compared to an expert at the end of the job, how do you judge a plumber you don't know?
Well, by knowing these 9 qualities of an outstanding plumber, you're one step closer to choosing the right, local plumber for the job!
Here are 9 qualities of a fantastic, local plumber.
Ideally, your plumber should be:
Licensed and certified
First things first, an amazing local plumber needs to have the correct license and certification to be a practising plumber. This shows they know what they're doing, they've put in the steps to be an expert plumber and have passed certification to call themselves a plumber.
Experienced
"Well, I've never seen that before" .. not words you want to hear from a plumber looking at your drains! Real, on the road experience is key when choosing a plumber for your job. You want a plumber, or crew who are experienced in your plumbing issue. Whether it's a blocked drain, a hot water system that needs replacing, gutter clearing or pipe relining, you want to know your plumber has years of practical experience.
Punctual and presentable
Being an amazing local plumber means you are never too far away. At Proximity Plumbing, we have a 30-minute on-site guarantee for eastern suburbs jobs because we are eastern suburbs, based team. We live and breathe the eastern suburbs so we are cruising the back streets all day (you've probably seen one of our vans)!
You want to know that the plumber you choose arrives on time when they've agreed to arrive so that you're not waiting around watching the kitchen fill with more water… and that they're presentable, clean and considerate of you.
Tool ready
When you have an immediate plumbing issue, you want an immediate fix. A lot of time, that means parts being replaced and repaired on the spot. So you want a plumber who arrives fully kitted out for any type of part with a host of (cool) tools ready to go. At Proximity Plumbing our vans are completely kitted out for any plumbing emergency and if there is something we don't have on hand, our warehouse in the eastern suburbs is not far away.
Mechanically minded
This carries on from Tip #4. If there is a larger plumbing issue that needs to be resolved with the use of mechanical tools, you want a plumber who is experienced in the operation of those tools. In general plumbers need to know the mechanics of an entire plumbing system, so the ability to think mechanically is also important.
Passionate, problem solver
A passionate plumber is someone who loves their trade and is dedicated to getting the best outcome for you and your plumbing system. That kind of plumber will put in the hard yards for you and won't let you down.
Great communicator
A great plumber needs to be able to communicate clearly and effectively whilst listening to the issue you're facing. A great plumber also needs to communicate in a language you understand, using simple explanations (not trade jargon) so to not confuse you. A great plumber needs to communicate the quote, the options, the estimation of the final amount you're looking to pay really well.
Respectful and responsible
You're letting a plumber, or a team of local plumbers into your home to work on your asset you want to know they're respectful and responsible around you and your belongings.
A local, with local knowledge
A great local plumber knows your suburb and surrounding suburbs like the back of their hand. They know the common issues plagued by certain suburbs, the reasons for them, and how to fix them. Being a local expert plumber means they see the same issues day in and day out and have a library of resources to draw from when it comes time to fixing your issue.
So, how do you know, when you book a plumber for your plumbing emergency or plumbing maintenance issue, that you're choosing a great one?
Well, firstly you can do some research and look at the reviews on Google, social media or their website. Hint, hint check out our reviews below.
Secondly, you can call them. First impressions usually give you a good gut instinct or send you running in the other direction. How their team speak with you over the phone gives a good indication of the level of professionalism and care they will have when they're in your home.
Lastly, ask the hard questions. Don't be afraid to ask them about their level of certification, their experience, the way they handle quotes and payments. Make sure you are crystal clear on who you are allowing to work on your pipes.
There you have it – we hope you learned a thing or two about how to choose a great plumber! Should you and your family need an expert plumber, please reach out to our team on 0420 102 394 today.
How To Find The Right Plumber
So – you're in need of a plumber and don't know who to use.
You go to Google and search my local plumber and then find yourself filtering through pages and pages of advertising claiming ''local, $69 blocked drains, fast service'' etc.
Ten minutes later, you are still navigating through one of the most competitive markets online, stuck trying to work out who to use and who you can trust without getting totally ripped off.
Proximity Plumbing has designed a guide on what we suggest you can do to find the best plumber for your next plumbing requirement.
Ask, where are you based, where is your office, and are you truly local?
Suggestion: The majority of the 'Ads' are plumbers not locally based.
Proximity Plumbing: Resides and have an office located in Vaucluse.
Check for online reviews and if they are indeed real users reviewing them
Suggestion: Anything below 3 stars is a red flag, look for real names and honest responses from Sydney residents.
Proximity Plumbing: 350+ Google Reviews with a 4.9-star rating.
Are the prices advertising your real cost, or are their inclusions once onsite?
Suggestion: Avoid major plumbing companies and ads that claim "$69 blocked drains, $20 tap service".
Proximity Plumbing: $0 Call Out, no-obligation, quotes provided before starting.
Will it be a tradesman or apprentice attending?
Suggestion: Ensure your chosen plumber is a qualified tradesman with certification and is licensed to carry out plumbing.
Proximity Plumbing: Only hire experienced tradesmen with a minimum of 10 years of experience.
Do you have a license and insurances?
Suggestion: Avoid any plumbers that do not have a plumbing license, and request to see it before starting.
Proximity Plumbing: Company & Personal Plumbing License, with $20 million public liability insurances, which is updated every year as we work for major strata and real estate companies based within the eastern suburbs.
If you're asking these questions and a plumber appears offended, chances are you have dodged a bullet. Any proud plumber would love an opportunity to answer any of these questions – at the end of the day, what's to hide? As a customer, if the plumber answers and provides only valuable and honest information from the questions above and you are comfortable with it – and it makes sense – then you are on to a winner.
Remember it might take another 5-10 minutes to carry out this process, but that time with be a worthwhile investment and save you a lot of money and headaches.