Bondi Beach Outdoor Shower For Summer
Rob - Bondi
Mar 10, 2023
No comments
15-minute read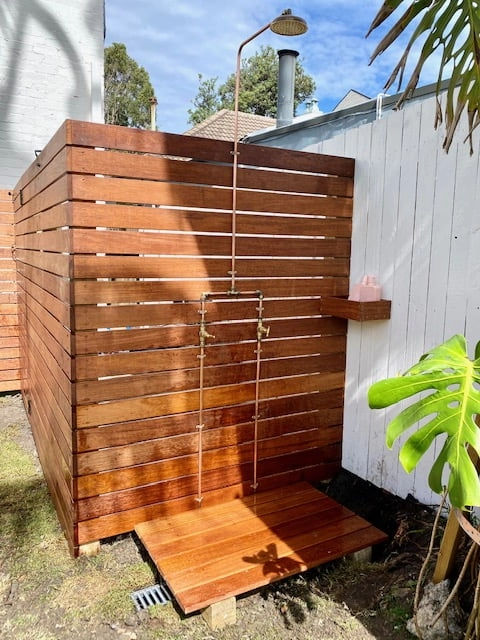 WHY WE WERE CALLED
Our client Rob called earlier in the week requesting the new outdoor shower to be completed by the end of the week just in time for the big reveal to his friends and family.
The couple had just finished restyling their back yard, The perfect Bondi beach pad – a pool, outdoor play area for the kids, a lounge area with a fire pit, the only thing missing was an outdroor shower so the family could use. Call Now for Leaking Shower Repairs Sydney
WHAT WE DID
Our tradesman arrived onsite, mapped out the exact position & placement of where the shower would be, we then carefully placed protective plastic down on a small section of the grass so we could easily put the soil back, we were then required to excavate a small trench for the pipework ensuring the connection was made to sewer connection per AS
RESULTS
This family now has the luxury to rinse off outside whether it's from the beach, rinse off the chlorine from the pool, cool down from the hot sun after relaxing outside or wash the family dog outside allowing no mess to enter inside the family home!
If you are thinking of including an outdoor shower to your home remember to always use a credited & certified plumber.