Blocked Drain Bondi Beach
Julie - Bondi Beach
Mar 02, 2022
No comments
15-minute read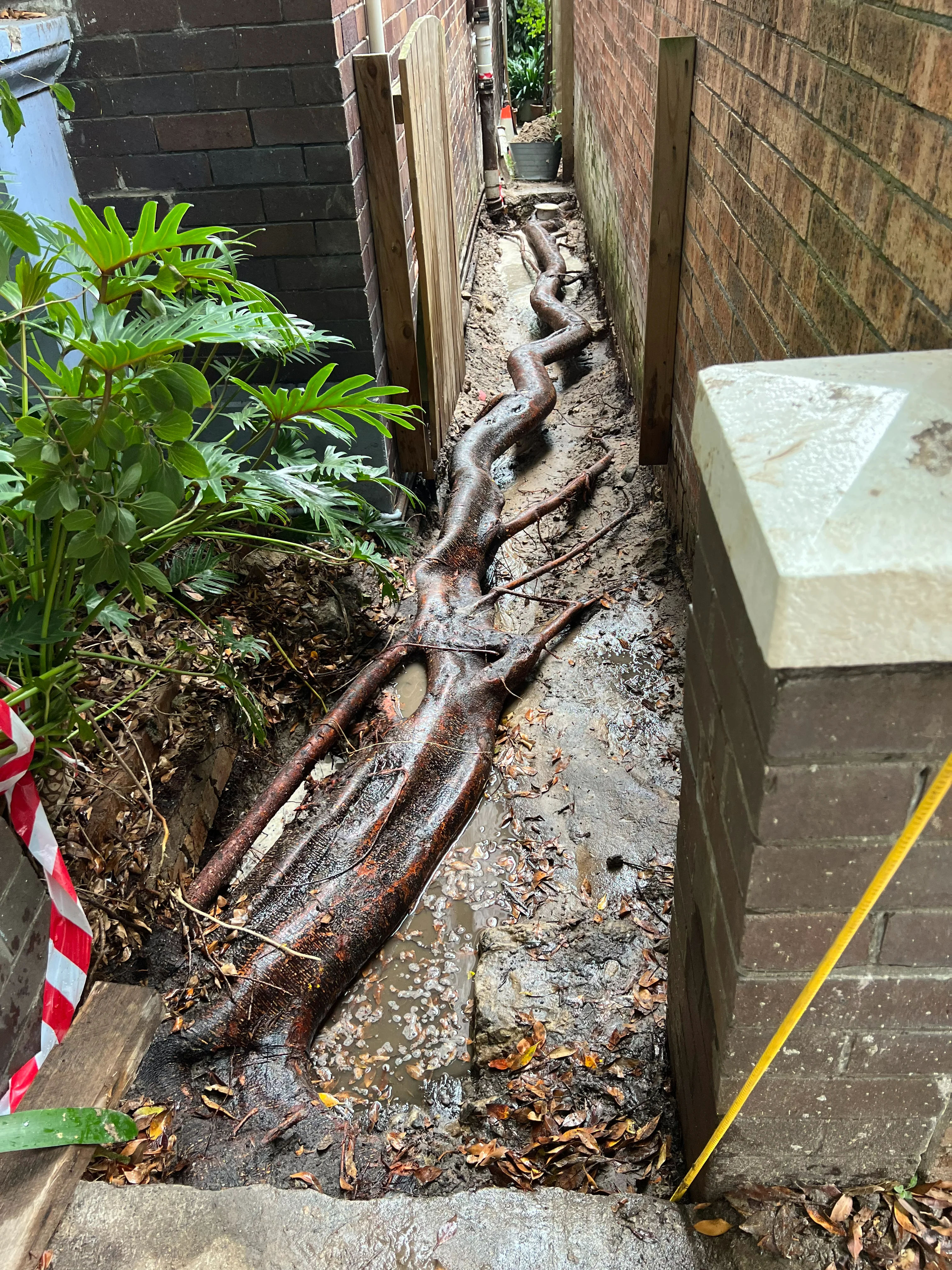 WHY WE WERE CALLED
We were once called by a client in Bondi Beach after reports of a blocked drain constantly occurring every few months! William attended site after receiving a work order from the strata about constantly blocked drains occurring, William carried out a complimentary CCTV inspection (using a drain camera) to inspect the drainage to see what the underlying issue was!
WHAT WE DID
whilst carrying out the investigation William noted the drain had visible signs of roots intrusion in several areas due to a tree growing through the pipework, causing havoc within the earthenware pipe causing several cracks and fragments.
RESULTS
We were required to excavate all of the concrete to expose the tree roots, once the tree roots were exposed we were required to call council and get them to cut through the tree to take away for sampling, once the tree roots were removed we were able to remove the defective pipework and replace it with new PVC pipework.
Thankfully no more blockage drains, we have also notified Julie and the committee that we will be returning every 6 months to carry out a complimentary site inspection of all drainage & pipework to ensure no further roots are growing within this Bondi beach unit block!