Causes, Timelines and Costs of Water Damage 2021
William Demirdonder
Oct 27, 2021
No comments
15-minute read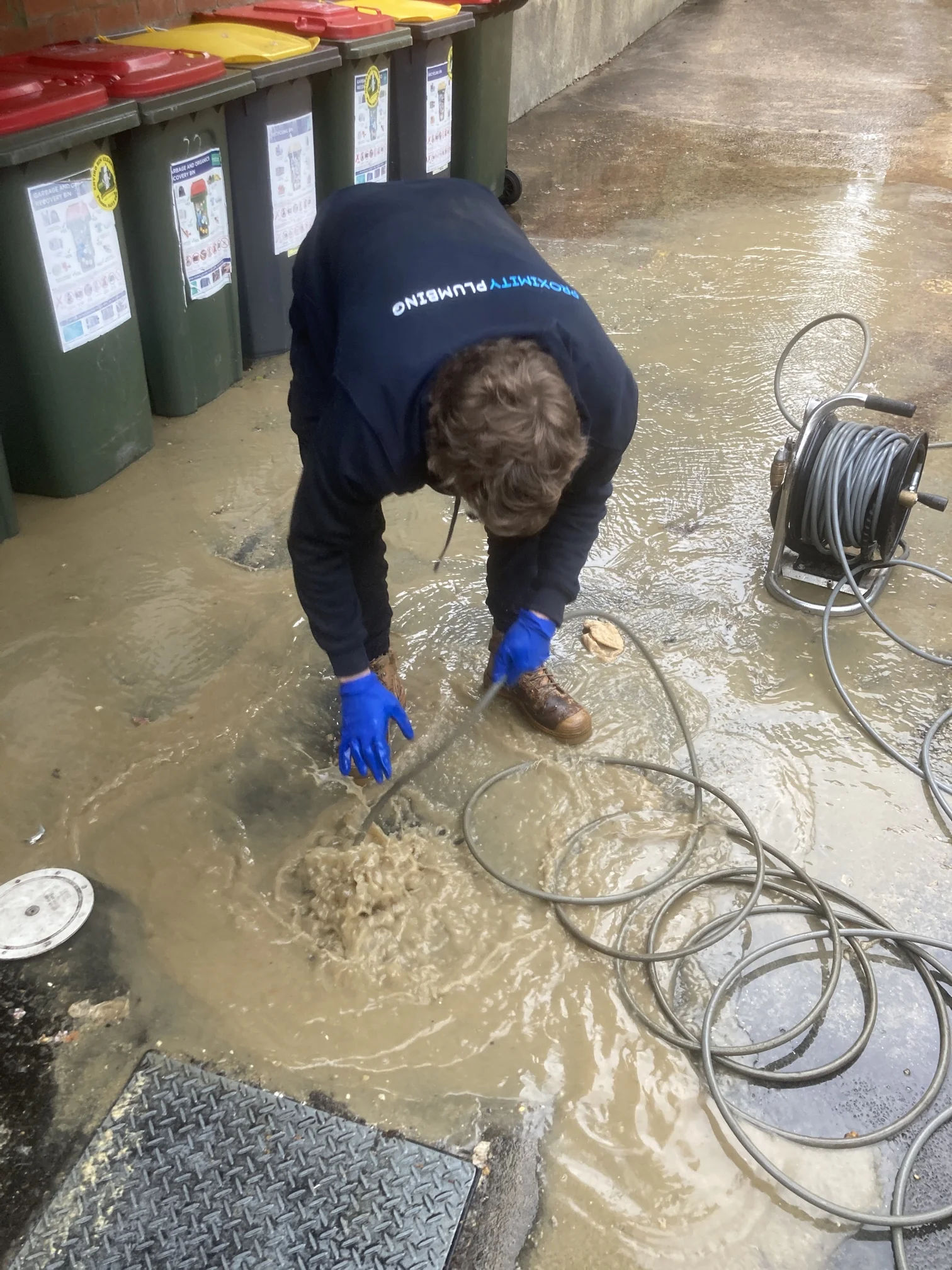 A recent Australian survey has found that internal water damage is surprisingly common with 58% of respondents having experienced it, know someone who has, or both. Plumbing emergencies and water-related plumbing events can be fast to occur and slow to recover from.
Unfortunately, water damage can often affect multiple aspects of your property and belongings. If not dealt with quickly can also see a high repair quote and insurance bill.
In this article we'll cover:
What Are The Top Water Damage Statistics for 2021?
Top Causes Of Water Damage
Water Intrusion By Class
A Timeline of Events To Your Water Damage
The Ultimate Cost Of Your Water Damage
Insurance And Your Cover
What Are The Top Water Damage Statistics for 2021?
The top stats about water damage are eye-watering (get it)?
Water damage claims costing over $500,000 have doubled since 2015. Non-weather water damage claims are the second most common type of homeowner insurance claim. (Taken from American study)
The average home insurance claim costs around $10,000 and the insurance payout number for water damage in 2017 in the US was $13 billion. That's one in fifty homeowners and marks a significant increase in claims since 2005. (Taken from American study)
The daily number of Americans that face a water damage emergency is around 14,000.
Nearly 30% of homeowners don't know what home maintenance tasks can prevent water damage and 16% are not aware that such preventive actions will help. (QBE, Australian Study)
QBE data from 2018-2021 shows 24% of all home insurance claims relate to water damage incidents.
QBE says the average claim for a water damage incident is about $5000 and more than $500,000 for severe losses.
Top Causes Of Water Damage
The most common cause of water damage in properties across Australia comes from failing, ageing or broken plumbing pipes and fixtures. The root cause of most water damage is a lack of general plumbing maintenance.
If you have a suspected cracked or blocked pipe, leak or broken appliance, the key is to act fast and call a professional for advice and next steps.
Recently in Australia, insurer QBE conducted a study and found that:
Burst or blocked pipes is the leading cause of water damage, making up 46% of related claims, QBE said. Damaged roofs and old or worn-out plumbing each accounted for 27.2%, followed by overflowing baths, sinks and showers (13.4%), clogged drains (13.4%) and flexi hoses (8.2%).
Other common causes of water damage in homes across Australia include:
Leaking, blocked or burst pipes
Clogged gutters
Malfunctioning plumbing fixtures (toilet or other)
Malfunctioning appliances (dishwasher, hot water heater, washing machine)
Old supply hoses connected to water heavy appliances
Improper installation of appliances, skylights, pipes and fixtures
Mold or mildew in a bathroom or kitchen that returns even after being cleaned
Undetected leaks in roof or ceilings
Water pooling on floor, buckling or cupped wood floors (especially in a slab-foundation home)
Dry rot in wooden components of the structure
Sewer line cracked pipes or tree root infiltration causing broken sewer lines
Stormwater drain clogs that pool water back to the property
Weather events, sudden downpours and storms
Water Intrusion By Class
The way the water damage level is measured is by class with One being the lowest and Four being the highest.
Standards by the IICRC (Institute of International Cleaning and Restoration Certification) state the classes as follows: https://iicrc.org/
Class 1: Minimal amount of water flow to the area and materials are mainly low porosity, such as a tile floor. Little moisture remains after bulk water was removed and a minimal amount of evaporation is needed for drying to complete. Can deteriorate to Class 2 or 3.
Class 2:There has been a significant amount of water flowing into the area. Materials that got wet are medium to high porosity (carpet, gypsum wall board). The scope of what got wet is confined to what flowed across a floor with adsorption into other materials. Can deteriorate to Class 3.
Class 3:The greatest amount of absorption into materials, with the highest potential rate of evaporation needed after bulk water is removed. Includes major part of structural surfaces within the wet area, such as carpet, particleboard, wall and ceiling boards.
Class 4:The majority of moisture is trapped or bound within the building materials with a very low potential rate of evaporation after bulk water removal. Materials are typically low in porosity, may require special methods, longer drying times, or structure disassembly.
As well as the class system, there is a category system. The categories tell us the type of water which has leaked or flooded your property.
Category One: Typically called "White Water"
White water originates from a hygienic source such as a water supply line, rainwater or melted snow.
Category Two: Also known as "Grey Water"
Grey water has been exposed to contaminants, such as bath or shower water, discharge from a washing machine or dishwasher. Grey water can potentially turn into "Black Water" given time and circumstances.
Category Three: AKA "Black Water"
Black water is dangerous and may contain pathogenic or toxigenic contaminants from sources like sewage, toilet backflows, seawater, river or lake water, and water containing toxic substances. Black water must be handled by a professional plumber or water restorer for safety reasons. In most cases, a certificate of completion will be required for any issues related to Black Water.
A Timeline of Events To Your Water Damage
You've heard the saying "faster than a raging river". Well, water moves incredibly fast and does not stop easily. The name of the game when you have any plumbing emergency or water event that could lead to significant damage is to act fast.
Here's a few quick tips:
Turn off the water 'main' to your property (you need to stop the water flow asap)
If necessary, turn off the electricity
Call a local, professional plumber and let them know of your issue
Use towels/mop/bucket to try and get rid of as much water as possible
Remove any belongings in or around the affected area that could become water logged/mouldy
If possible, open all doors and windows to allow for air ventilation
If you do not act fast with water, then your property and belongings have a very short time frame to bounce back. Consider this:
Within hours, water affected flooring, rugs, furniture, carpets and laminate could be damaged beyond repair and need replacing.
Within a day, furniture will absorb water to the point of swelling/saturation. An unaired home will likely smell, mould will start to form and carpentry (like cupboards) will be damaged to the point of needing replacement.
Your home could be 'unliveable' at this point.
Within a matter of days, mould, fungus and spores will grow and spread. Now the home is completely uninhabitable. Furniture that wasn't yet affected could be affected, belongings will be destroyed without hope of restoration and structurally, dry-wall, foundations, ceilings and roofs can be damaged.
It's a lot to take in, isn't it!?
The fact remains: water is unforgiving. In any plumbing emergency or water damage, flood event, PLEASE act fast as precious moments matter.
The Ultimate Cost Of Your Water Damage
When we break it down, you'll be able to see just how impactful a water damage event can be to your property (and your life).
Let's take, for example, a dishwasher that has malfunctioned and flooded the kitchen. You witnessed the event and worked fast enough to mop up the water and not allow it to leak into any other room. However, upon inspection, the recommendations are:
Replace or repair the dishwasher
Replace the laminate flooring in the kitchen
Replace the bottom level skirting boards around the kitchen
Replace the kitchen sink cupboard bottom level
Replace the pantry bottom level cupboard
Your estimates can come out anywhere between $1500 to $3000.
For another example, we'll use a burst Flexi hose. Flexi hoses are amongst the most common water related fixtures that breaks down in a home and causes significant damage if left unfixed.
A burst Flexi Hose could see hundreds of litres of water flood an area in a day.
Let's say a Flexi hose has burst in an upstairs bathroom. The water main hasn't been turned off and water is free-flowing through the bathroom, outside to the hallway and making its way down the carpeted stairs to the main living area.
This is a significant event, but it does happen. Check out this video to see the extreme damage caused in a short period of time from a burst pipe.
If this happens at your property you can be looking at:
Flooring, Walls, Doors and Carpet replaced throughout all levels affected in the home
Ceiling underneath bathroom and 20 feet each way replaced
Anything directly beneath the upstairs bathroom replaced (say the bathroom lies directly above the downstairs bathroom or downstairs kitchen)
Bathroom cabinets, bathroom tiles, countertop, molding, crown molding and some appliances replaced
Drywall 4 foot up to above floor on main floor of home replaced and retextured
Affected furniture, rugs, belongings that got in the way of the flood replaced
The quotes for all this repair could set you back $20,000 – $50,000.
QBE says data from 2018-2021 shows 24% of all home insurance claims relate to water damage incidents, and the average claim for a water damage incident is about $5000 and more than $500,000 for severe losses.
The bottom line is this: water damage can be very costly, especially if left undetected or untreated for any period of time. The repair from water damage can be significant and cause quite a lot of ongoing issues in a short amount of time.
Insurance And Your Cover

If you're without insurance, water damage to your home could set you back tens of thousands of dollars.
Typically, in Australia, if you have home building and contents insurance, your policy will usually cover you. It's best to check with your insurer today and ask them about whether you're covered for damage caused by a sudden escape of water from a burst flexi hose, burst pipe, blocked pipe, leaky appliance or broken pipe then you can call your provider and ask the question or you can also check your policy documents and the terms of your current cover.
For insurers, they will see tens of thousands of water damage claims lodged yearly. Making sure you inspect your home for potential leaks and inspect your property for any and all potential water damage events (or have a professional plumber do it) is key.
If you are not insured then the damage can be pretty devastating. You will be out of pocket for the water damage clean up, repair and replacement of your belongings.
Keep in mind that a large scale event can take up to 12 – 24 months to be paid out. An insurer could provide payment for the replacement of appliances and belongings (less appreciation) and if the water event has been significant, you could end up needing to find temporary accommodation elsewhere whilst your property is repaired. These are worst-case scenarios, but they do happen.
The bottom line is this….

Make sure you're carrying out regular and necessary checks of all your home's plumbing system. Small, seemingly insignificant flaws can lead to massive plumbing emergencies if left unchecked. For more information, questions about how to prevent water damage and what to do in the event of a water event please contact our team today.